Weikert becomes new ITTF President
German Thomas Weirkert succeeds Canadian Adham Sharara who has taken up his new role as ITTF President
04 Sep 2014
Imagen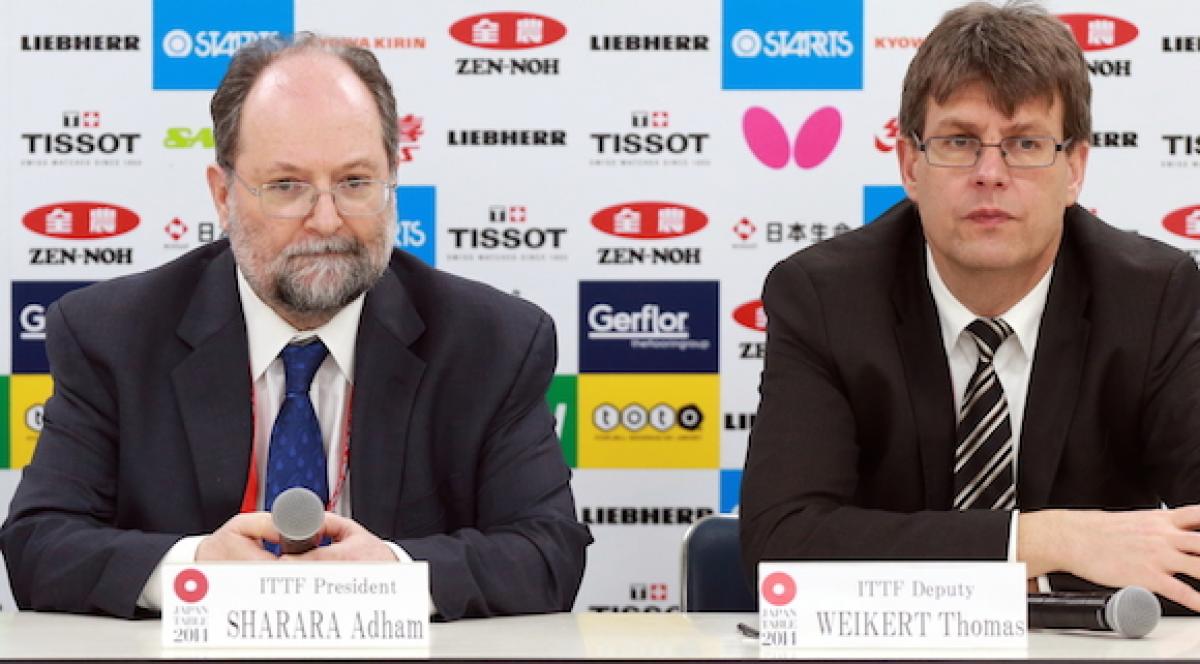 ⒸITTF
By IPC
Germany's Thomas Weikert is the new President of the International Table Tennis Federation (ITTF), succeeding Canadian Adham Sharara who has taken up his new role as ITTF President.
Adham Sharara who has been the ITTF President since 1999 said: "I am very happy that the ITTF will now step into a new phase of its development. I hand over the ITTF reigns to Thomas Weikert and provide him my full support.
"Thomas is the head of a large and important national association and his experience in that capacity will be very important for the further development of the ITTF and its members associations. Thomas has the necessary energy and motivation to take the ITTF to the next level and we will all support his efforts as an ITTF family."
Weikert becomes the seventh President of the ITTF since its creation in 1926.
The current German Table Tennis Association President follows Ivor Montagu of England (Chairman 1926-1937, President 1937-1967); H. Roy Evans of Wales (1967-1987); Ichiro Ogimura of Japan (1987-1994), Lollo Hammarlund of Sweden (1994-1995), Xu Yinsheng of China (1995-1999) and Adham Sharara of Canada (1999-2014).
On succeeding Sharara, the new ITTF President said: "Firstly, I would like to give a huge thank you to Adham Sharara. During his 15 years as ITTF President, he has taken the sport forward in leaps and bounds and everyone involved in table tennis will forever be in his debt.
"During my time as ITTF President, I would like to continue the growth of the sport and fulfill the ITTF's goal of becoming a top 5 sport. I am hoping for a big support from the ITTF family to achieve this goal.
"Although I am German, I am no German President, but a President for everyone
"Development of smaller associations is a matter that is near to my heart. One of my aims is to expand the already well-functioning ITTF Development Programme. I want our sport to be played in as many countries by as many people as possible. Table Tennis should not only serve as a form for physical and mental training, but also be a unifying element."
The next major international event will be the 2014 ITTF Para-Table Tennis World Championships which start on Monday 8 September in Beijing, China, involving more than 300 players from 45 countries.