Wheelchair dance Committee gathers in Bonn
The Sport Technical Committee met to discuss the current and future status of IPC Wheelchair Dance Sport.
21 May 2015
Imagen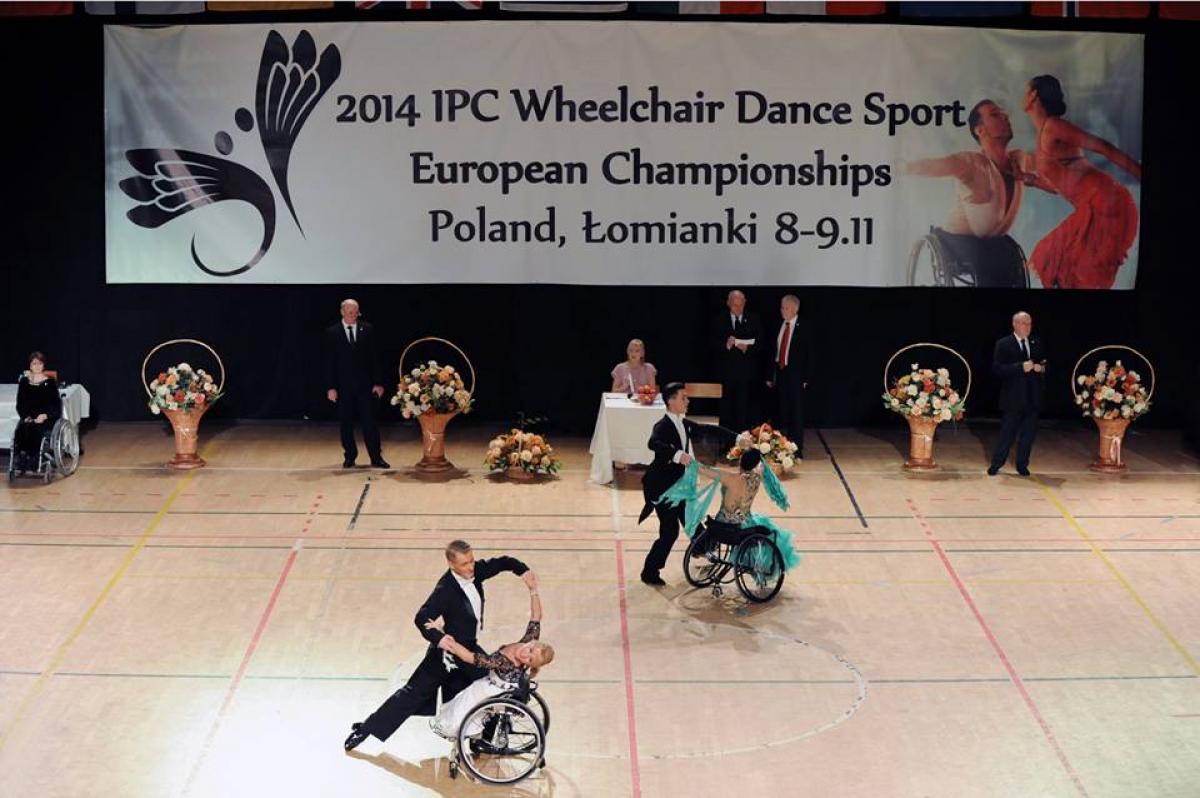 ⒸIPC
By IPC
Members of the IPC Wheelchair Dance Sport Technical Committee (STC) met at the International Paralympic Committee (IPC) headquarters in Bonn, Germany, on Sunday (17 May) and Monday (18 May), to discuss competitions, sport rules and promotion of the sport.
Five members, headed by Chairperson Grethe Andersen, also updated IPC Chief Executive Officer Xavier Gonzalez on progress in a variety of areas during one of the sessions.
The STC'S Head of Adjudicators and Competition, MariCarmen Legaspi, outlined how the STC and sport are a developing pathway for judges to become official IPC Wheelchair Dance Sport licensed adjudicators for the first time. Those who are already active will take part in a refresher course and test, whilst people interested in becoming official adjudicators will have the chance to complete a course and exam.
There were also discussions and updates given on the clarification of rules in the newly introduced singles freestyle events, which will be published shortly.
The group received a presentation on marketing wheelchair dance sport, which covered various ideas to attract interest in and promote the sport to new partners, and also talked about expanding the competition calendar.
The STC are considering holding an Asian Championships to follow on from the first sanctioned competition in China and in Kazakhstan in 2014, the 2013 World Championships in Tokyo, Japan, and the debut of the sport at the Incheon 2014 Asian Para Games.
The group are also keen to host a first event in the Americas.