2022 Virtus European Summer Games begin in Cracow, Poland
The 2nd Virtus European Summer Games are taking place from 16-24 July
18 Jul 2022
Imagen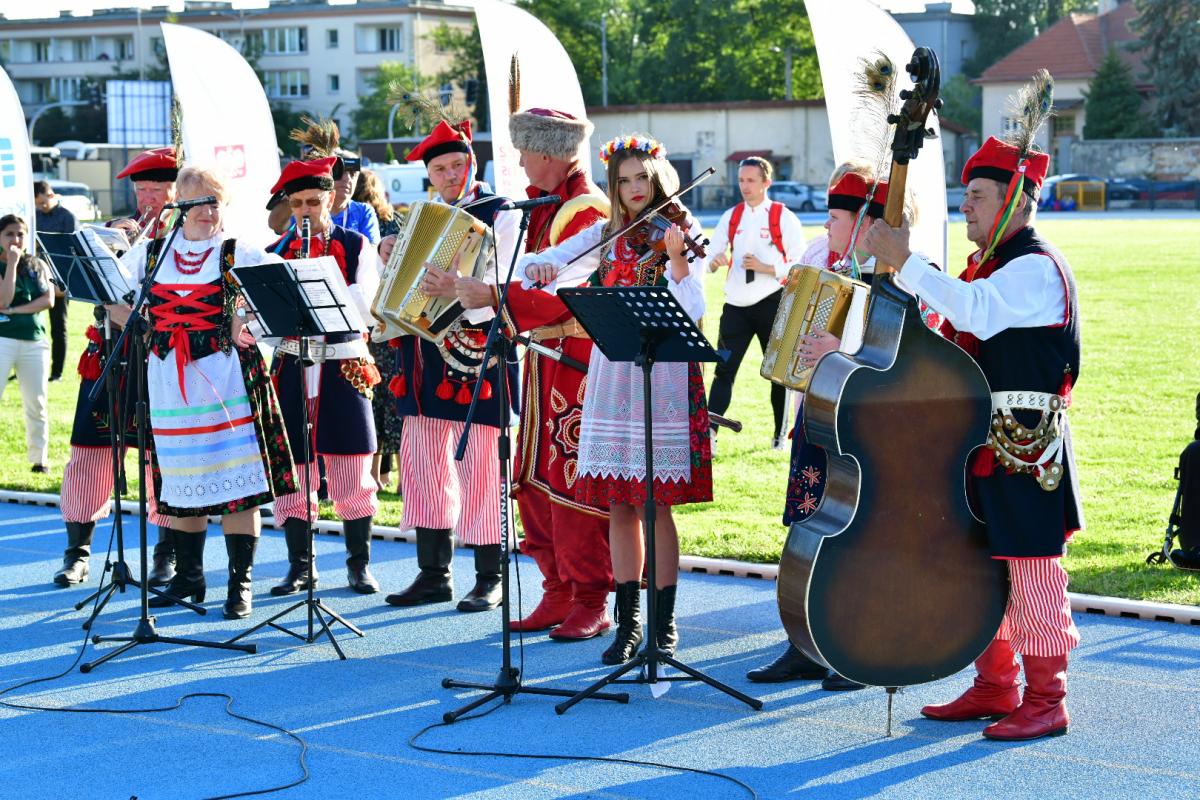 ⒸVirtus
By Virtus and PARA SPORT
The 2022 Virtus European Summer Games were officially declared open in Cracow, Poland at the WKS Wawel stadium. This is the second edition of the Virtus European Regional Games hosted by Virtus Polish member SPRAWNI-RAZEM .
The opening ceremony was held on 17 July and was attended by the Mayor of the Royal City of Cracow, Jacek Majchrowski, who took the honorary patronage over the 2nd Virtus European Summer Games.
Expressing her excitement for the Games, the President of the Republic of Poland Paulina Malinowska-Kowalczyk said: "The 2022 Virtus Summer Games, Cracow dedicated to athletes with an intellectual impairment will gather nearly 600 players from over 18 countries who will compete in nine disciplines so it is going to be an extraordinary celebration of sports. I am very pleased that this group will also include medalists from the Tokyo 2020 Paralympic Games."
Addressing the crowd, Virtus President, Marc Truffaut said,  "The first edition of the European Games was in Paris, France in 2018 and it's a pleasure for me to be here in Cracow, Poland for the second edition. Four years ago we opened the way to the regional games and this year we have two regional games – in Cracow, Poland for the European region and in Brisbane, Australia for the Oceania-Asia region, and I think it's all because of our fantastic athletes and the dedicated volunteers and member organisation."
The event is taking place from 16 to 24 July. The championship will be attended by representatives of 18 countries from the European region including Belgium, Bulgaria, Czech Republic, Denmark, Estonia, Finland, France, Greece, Iceland, Israel, Italy, Poland, Portugal, Spain, Sweden, and Turkey who will compete across nine sports.
Invited athletes from Australia will compete in the tennis tournament and athletes from Ecuador will join in the cycling events.
The nine sports on offer are athletics, swimming, table tennis, basketball, handball, tennis, cycling, rowing, and badminton, a new discipline on the Virtus competition programme. 
The Ministry of Sport and Tourism, the City of Cracow, the Sports Infrastructure Authority in Cracow and the Waterworks of the City of Cracow are the supporting partners of the Games.
Media coverage for the championship will be provided by TVP Sport, TVP3 Cracow and Parasportowcy.pl.
For more information about the games, please visit the Virtus European Summer Games website www.vesg.eu