Andy Barrow: Royal Ramblings
Finally, a Paralympic Year is Upon Us
13 Feb 2012
Imagen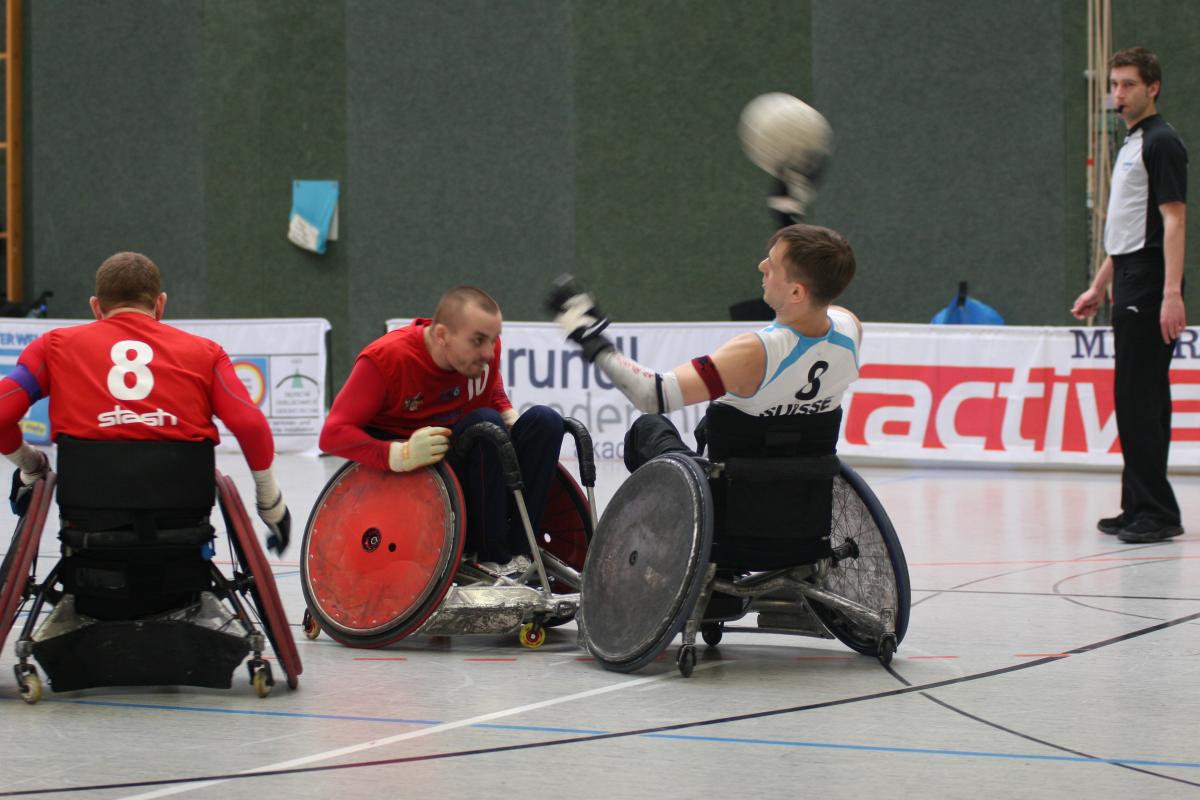 ⒸAndy Barrow
By Andy Barrow
My holiday season kicked off with a spectacular black tie party hosted by my sponsor, Chaucer. I had a great evening in London catching up with all my friends from the company and I'm genuinely touched that so many people have taken such a keen interest and follow the blog.
After a tremendous amount of work in December, Alison and I finally moved into our new house just in time to host dinner for 12 on Christmas Day. It was manic, but we (when I say we, I mean Alison) pulled it off despite both being a little under the weather with colds. Luckily, we were over the worst by New Year's and spent the night at Somerset House. At midnight we found ourselves on a terrace overlooking the Thames in full view of the amazing fireworks that ushered in 2012.
Paralympic year was upon us!
Because I'd been ill over Christmas, I eased myself back into training gradually. It's obviously a huge year and the temptation is to fly into a huge block of work immediately. However, over time I've learned that doing too much too soon is as bad as under preparing. My aim is to peak at the perfect time this year and planning my training correctly is a vital part of that.
That said, I certainly haven't been taking it easy. Rhys Ingram at EIS, Lee Valley has put us through some brutal conditioning session. Rhys, there are no hills in a game of Wheelchair Rugby! Why? I've also been down to Southampton Solent University to see Dr. Stewart Bruce Low, who has designed tailor-made training programmes for each British squad member. These guys are key to our London prep, and I can't thank them enough for their help.
On the lighter side, I've swapped gigs for comedy this month. I'm lucky enough to have the famous club, "Up The Creek" on my doorstep in Greenwich and have taken the opportunity to see big names such as Stephen K Amos, Jon Richardson and Paul Chowdhury performing live.
As a Greenwich resident, I'm also proud to say that as well as being an Olympic and Paralympics borough, (playing host to both Olympic and Paralympic basketball, gymnastics, equestrian, shooting and archery) it is now also a royal borough! Greenwich received its royal charter on 3 February as part of the Queen's Diamond Jubilee celebrations and is one of only four "royal" boroughs in the country.
I've also been doing my bit to raise awareness about the Paralympics in Greenwich. I recently gave a talk to an audience of teachers at the "Olympic Champions Meeting." The meeting is designed to update schools on LOCOG/local Olympic and Paralympic opportunities. It was an excellent morning of talks and workshops that left me extremely excited about everything surrounding the Games in London this summer.
The true scale of what we are about to experience is really starting to hit home and I hope I'll be there to tell you about all the exciting things that you can get involved in along the way.