Carlos Nuzman: Three Years to the Rio 2016 Paralympics
The President of the Rio 2016 Games outlines his vision to improve on London 2012.
07 Sep 2013
Imagen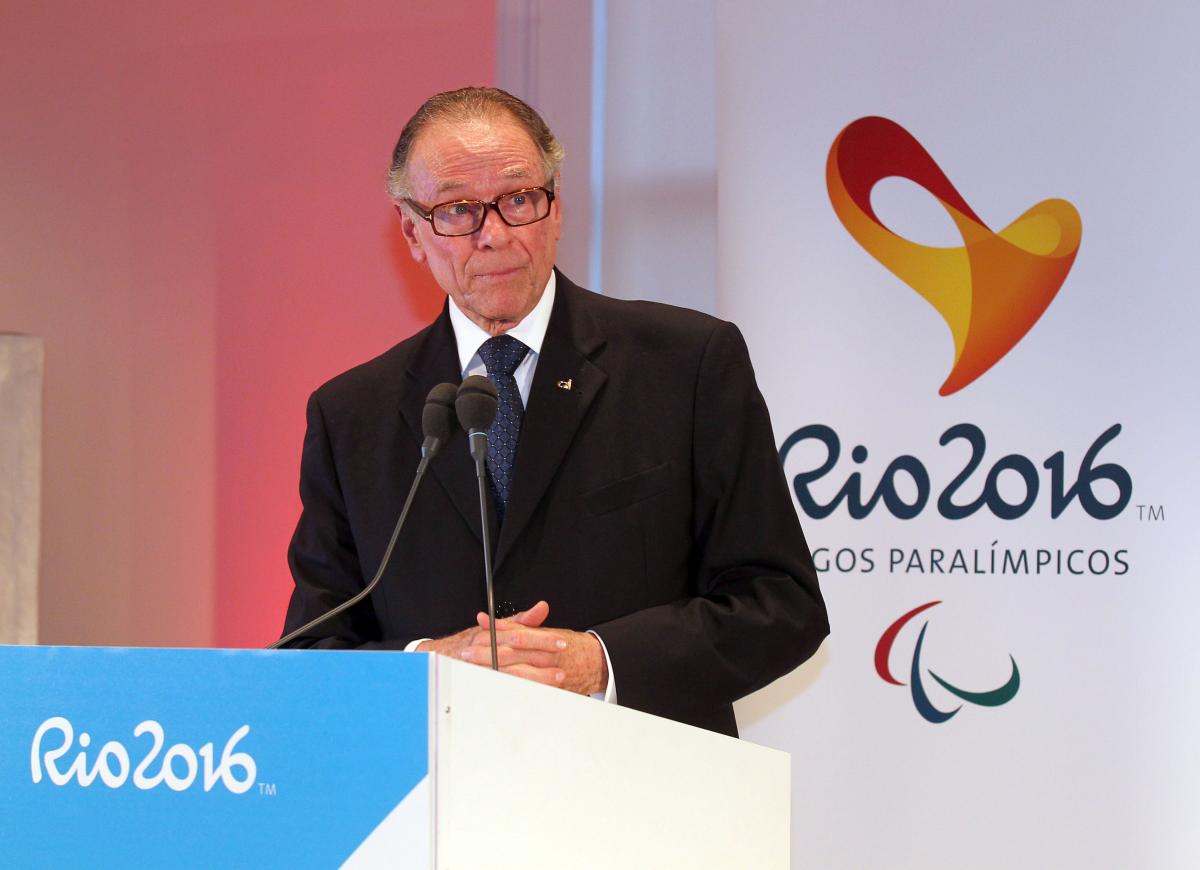 ⒸRio 2016
"We witnessed in London that Paralympic sport is all about high performance sport. It is about skill, talent, commitment, dedication, passion, excellence."
With 7 September marking exactly three years to go until the Opening Ceremony of the Paralympic Games we are fully on track to deliver unique and memorable Games involving 4,350 athletes across 22 sports – making Rio 2016 the biggest Paralympics in history.
London staged truly magnificent Paralympic Games last year, selling more tickets and creating a bigger buzz than ever before. It is clear that London raised the bar. Our challenge, working closely together with the International Paralympic Committee (IPC), is to raise it further and contribute to the growth of Paralympic sport, both in South America and throughout the world.
We witnessed in London that Paralympic sport is all about high performance sport. It is about skill, talent, commitment, dedication, passion, excellence. It contains all the emotions that come with sporting success and failure, combined with personal stories of incredible courage and determination. Without doubt, the Paralympics possess all the ingredients to excite and inspire the worldwide audience.
We learnt some important lessons from London, which we are now implementing. For example, that integration between Olympic and Paralympic planning is fundamental; we have hired a Paralympic Integration Director and are now moving from planning to operation phase. We understand that informing and engaging the population pre-Games is crucial; we have created the Paralympic Friends Programme network, initially within Rio 2016 and are working with the IPC on a programme of engagement. We have already received many visits from National Paralympic Committees and the Rio 2016 Accessibility Guide is in development. We are making good progress towards fulfilling our ambitions.
Another aspect we saw in London is that the Paralympic Games are an excellent platform for the commercial partners to activate and promote their products. We are delighted to have already secured seven tier one partners – Atos, Bradesco, Bradesco Seguros, Claro, Embratel, Nissan and Omega.
It is very apt that the date of the Paralympic Opening Ceremony – 7 September – is also Brazil´s national day of celebrating independence, as the Brazilian Paralympic Team has made outstanding progress under the leadership of Andrew Parsons. They finished seventh in the London medals table and are aiming for the top five in Rio. Spurred on by these incredible athletes, I believe the 2016 Paralympics will be remembered for their intense spirit of Brazilian celebrations, joy and happiness, to which the world is invited to join in.
At the core of the Rio 2016 project is a commitment to bring transformation through sport. For the Paralympics this means changing perceptions towards people with a disability and improving accessibility standards. As the Organising Committee, we aim to set new standards and provide a positive example for Brazil to follow.
We know from London that the Paralympic Games and Paralympics athletes have the ability to change people´s minds about disability. The legacy for the millions of people with a disability in Brazil can be transformational. We will be working hard for the next three years to achieve this goal as best we can.
On this day in three years' time, we will welcome the athletes, coaches and spectators of the world to the first Paralympic Games in South America. We can guarantee you it will be a unique and memorable celebration of excellent sport.
Carlos Nuzman
Rio 2016 President
Related Images