Chuck Aoki: 2015 World Paralympic Road trip!
US wheelchair rugby player Chuck Aoki has come up with his list of must see events in 2015.
13 Jan 2015
Imagen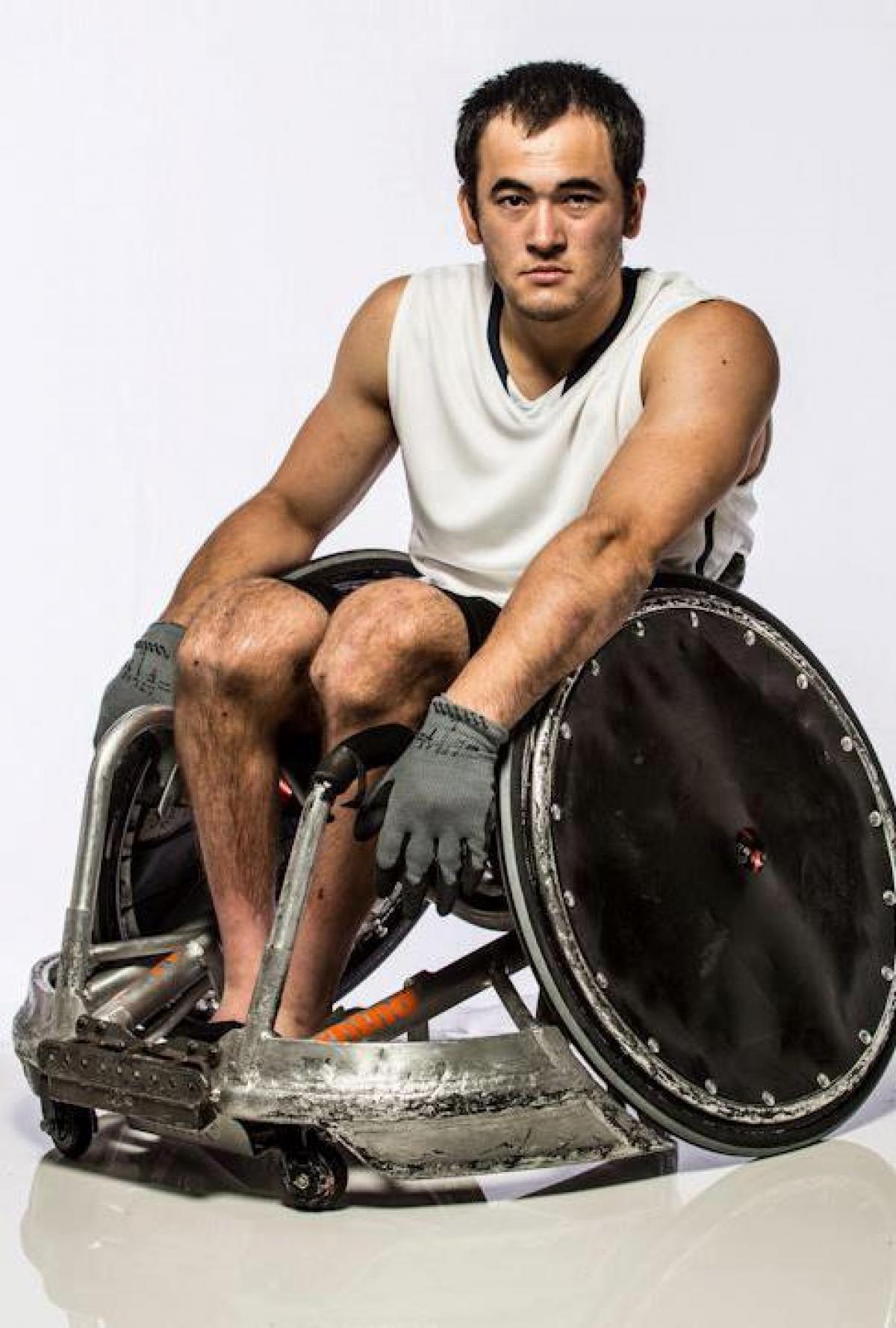 ⒸLoren Worthington
By IPC
Happy New Year everyone! I hope you've all had a relaxing and enjoyable holiday, and are looking forward to a great year of Paralympic sport. I know I am, and in the spirit of my excitement, I've planned out the ultimate 2015 Paralympic Road Trip! Here we go!
Stop #1: Cable, Wisconsin, USA. This is the perfect place to start my trip around the world, and it's right next door to where I live. It's so close in fact, that I could consider Nordic skiing there myself. However, I don't really enjoy torturing myself, so I'll probably just drive to the IPC Nordic Skiing World Championships. I'll enjoy some classic Wisconsin cheese curds as well, while I watch such athletes as Kozo Kubo of Japan, and Svetlana Konovalova of Russia.
Stop #2: Lohja, Finland. Well, so much for staying in my neighborhood. I think I'll hop on a plane to Helsinki, then work my way over to Lohja. I plan to study the World Wheelchair Curling Championships very closely, as I prepare for my post rugby career. Perhaps Sweden's Jalle Jungnell can teach me a trick or two?
Stop #3: La Molina, Spain. Using the extensive train system in Europe, I'll head on down to La Molina to catch the IPC Para-Snowboarding World Championships! With countless new events, and superstars like Evan Strong and Amy Purdy to watch from the good ol' USA, I look forward to a fantastic week of snowboarding, a sport that looks so easy, until you actually try it. I'll stick to getting knocked around for an hour and a half.
Stop #4: Panorama, Canada. With the final day of snowboarding overlapping with the first day of the IPC Alpine Skiing World Championships, a quick flight across the Atlantic will be necessary. I've said it before, and I'll say it again, alpine skiers might be the only athletes that wheelchair rugby players think are crazy. But if anything ever happens to them, at least they've got a backup sport!
Stop #5: Buffalo, New York, USA. As my bills will be astronomical at this point, I think I'll skip the 2015 ITTF World Championships, as much as I enjoy table tennis. It's a hypnotic sport. My next stop then will be Buffalo, for the IPC Ice Sledge Hockey World Championships! I won't pretend that I'll do anything besides cheer shamelessly for the USA in every game, although Canada and Russia are sure to put up a fight. Let's play hockey!
Stop #6: St. Georges Park, Great Britain. Back across the pond I go, as they say. As a growing fan of soccer, (sorry, but to me, football is played with actual tackling, not being tripped and moping around for half an hour, looking for a yellow card) I look forward to seeing the world's best at the 7-a-side Football World Championships. I understand that Russia is the defending Paralympic champions, while Ukraine holds the European crown. Can some country out there break up this former Soviet bloc hold on the titles?
Stop #7: Glasgow, Scotland. The next casualty of my unlimited yet constrained budget is the European Goalball Championships, held in Kanaus, Lithuania. Instead, I'll head north to Scotland for the IPC Swimming World Championships. With Rio 2016 right around the corner, I'll be keeping a close eye on Brazil's Daniel Dias, mainly to be sure he stays in the pool, and doesn't come hop on the rugby court! Just stay away, Daniel. It's not that much fun anyway. Ok, maybe it is.
Stop #8: Toronto, Canada. Alright! I actually get to compete in this event! Wheelchair Rugby will be contested for the first time at the 2015 Parapan American Games, along with 14 other sports. Qualification for Rio 2016 is on the line here for all the sports, so if you are anywhere near Toronto, I suggest you find your way there August 7-15! Whoever travels the farthest gets an authentic Chuck Aoki autographed ... something? We'll figure it out.
Stop #9: London, England. Back to London, home of the Duchess of Cambridge, Arsenal, and the 2012 Paralympic Games. And this year, the inaugural 2015 World Wheelchair Rugby Challenge! Australia and Canada begin as the favorites, while ourselves (USA), GB, and the newbies to the international scene South Africa will be looking to take a run at the best. This should be a real treat.
Stop #10: Doha, Qatar. My final stop will be Doha, for the IPC Athletics World Championships. Apologies to the Para-Archery Worlds, and NEC Wheelchair Tennis Masters, but I've just stretched my non-existent budget too thin. In Doha, I look forward to watching some of the superstars in Paralympic sport, such as Great Britain's Johnnie Peacock and the USA's Richard Browne go head-to-head, the Netherlands' Marlou Van Rhijn defend her world titles, and Australia's Scott Reardon take on Germany's Heinrich Popow, perhaps in another tie? I also will be bringing my own personal air conditioned tent, several massive ice chests, and a heated blanket. What? It gets down to 67 degrees (Fahrenheit) at night there! Practically freezing!
I hope you've all enjoyed my guide to Paralympic sport in 2015! I look forward to beginning my trip, and seeing the best the world has to offer. I feel like I might have something else to do this year, though, rather than just travel the world. Training? No, that's not it. Oh well. It'll come to me.
Connect with me on Twitter at @Aoki5Chuck, if you want to talk Paralympic sport, wheelchair rugby, current events, or just be amused at my thoughts on a daily basis. Happy New Year everyone!
Related Images