Chuck Aoki: Changing society's mindset about disability
The US wheelchair rugby player gives his view on the role media can play in portraying people with an impairment.
17 Apr 2015
Imagen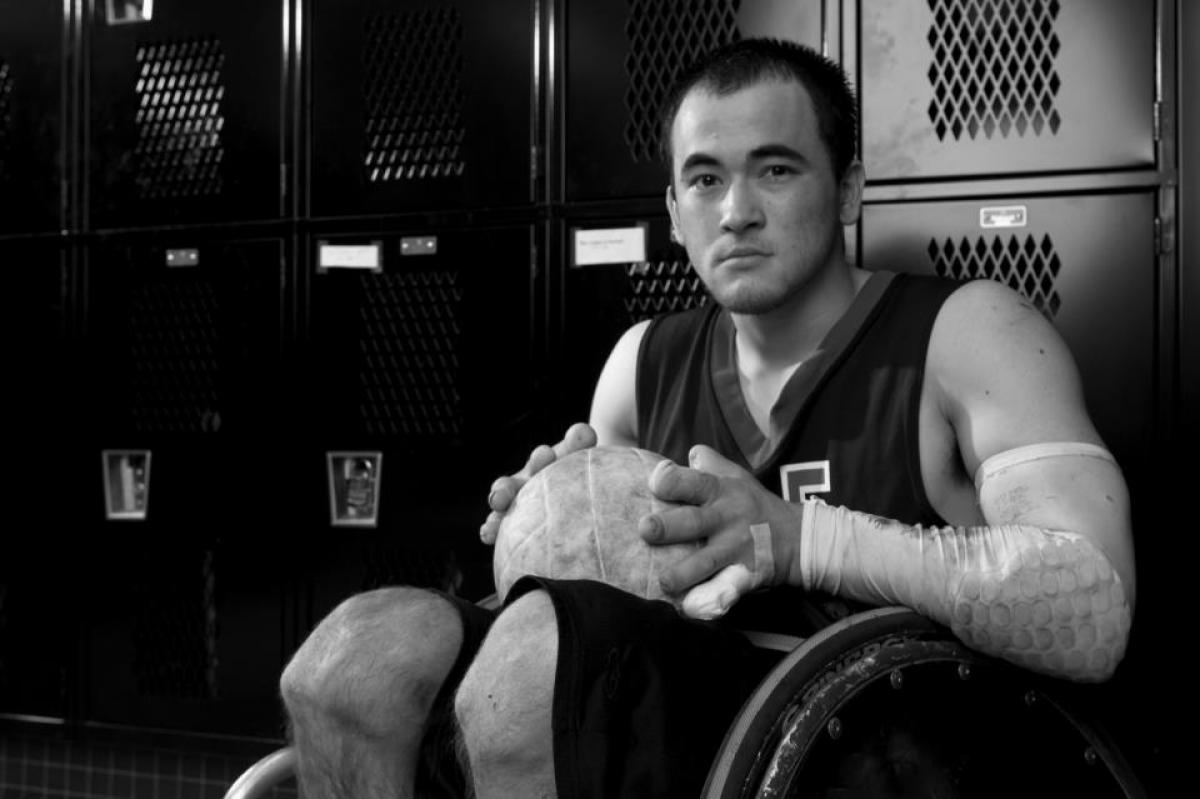 ⒸUSA Wheelchair Rugby
Hello everyone!
I recently read a news story headlined, "The Padres have signed a wheelchair bound ex-pitcher for 20 straight years". Here's the link.
A heartwarming headline, for sure. Although the phrase "wheelchair-bound" is terribly outdated, and never should be used. A little background on the story. A professional baseball player, Matt LaChappa, was pitching for the San Diego Padres, a pro baseball team here in the United States back in 1995. He was paralysed after having a heart attack during a game. The Padres have signed him to a contract every year since then, to ensure he gets health insurance. Without a doubt, it's a case of a professional organisation "doing the right thing", and I applaud them for it.
Here's another piece I recently read. You'll have to scroll down a bit to find it. There's a lot to it, but basically, work is being done that would give prosthetic arms the ability to have sensation. The thinking behind this research is that without sensation, one is unable to live a full and satisfying life. The research is really fascinating stuff, from a science perspective at least.
Here's the problem I have with both of these stories. When I read them, it seems as though people with disabilities either need to be saved, or fixed. It feels like I never see stories about people with disabilities like me. Or Steve Serio. Or Jeremy Campbell. I think that stories like this are damaging to the Paralympic Movement, and perpetuate a mindset of deficit-model thinking about people with disabilities. Deficit-model thinking leads to people with disabilities being viewed as "less than" able-bodied people, no matter who they are, or what they have accomplished.
So how do we change this mindset? As Paralympians, we're doing our part each and every day, by training and competing as elite athletes. However, we can't do it alone. Here's my solution. The media create perceptions, reinforce stereotypes and shape mindsets. So let's enlist their help. Here's my challenge to all major news and sports networks across the world. Every time you want to publish a "broken-fixed" story, or a "someone help that poor person" story, you need to in turn seek out a story that flips this familiar narrative. Not sure where to start? Here's some ideas.
Cover your local Paralympians most recent competition. Do a story on a person with a disability achieving great things in their life, with little to no mention of their disability. National media? Send a reporter to the National Championships for any sport that features athletes with disabilities. Find people who are truly exceptional regardless of their disability, not because of it. The progress that we've made in the last four years is directly related to the outstanding media coverage in Great Britain of London 2012, and has already resulted in Australian media announcing full coverage of Rio 2016. But we can always do more. It's time to retire the deficit mindset and create a new one that champions ability. Are you ready to help?
Like this idea? Disagree? Got ideas of your own? I'd love to hear from members of the media as well. Tweet at me @Aoki5Chuck.