Chuck Aoki: My wheelchair rugby Euros predictions
The top four finishers from the IWRF Wheelchair Rugby European Championships will automatically qualify for next year's Worlds.
13 Aug 2013
Imagen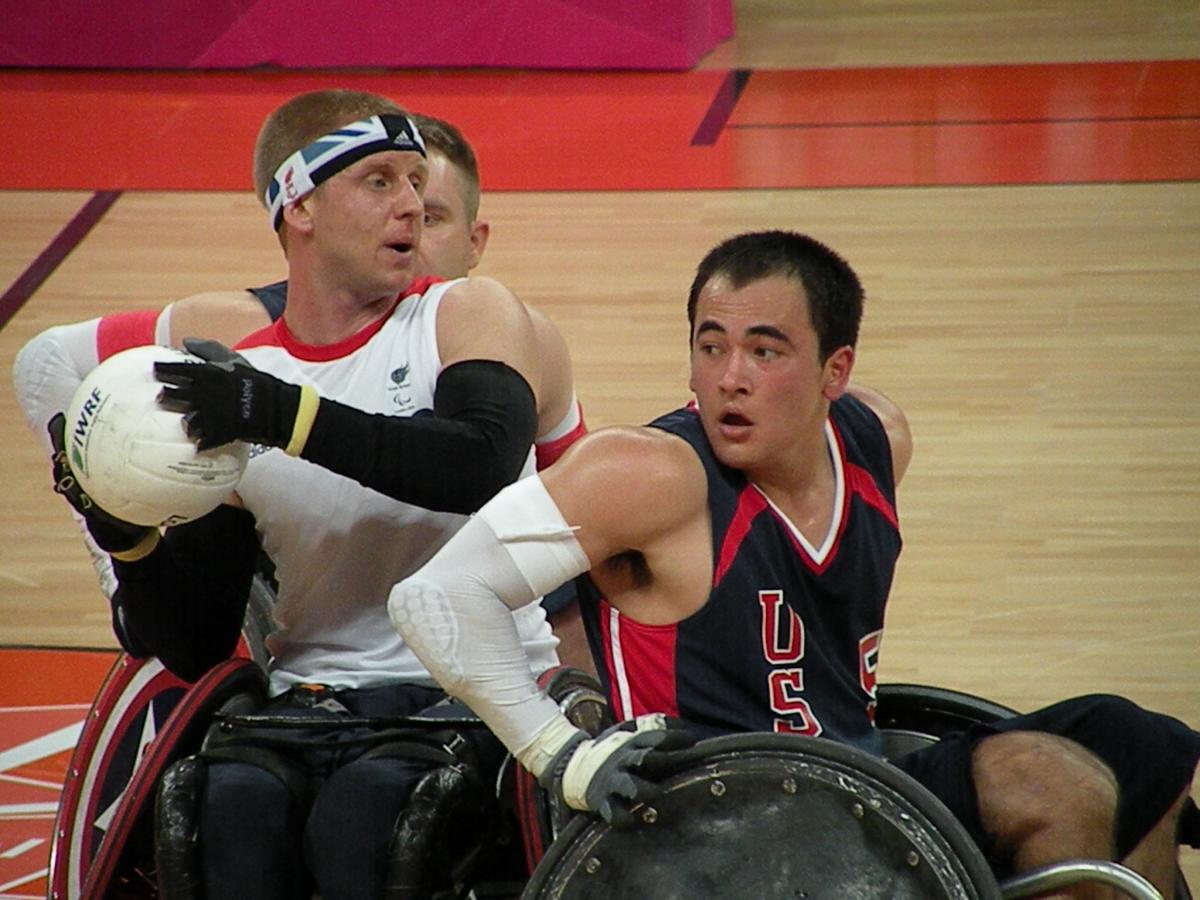 ⒸHenry Aoki
By Chuck Aoki
The Championships begin on Monday (12 August) in Antwerp, Belgium.
The dust has settled from London 2012 and the rankings have shuffled a bit at the Denmark Wheelchair Rugby Challenge, but now it's time to start qualifying teams for the 2014 World Wheelchair Rugby Championships.
Below I've listed my predictions in order of finish (last to first) for this week's IWRF Wheelchair Rugby European Championships, where teams will have the chance to earn qualification.
(*Denotes automatic qualifying spot and **denotes a wild card spot, which means the team will advance to Worlds depending on ranking.)
The Championships begin on Monday (12 August) in Antwerp, Belgium.
12. Italy: To be honest, I do not know much about Italy's wheelchair rugby team, except that they qualified for European Championships after the Netherlands dropped out. That doesn't mean any team should take them lightly, since as cliche as it may sound, they have nothing to lose in Antwerp.
11. Austria: Again, a team that I'm afraid I don't know much about. However, at their most recent competition, they dropped games to Great Britain, Germany, Switzerland, and Sweden. This makes it hard for me to put them higher than 11th.
10. Czech Republic: The Czechs most recent victory came over Brazil in Poland. They run a curious lineup, with a 2.5 player in a defensive chair. This is a boom or bust strategy. They could stun teams with this, or struggle mightily. Personally, I see the latter happening. We shall see ...
9. Switzerland: This team is coached by former Swedish and Canadian coach Benoit Labrecque, which means they will play key defense. A lot. Another boom or bust strategy, and I just don't see them breaking into the top six with it. They will upset one team in their pool though, like they did to Poland in 2011, ruining their shot at going to the Paralympics.
8. Finland: They bring a dynamic player in 3.0 Leevi Ylonen to the table. Finland surprised teams in 2010, but they won't have that factor this time. Will Leevi's time in the US help him lead Finland back to the World Championships?
**7. Belgium: This is where it gets tough. The team that finishes here is right on the edge of qualification, and will have to sweat out the Oceanic Zonals. I have Belgium here because, despite what their roster reads, their star 3.5 Lars Mertens was absent from the Denmark Challenge, and I don't know that he will return for qualifiers. If he does, things change …
**6. France: This team sports 43-year-old 3.5 Ryadh Sallem, and if I play half as good as him when I am 43, I'll be ecstatic. Ryadh needs his supporting cast to step up and help him out however, and if they do, they should sneak into one of the wild card spots.
**5. Sweden: This spot should get Sweden into World Championships. Their team looks different from what they brought to London, but their rock solid 2.5 Tomas Hjert remains, and Sweden will be motivated to show their Denmark result was a fluke.
*4. Denmark: I think these relative newcomers to the international scene will prove their performance in their home country back in June was for real, and they will clinch one of the automatic bids to Worlds, which they will host next year.
*3. Germany: Led by the legendary Joe Soares, Germany is always a tough matchup for any team. They will play key defense, a lot, and with one of the tallest men in wheelchair rugby in 3.0 Maik Baumann patrolling the middle, it will be a long day for many teams.
*2. Poland: This is a team I have kept my eye on for several years, and I think they are about to have their breakout tournament in Antwerp this year. Led by 2.0 Krystof Kapusta, Poland plays a high-tempo and smart game. They will be a force to be reckoned with come the World Championships.
*1. Great Britain: The Brits bring a very different looking team to European Championships than they had in London, but a strong team nonetheless. With their captain Alan Ash (2.0), and exciting newcomers like Ayaz Bhutta (2.5), I think they will capture another European title for themselves.