Chuck Aoki: One year on, London 2012 still hurts
American star Chuck Aoki reflects back on a shocking wheelchair rugby semifinal loss to Canada.
08 Sep 2013
Imagen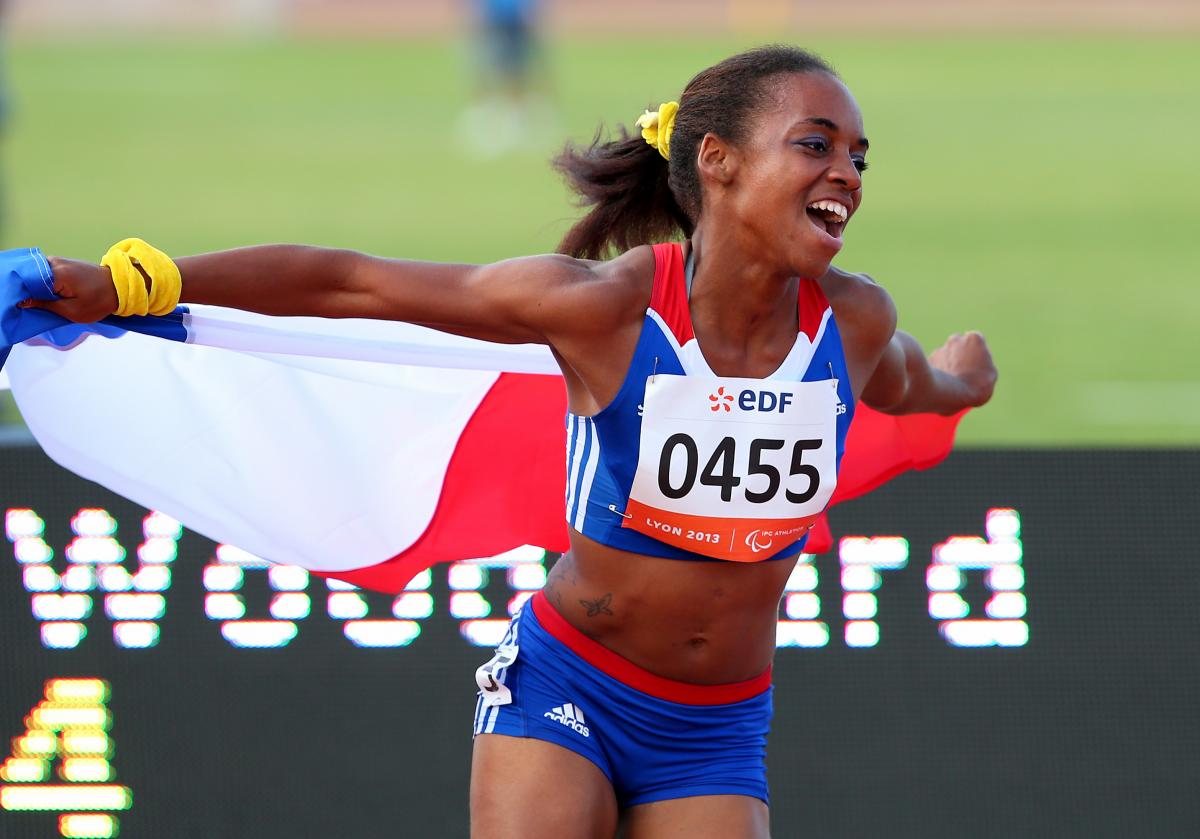 ⒸGetty Images
By Chuck Aoki
As painful as our loss was, I'll never forget the resiliency and determination we all showed fighting back in that game.
I can't believe that it's been one year since London 2012 already.
With Rio 2016 around the corner, it seems now is a good time to look back on London and the last few days of the tournament that ended in disappointment for the USA wheelchair rugby team, quite frankly.
Exactly one year ago today, we were preparing to play Team Canada in the semifinal match of the Paralympics, for a shot to play Australia for the gold medal. It would not be an exaggeration to say this would be the biggest game of my career.
We started the game poorly, to say the least. I can't recall by how much we went down in the first quarter, but it was at least seven or eight goals, a massive amount in wheelchair rugby.
I looked at the scoreboard, and recall thinking, "Is this really happening? Is this a dream?"
It wasn't.
But we fought back. Little by little, goal by goal, we battled our way back into the game. And by the fourth quarter, with under a minute to go, we forced a turnover, and had the ball in our hands. One step away from finishing an incredible comeback.
That night, though, it was not meant to be.
As fast as the whole Paralympics went, as fast every game went, as fast as the last year has gone since then, the last 45 seconds of this game went on for what seemed like an eternity.
I can vividly remember the moments like it was yesterday.
I caught a pass. Trying to escape the defense, I moved into the middle of the court. A defender crashed into me. Then another. A third joined in.
I saw my teammate, Joe Delagrave, up ahead, calling for the ball. He was wide open. I knew if I could get him the ball, we would be in great shape.
I couldn't.
The next 30 seconds of the game are a blur for me now. I remember Canada getting the ball. I went to the penalty box.
They scored.
We lost.
I vaguely recall shaking hands with the Canadians, and going to our huddle to give our fans the USA call.
I could barely get out the letters. Devastation was setting in.
As we left the court, Jen Remick, our wonderful press liaison, asked if I wanted to speak to the media, or skip it. All I could muster was a head shake, and she rushed me through the mixed zone.
Back in the locker room, we were all despondent. Something we all love had just hurt us terribly. There weren't many words to say.
There still aren't.
The next day, we showed up ready to play, and clinched the bronze medal with a victory over Japan.
Going home with a medal eased a bit of the sting of losing, and it has gotten better every day since then.
This past June, we even recaptured the No. 1 world ranking.
As painful as our loss was, I'll never forget the resiliency and determination we all showed fighting back in that game.
Those lessons won't be forgotten come Rio.
I already can't wait.
Thanks for reading, and as always, feel free to ask any questions or give comments on Facebook or Twitter.