Chuck Aoki: Why I will go to Rio, despite what people may think
While Rio 2016 has been scrutinised in the media, the wheelchair rugby player explains why the Games are important for the athletes.
28 Jul 2016
Imagen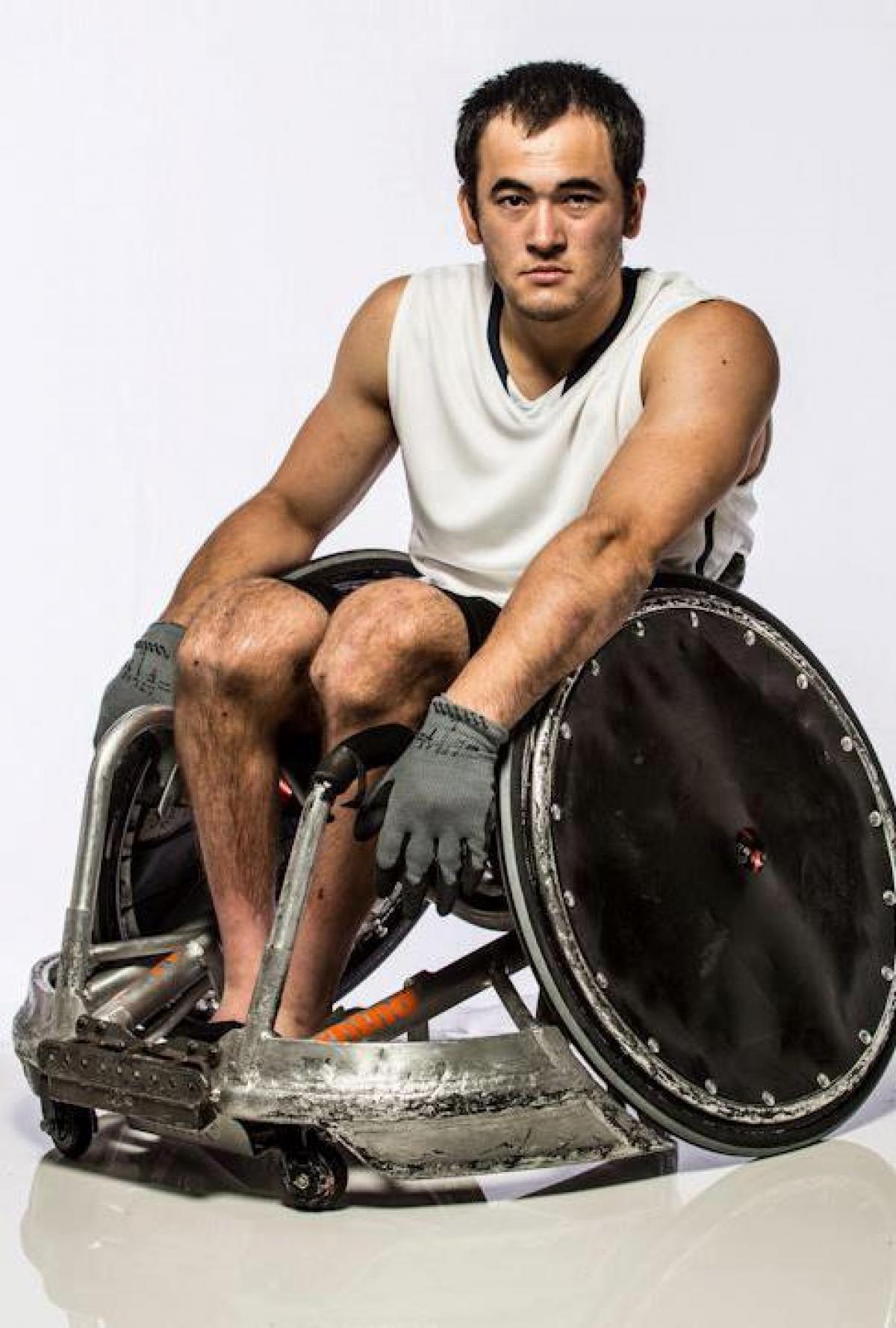 ⒸLoren Worthington
By IPC
I apologise for my long delay between posts. Who knew preparing for the Paralympics would be a busy time?
I have recently returned from officially being named on the 2016 US Paralympic Team, and I have a few thoughts bouncing around my head.
I was inspired to write this blog after reading the blog from US Olympic rower Megan Kalmoe. She lambasts the largely negative portrayal of the Olympics, passionately explains why she will be attending the Games and how much they mean to her. I am not going to summarise her article here, but here is the link so you can read it (after you finish this one of course!)
We all know that the upcoming Olympic and Paralympic Games in Rio have been heavily scrutinised. As these concerns have been the headlines of many media organisations, I see no need to list them off here. That is not what this blog is going to be about. I have decided to take a different approach.
Probably more than ever before, athletes have been put in a position of defending why they are going to the Games. This is a point Megan touches on briefly in her blog, asking the media to stop asking athletes about things we know nothing about or have no control over. Many athletes are even unsure of how to answer the question of why we are choosing to go to the Games. To put it bluntly, it is not a choice for 99 per cent of Olympic and Paralympic athletes. The Olympics and Paralympics are our Everest, Super Bowl and World Cup all rolled into one. I decided to think about some of the reasons why we go, however.
We go to the Paralympics because we have worked too hard and too long not to go. The day a Paralympian acquires their impairment, their road to becoming an elite athlete has begun, whether or not they know it.
We go to the Paralympics because for two weeks, we know that we can be athletes, surrounded by our peers, and seen by the world as the elite level competitors that we are.
We go to the Paralympics for those who cannot go, for whatever reason. In every Paralympic sport there are athletes who would give anything to make the Games. We owe it to those who fall just short to go and we give it our best, because we know they, if given the chance, would do the same.
We go to the Paralympics to inspire the next generation of Paralympians. Right now, there are countless children with impairments across the world who are unsure of themselves, facing discrimination, and have no role models who look like them to turn to for inspiration and guidance. It is our job to inspire these children, and show them they do not have to let their impairment define them.
And finally, we go to the Paralympics because it is a dream come true for all of us. Who could say no to that?
Chuck Aoki is a US wheelchair rugby player who was part of the team that took bronze in London 2012.