Colin Lynch: Benefits of a training partner
Irish para-cyclist Colin Lynch writes about his recent training trip to escape the cold northern winter.
05 Mar 2013
Imagen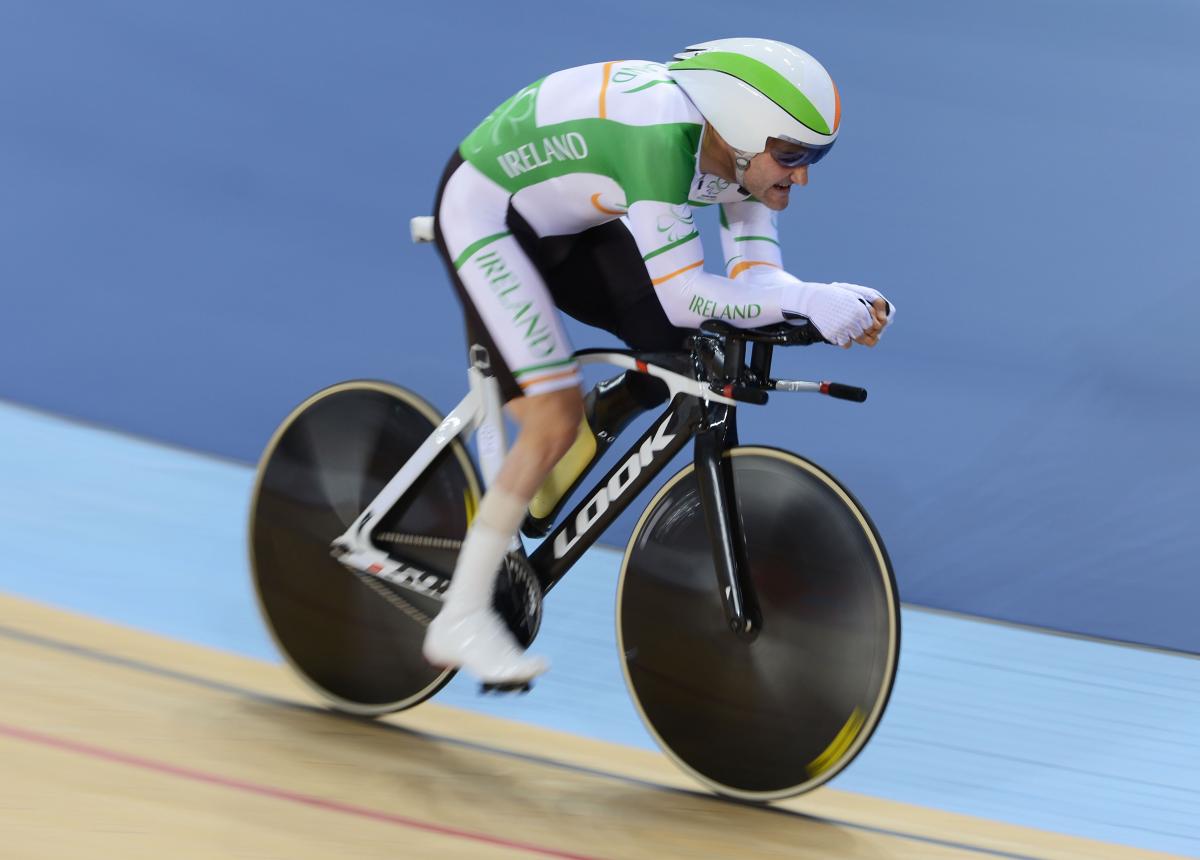 ⒸGetty Images
By Colin Lynch
After reviewing my training stats from the periods I spent riding with someone else, there was a marked rise in the efforts I did. I pushed myself harder and rode further than usual.
Updates have been few and far between this winter.
It's been cold for quite a while already – making it difficult to get outside for rides, but with snow on the ground it because an almost certainty that indoor training is the safest option, unless you have the luxury of hopping on a plane to warmer climates. Which … I do. It's starting to cost a small fortune, but in the long run it will be worth it.
You simply have to invest in yourself if you want to be successful. I've been working hard on my riding and not on my writing!
And so, another week and another training camp for me (from my base in Majorca). This is my final trip to the island and for most of my trips I came on my own.
There were two notable exceptions to my training sojourns when I came along with fellow riders. This is a different approach for me and one I was looking forward to.
The key to training with another rider is that you both have to be equally matched in abilities. If one rider is significantly stronger than the other, you won't be able to share the work. Unless the weaker rider just sits behind all day (which I've certainly done my fair share of).
The first trip I shared the work was with one of my teammates – and we were an almost perfect match. I probably had more power overall, but I'm also carrying a lot more weight.
It meant I was able to push a little harder on the flats, but I fell back on the climbs. All in all, though, it was a good match.
The second trip I met up with British rider Jody Cundy who is a little powerhouse … at least over 1km. Over the longer distances we were able to ride together with a bit more ease. Although I'm certain he was holding back on my account!
As rides wear on – past the three-hour mark – it's nice to have someone there with you to help push you on and keep you company. Riding for four to five hours a day can be a lonely existence and it's easy to let up when you're on your own. But when you are with another person, and when you both are trying to work hard, then you motivate each other to push yourselves and work harder than you would if you were on your own.
There are times during a training session when you might have specific things to do. For instance – you might have to do a specific climbing effort – but even if you are with someone else, you can still ride off at your pace up a climb. If one person gets up the climb faster, they can either wait at the top or come back down and do it again. The climbs we do are usually short enough that one person isn't going to find his or herself waiting for too long, no matter how fast he or she blasts up the climb.
After reviewing my training stats from the periods I spent riding with someone else, there was a marked rise in the efforts I did. I pushed myself harder and rode further than usual.
In the long run, this will pay huge dividends. When compared to many of the solo rides I have done before and since (which were still admirable), the rides done with other people were not only more fun but have garnered better training adaptations.
You don't always get lucky enough to be able to train with a suitable partner, so when the opportunity comes along you have to grab it.
After this trip, I will be back in the UK for most of the summer and back to alternating between turbo training and braving the inclement English weather.
But the work I have done over the winter in Majorca should put me in better standing than any season before this. And I'll be looking forward to not only riding with other people … but against them as well!
Related Images