Johnny Cronin: Irish Training Camps Beneficial for London
Ireland's gold-medal Boccia player Johnny Cronin explains why training with a group provides more motivation than training individually.
09 May 2012
Imagen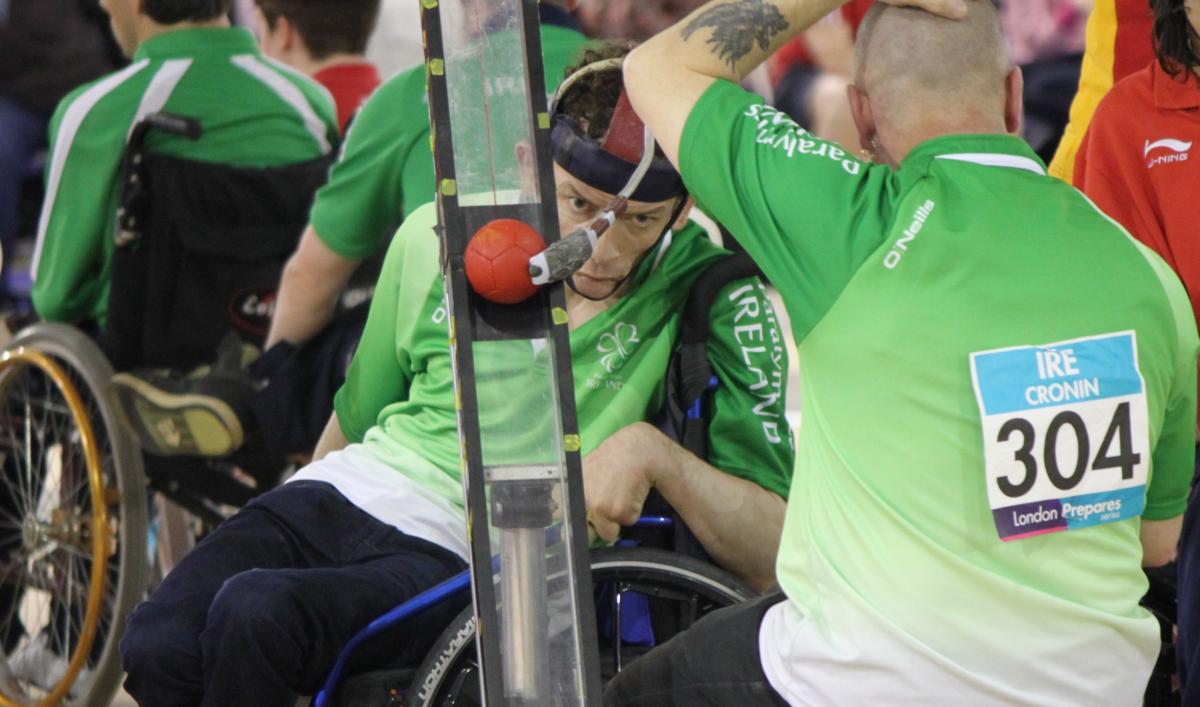 ⒸIPC
By Johnny Cronin
"I feel I learn something new after every camp."
My Name is Johnny Cronin. I am 42 years old. I live in Mallow, County Cork, Ireland, and I have been playing Boccia at the international level for the last 15 years.
In that time, I have been very successful, with the highlight of my career winning the gold medal in Sydney in 2000 in the pairs competition.
I train at least five days a week for a minimum of three to four hours per day, with Irish training camps and competitions giving me extra hours on the court. In my opinion, there is no substitute for competition to give you insight into how you perform under pressure and how to push yourself to your limits mentally and physically.
I find training camps are very beneficial, as you meet your teammates on a regular basis and see how they are performing. We get to discuss strategy and play out different match situations with teammates, which is better than training solo, as it is more intense. This also fulfills the aim of the camp: team spirit and bonding as we will all be away together for at least four weeks.
Another benefit of the training camps is that you have access to the support services on hand such as psychological, nutritional, physiological and medical to mention just a few.
The camps give me a renewed determination once we go home again.
I feel I learn something new after every camp. This could be anything from what I should be eating to the way I think about competition or my own training routine might get tweaked. Usually, there is an inspirational figure such as a guy called Gerry Duffy who completed 32 marathons in 32 days. These are the type of guys who inspire and give me the determination to keep pushing myself harder and longer.
My aim for London this year is to go do my best and enjoy every moment of it.
However, I am not going there to just enjoy the sights and make up the numbers.
All the best for now!
Related Images
Related Documents