Rob Richardson: Who to watch at sitting volleyball Euros
Great Britain's sitting volleyball captain picks the top four men and women to watch at next week's European Championships.
10 Sep 2013
Imagen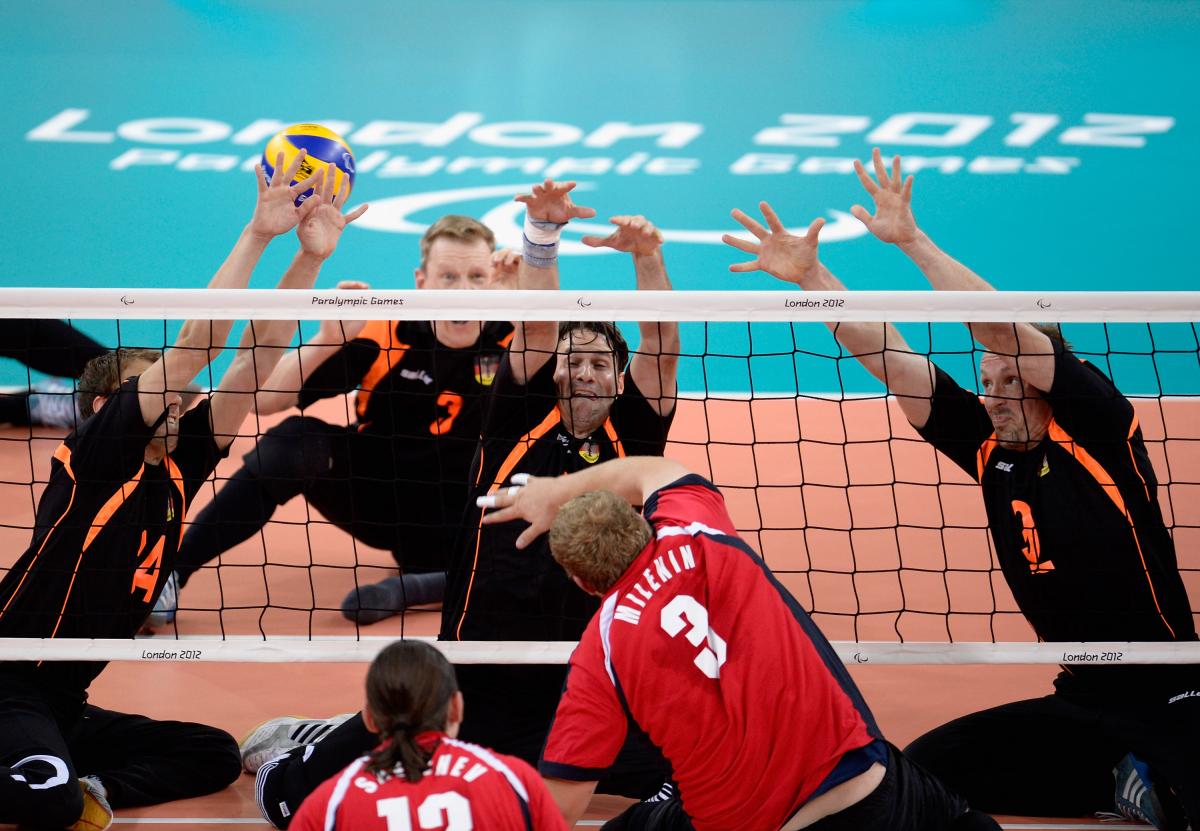 ⒸGetty Images
By Rob Richardson
Ten women's and 12 men's teams will battle for sitting volleyball supremacy at the European Championships.
The 2013 European ParaVolley Championships will take place from 16-22 September and will be a good marker of how teams have been doing since the London 2012 Paralympic Games.
The event will give some key indications of how teams are shaping up for next year's World Championships which will be the first qualification tournament for Rio 2016.
I thought I would pick out some of the players to watch out for in both the men's and women's European tournament, those players who really make the difference for the leading teams or could play a key role in helping a team come from behind.
So here goes nothing. Oh, and please note that I resisted the temptation to include myself …
Men
Viktor Milenin (Russia) - One of the very best in the world who is often overshadowed by his teammate Alexander Savichev, who tops all the scoring charts globally. Viktor is big, strong and has developed a range of shots which are pretty unique in the game that has got players trying to imitate around the world, and that's the highest praise you can get.
Merijn Bruijne (Netherlands) - Young and supremely talented setter. He sets the pace for his hitters well, making middle blockers on the other side of the net work incredibly hard. Although new to the international game, he has grown up a volleyball player. His dad is team manager for the men's team and his sister is a physio for the women's team, so it's a real family affair.
Denys Bytchenko (Ukraine) - I'll stop short of saying Ukraine have a one-man team, but the impact this guy has can take his team from a good team to a great team. Impossibly long arms, you know the ball is going to him, it's just stopping him that is the problem. Expect Denis to take his team to the semi-finals in Poland.
John Munro (Great Britain) - The stats said that he was the best blocker at the Paralympic Games, and few would argue. His performances there were brilliant, so expect him to be a marked man at the European Championships. If he can overcome this, expect Great Britain to be pushing for a place in the medal matches.
Women
Sanne Bakker (Netherlands) - Supremely talented young athlete, started life as a libero but has now become one of the world's best all-around players. Solid technique in setting, powerful hitting and a great understanding of the game. Alongside Captain Elvira Stinissen, she can be the player who wrestles the European title back from Ukraine.
Danuta Bujok (Poland) - The home fans will be looking for some great performances from their teams to drive their interest, and it's Danuta who could deliver that with her clever use of the ball and all-around team play. It could be a break out performance on home soil for the Polish team.
Sasa Kotnik (Slovenia) - Hugely experienced player with over 24 years of volleyball experience. Strong from the service line and a good passer of the ball, she will be key for Slovenia as they look to bounce back from a disappointing showing at London 2012. Alongside young players like Lena Gabrscek, expect Slovenia to push for a medal.
Larisa Ponomarenko (Ukraine) - Former beach volleyball player Larisa is, for me, the player who makes them tick. She organises the team brilliantly, senses opposition weaknesses and exposes them time and time again. Ukraine won a hard-fought gold at the last European Championships in the Netherlands, and expect it to be even closer this time around.
Related Images