Sam Hynd: Paralympic Games ride full of emotion
Sam Hynd claimed bronze in the 400m freestyle S8 in his first event at London 2012.
01 Sep 2012
Imagen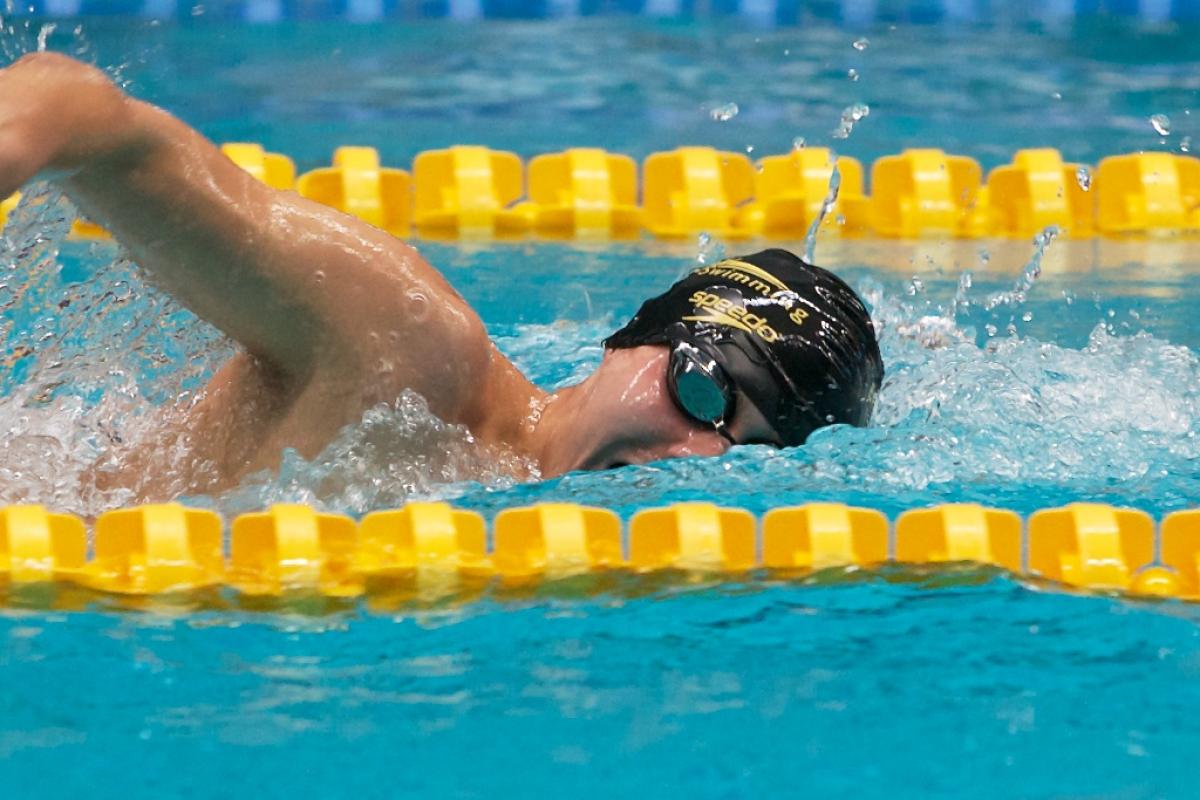 ⒸJAC Sports
You have had a massive impact on my life, both inside sport and out, and I couldn't have got here without you and for that I really want to say thank you.
My journey into the London 2012 Paralympic Games has been a long ride, with plenty of peaks and troughs and full of emotion.
In July 2010 I was involved in quite a large scale road traffic accident and had to take large chunk of time out of the water.
Unfortunately, it meant that I had to miss the world championships in Eindhoven, but I made sure that I got on the road to recovery and behan training again as soon as I could. As I'm sitting writing this blog and putting pen to paper (so to speak) I'm at the swimming team holding camp in Manchester, and I can certainly say there is nowhere else in the world I would rather be right now.
When we stand in front of the blocks ready to race, we know that the British public will be behind us 100 per cent.
Although they want to see us all do well, they have no idea how much blood, sweat and tears goes into the training for years before the games, so I thought I would explain a little bit about my training regime.
In a heavy cycle of training I will be doing nine water sessions per week, each of these sessions two hours long.
On a Monday, Wednesday, Thursday, Friday and Saturday morning I will train from 7am-9am and with every weekday evening from 3pm-5pm, except Thursday afternoon which we have a session off on a rest day.
As my main event is the 400m freestyle, the bulk of this training is centred around distance work, but with some sprint work done to support speed through endurance, which is exactly what is needed for a 400m race.
I also do a land based workout in the gym on Tuesday afternoons and Thursday afternoons. This includes different cycles that work hand in hand with the sessions we are doing in the pool. For example, we go through a general conditioning phase including injury prevention, through to a strength and then to power and strength endurance, and finally to taper off before a competition.
London will be my second Paralympic Games, having competed at Beijing 2008 at age just 17 I won a gold in my main event of 400m freestyle in a world record time of 4:26.25 and a bronze medal in the 200m Individual Medley.
At this moment in time I'm not feeling nervous about the games, I'm just really excited at the prospect of going into the village and reliving the memories of Beijing. I've been training for four years for this moment and I can't wait to dive into it feet first (not literally) and give it my best shot.
I would also like to take this opportunity to thank everyone who has supported me, from my nearest and dearest friends and family to sponsors, training partners and those who have just been there for me to have a shoulder to cry on.
You have had a massive impact on my life, both inside sport and out, and I couldn't have got here without you and for that I really want to say thank you.