Sarah Storey: 100 Days Out
British para-cyclist Sarah Storey shares what her schedule will be like from now until London 2012.
21 May 2012
Imagen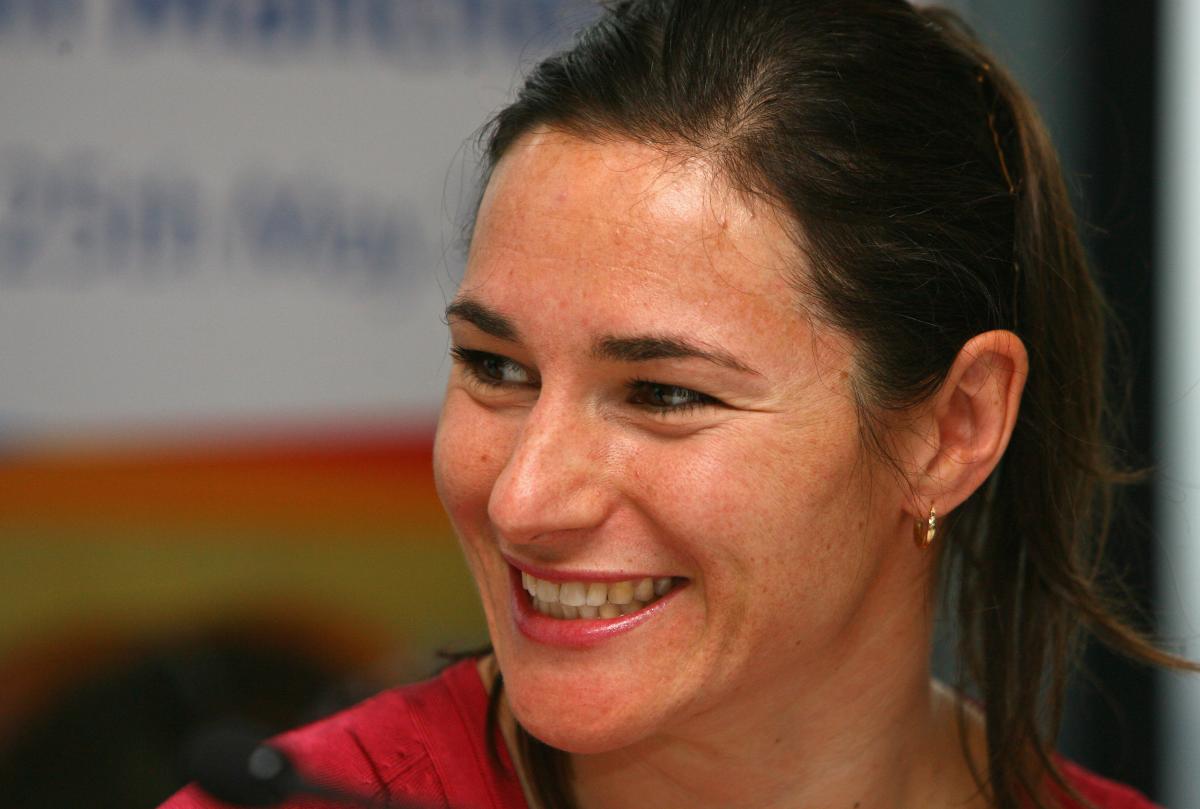 ⒸGetty Images
Allowing people to excel in sport at the highest level is what the Olympic and Paralympic Games both have at their core.
Monday 21 May 2012 marks an exciting day on the calendar for so many people who are involved with the preparation and delivery of the London 2012 Paralympic Games, however for the athletes the day is like any other with the usual heady mix of training and a bit more training.
My day will be spent having a short easy spin before packing my bike, as I will be heading off in the late afternoon to catch a flight to South Africa where I will be racing from Wednesday 23 May and getting home on Tuesday 29 May.
It's all part of the bigger picture of getting me to the Games in the best shape possible to try and defend the two events I won in Beijing.
The British team has gradually seen more and more athletes added to the list of what is expected to be the biggest British contingent to participate in a Paralympic Games, but for the cyclists the wait continues before our selections are confirmed at the end of June and for anyone hoping to compete, there is no time to take a breather to even think about what might happen in 100 days time.
By my calculations there are around 2 million pedal revolutions to complete before I can get to the start line for what I hope will be my first event in the 3000m Individual Pursuit on Thursday 30 August.
My 100 days will be spent doing around 20 days of racing, 20 days of training in an altitude chamber and the rest a mix of track and road training. It's a familiar run in to any major event, and as an athlete my job at the Games doesn't change just because we are at home and have more spectators than we have ever had before.
The simplicity of the job of an athlete never changes and it remains important to keep everything in perspective, once we are on the start line, it is just another race and one that we have been rehearsing for over many months.
London 2012 will be my sixth Paralympic Games, if I am selected to the team, and over the past 20 years I have seen a vast change in the attention that is paid to the athletes and sports who compete for medals under the Paralympic banner.
The numbers of athletes and support staff in the Paralympic Village have gradually increased and there are now more nations than ever bringing teams to compete in the Paralympic Games. The triumph of sport is in nations around the world recognizing the potential of athletes who do have impairments and parallel sports teams are run by National Paralympic Committee's alongside so many of the world's National Olympic Committees.
Recently, the use of the word "disability" or "disabled" has been questioned more than ever by journalists and people being introduced to the Paralympic Games for the first time, and after watching a test event or qualification event, more and more people are asking why there isn't a more suitable way of describing an athlete who is clearly not being held back by the fact they don't have all their limbs functioning or have had an amputation.
The fact that newcomers to the world of Paralympic sport are seeing past the physical or visual impairments of athletes is such a positive step and shows that we are moving away from the patronising reports we have seen so often attached to "disabled sport" in the past.
Whether it is the skill and tactics of the Boccia and Goal Ball players, the speed and aggression of the wheelchair Rugby and Basketball teams, or the strength and power of Powerlifters and Field event throwers to the speed and stamina of Cyclists, Swimmers, Rowers and track Athletes, all para-sports are receiving commentary and coverage about their technical and physical strengths, rather than having reports focus on disability.
Perhaps one day the word disability will only be used in reference to people who can't do things rather than to athletes and people who find a solution and can.
Just the other day I met a young fashion graduate who like most youngsters played sport as a teenager, and then moved away from it when her studies took over, and now participates for fun and fitness. Born with cerebral palsy affecting all her limbs, this young lady excels in the creative world she now works and just saw her CP as a circumstance that was "just there."
I am also frequently asked whether "blurring the boundaries" between the Olympic and Paralympic Games is a positive one and of course my answer is yes.
The London Games have been billed as "One Games" since the start of the bidding process and the vision of Lord Coe to put both events on one map has given even greater opportunity to all athletes.
Allowing people to excel in sport at the highest level is what the Olympic and Paralympic Games both have at their core.
The circumstances about who competes in which Games and why, are just that, a circumstance.
Athletes are just athletes, just as musicians are just musicians and fashion designers are just fashion designers. Having an impairment that qualifies a person to compete in a classification at the Paralympic Games is really no different to a boxer or judo player getting on the scales at weigh in, to decide which weight category they will compete in.
I get the sense there is a huge pressure on this Paralympic Games, and those that promote it to really get the message across about sport being the first and foremost consideration when reporting on athletes with physical or visual impairments. Given that the London 2012 Paralympic Games are promised to be a sell out crowd for the first time in Paralympic history, hopefully this message will be easier to get across as more people than ever before will be experiencing the Games first hand.
As well as the 100 day to go countdown, 21 May also marks the day when the final tickets available will go back on sale. For the athletes struggling to secure tickets for their closest supporters, it is great news to know there are still some tickets to be had.