Yu Chui Yee: I began fencing because of handsome guys
Hong Kong's seven-time wheelchair fencing Paralympic gold medallist makes her IPC blog debut, explaining how she got involved in the sport.
28 Sep 2013
Imagen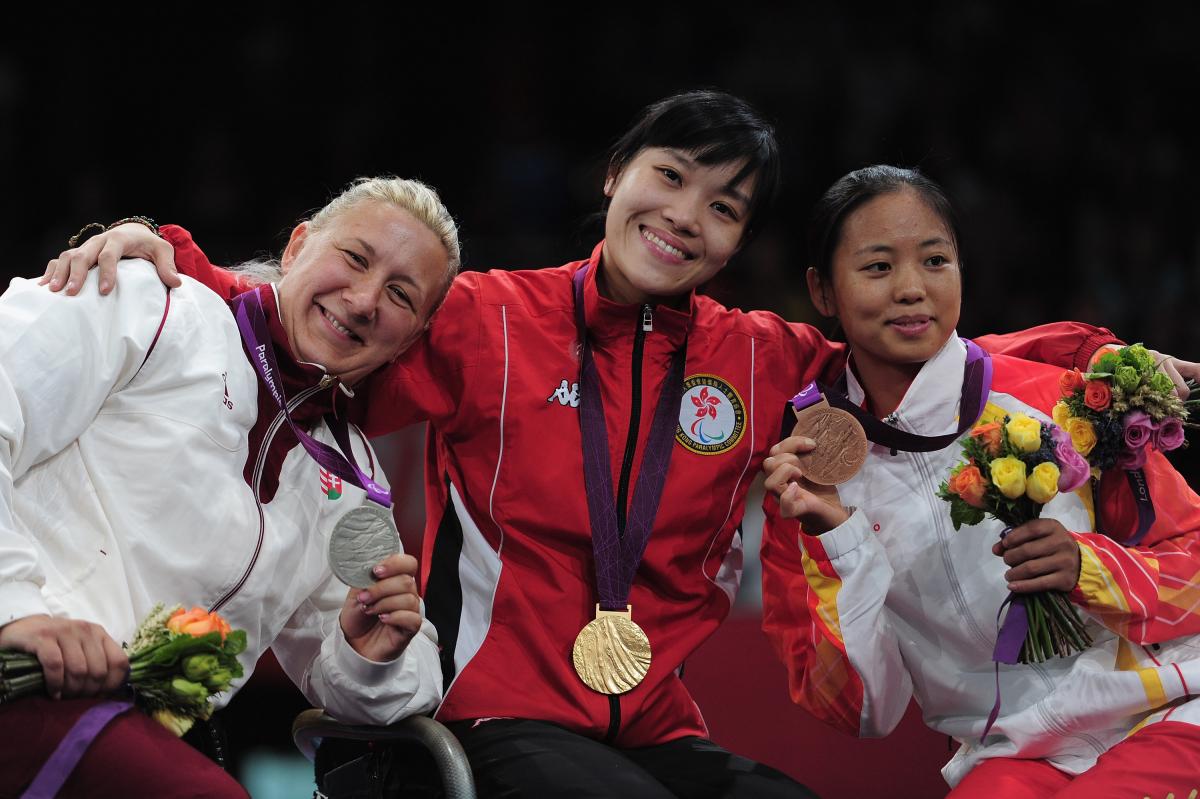 ⒸGetty Images
By Yu Chui Yee
Try to imagine wearing an all-white fencing uniform, holding a sword in your hand and wearing a protective mask. Yes. Cool, I know.
Hello everyone! I am Yu Chui Yee, more commonly known as Alison.
I am a wheelchair fencer, and I am happy to be a new Paralympic.org blogger as an IPC One to Watch athlete to share my story.
I started wheelchair fencing when I was 16.
Why di I join wheelchair fencing? I was actually training for swimming after my amputation when I was 13 due to bone cancer.
But then a fencer chatted with me who asked if I was interested in fencing.
Fencing, I though?
I don't really know what fencing is, as is not such popular in Hong Kong.
Just at the moment I was going to reject her invitation, she said "there are so many handsome fencers, and especially coaches."
"Ok!" I quickly responded.
But during my very first lesson of wheelchair fencing, I didn't see any handsome guys.
But I do think that wheelchair fencing is a cool sport, especially with the uniforms.
Try to imagine wearing an all-white fencing uniform, holding a sword in your hand and wearing a protective mask.
Yes. Cool, I know.
Not only is about having a good appearance though, as wheelchair fencing is also a very challenging sport. When you are sitting on the wheelchair, which fixed onto the frame with a relatively short distance compared to able-bodied fencing, you can only move your upper body for conducting an offensive or defensive action.
When your strategy, technique and physical strength come together to defeat an opponent, it really brings satisfaction.
I have competed in three consecutive Paralympic Games – Athens 2004, Beijing 2008 and London 2012.
Being a wheelchair fencer, I am so proud that I can represent my home country during the Paralympics, and during the Paralympic experience, I've become a more comprehensive and confident person, not only on the piste, but also in my daily life.
So, you as the reader, what do you want to know about my daily life?
If you want to know more about me, please follow me through my Paralympic.org blogs, and feel free to comment on what you'd like me to share.
Related Images