30-year anniversary of Barcelona 1992: The Paralympic Movement then and now
The 1992 Paralympic Games were held in Barcelona between 3 and 14 September
03 Sep 2022
Imagen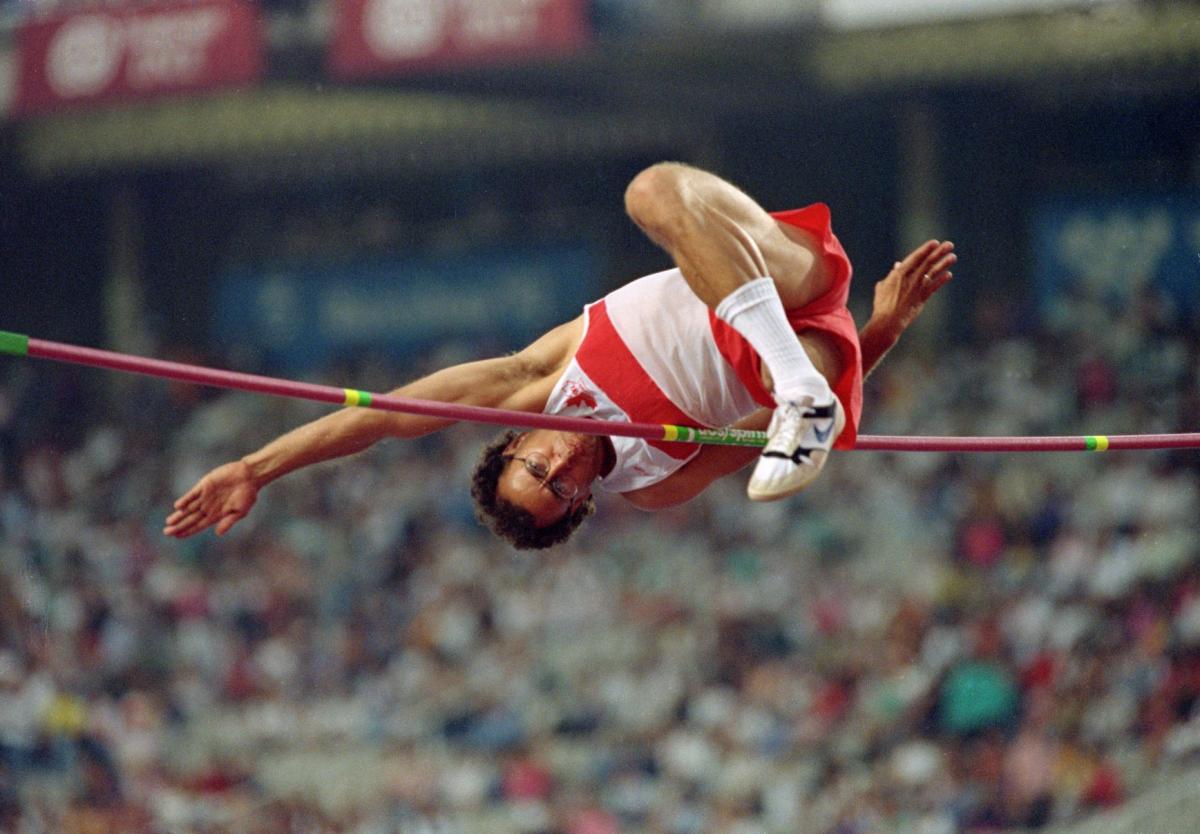 ⒸGray Mortimore/Getty Images
By IPC
Barcelona 1992 was described as the Paralympic Games that "changed the Movement forever".
With packed stands, live coverage, record television audiences, and a long-term legacy in city accessibility, Barcelona 1992 set a new benchmark for the Games to follow. 
Over the next editions of the Games, that benchmark was met - and surpassed - with the Paralympic Movement continuing to grow and get stronger. But that progress would not have been possible without the 12 days of magic that took place in the coastal Spanish city 30 years ago.
On the anniversary of Barcelona 1992, we look back at how much the Paralympic Movement has changed in the three decades since Para archer Antonio Rebollo shot an arrow to light the Paralympic cauldron.
Athlete boom
THEN: 2,999 Para athletes competed in the 1992 Paralympic Games. 
NOW: Tokyo 2020 featured 4,403 Para athletes, which represents a 32 percent increase from Barcelona.
Gender parity
THEN: Barcelona 1992 had 70 percent male athletes (2,300) to 24 percent (699) female athletes.
NOW: A record number of female athletes competed at Tokyo 2020. There were 1,853 female athletes as compared to 2,550 male athletes and 1,853 female athletes, representing a split of 58 percent males to 42 percent females. The previous record for female participation was set at Rio 2016 where there were 1,671 women competing, or 38.6 percent of the total. 
Delegations
THEN: 103 delegations participated in the 1992 Paralympic Games.
NOW: A total of 162 National Paralympic Committees (NPCs) took part in the Paralympic Games in Tokyo. This included the six-athlete Refugee Paralympic Team and five nations who were making their Paralympic debut: Bhutan, Grenada, Maldives, Paraguay, St Vincent and the Grenadines. The number of NPCs was expected to be bigger, but challenges related to the Covid-19 pandemic prevented some athletes from travelling to Japan. As a result, while Tokyo 2020 saw an increase from the 159 delegations present at Rio 2016, London 2012 remains the Games with the most participating NPCs, at 164.
Sports programme
THEN: 16 sports were on the sports programme of Barcelona 1992. These were Para archery, Para athletics, boccia, Para cycling, football 7-a-side, judo, goalball, Para powerlifting, shooting Para sport, Para swimming, Para table tennis, sitting volleyball, weightlifting, wheelchair basketball, wheelchair fencing and wheelchair tennis.
NOW: 22 sports were included on the Tokyo 2020 programme. The new sports since Barcelona 1992 were Para badminton, blind football, Para canoe, Para equestrian, Para rowing, Para taekwondo, Para triathlon, and wheelchair rugby. Football 7-a-side and weightlifting were not contested at Tokyo 2020.
Sport debuts
THEN: Wheelchair tennis got the status of a medal event for the first time at Barcelona 1992. It was a demonstration sport at the Seoul 1988 Paralympic Games. 
NOW: Para badminton and Para taekwondo made their debuts at Tokyo 2020, while wheelchair tennis was one of the most popular sports with host nation hero Shingo Kunieda winning the men's singles title. It was his third Paralympic singles title following victories at Beijing 2008 and London 2012.
Torch relay
THEN: The torch relay ran through 30 districts in the Barcelona metropolitan area with 500 torchbearers taking part. To finish the relay, Para archer Antonio Rebollo fired a flaming arrow into the cauldron. A few weeks previously, he fulfilled the same role at the Opening Ceremony of the Barcelona 1992 Olympic Games, making him the only Paralympic athletes to have lit the Olympic cauldron.
NOW: 1,070 torchbearers took part in the Tokyo 2020 torch relay, excluding the people who carried the torch during the Opening Ceremony.
Royal support
THEN: King Juan Carlos and Queen Sofia of Spain attended the Opening Ceremony of the 1992 Paralympics. They returned for the Closing Ceremony, this time also with Princess Cristina.
NOW: Japanese Emperor Naruhito declared the 2020 Paralympic Games open, while his younger brother, Crown Prince Fumihito, attended the Closing Ceremony.
Medal events
THEN: There were 489 medal events at Barcelona 1992.
NOW: 539 medal events were contested at Tokyo 2020.
Fastest Paralympian
THEN: Nigerian sprinter Ajibola Adeoye finished the men's TS4 100m race in 10.72 seconds.
NOW: Brazil's Petrucio Ferreira dos Santos set a Paralympic record of 10.53 seconds to win gold in the men's T47 100m at Tokyo 2020, the closest equivalent to Adeyoe's TS4 race in 1992.
Marathon record
THEN: Switzerland's Heinz Frei beat a field of 196 competitors to win the men's wheelchair marathon in a time of 1:30:00 hours.
NOW: Fellow Swiss racer Marcel Hug won his second consecutive gold at the Paralympic Games in the men's wheelchair marathon T54 with a time of 1:24:02 hours. Two months later, on 21 November 2021, Hug finished the Oita Marathon in a time of 1:17:47 to break a 22-year-old world record that Frei set in 1999 (1:20:14). 
Biggest winners
THEN: USA swimmer Trischa Zorn won 10 gold and two silver medals in the women's vision impaired races at Barcelona 1992. Her Paralympic career spanned from 1980 to 2004 and yielded a total of 55 Paralympic medals, including 41 gold, making her the most decorated Paralympian of all time.
NOW: Another swimmer, Ukraine's Maksym Krypak, was the most decorated athlete at the Tokyo 2020 Games. He won five gold medals, one silver and one bronze in the men's S10 events.
Medals tally
THEN: USA finished at the top of the medals tally. Germany was second, followed by Great Britain, France and Spain for a nearly all-European Top 5.
NOW: The power standings have shifted over the past decades with China topping the medals table for the fifth consecutive Games. Chinese athletes won 207 medals, including 96 golds, and were followed by Great Britain and the Russian Paralympic Committee. USA and Ukraine rounded off the Top 5. Tokyo 2020 also had more countries than ever winning medals with 86 countries taking at least one medal. Costa Rica, Ecuador, Ethiopia, Pakistan, Sri Lanka and the United Arab Emirates won Paralympic gold medals for the first time in history.
Volunteers
THEN: There were 8,000 volunteers supporting the Barcelona 1992 Games. They were selected from a variety of associations, federations, sports clubs, secondary schools and universities, among other groups.
NOW: The Tokyo 2020 Organising Committee was aiming to recruit 80,000 volunteers for the Games and received 204,680 applications. In the end, a total of 70,970 volunteers were recruited for the Games, including 24,514 people who volunteered at the Paralympics. Three volunteers were in their 90s.