Australia attempt to regain No. 1 ranking
The defending Paralympic gold medallists have already lost their spot as the top team in the wheelchair rugby world rankings.
09 Jul 2013
Imagen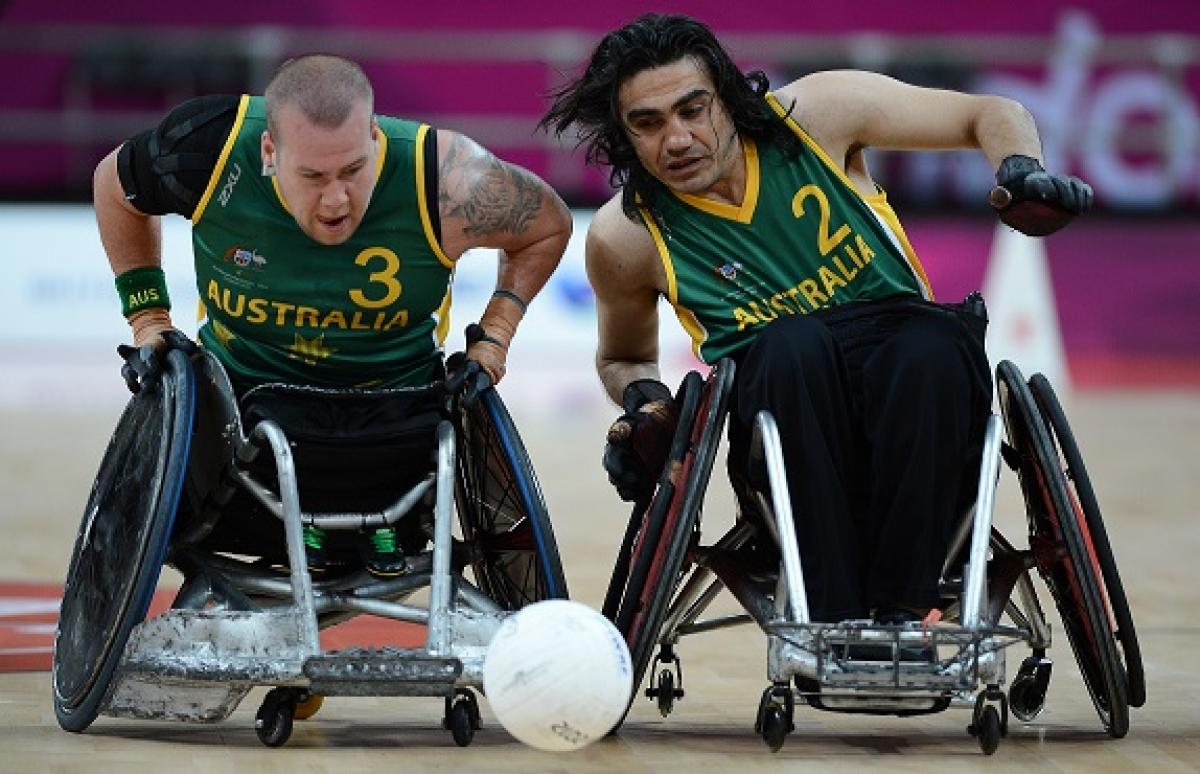 ⒸGetty Images
By Beau Greenway | for the IPC
"Anyone in the top four or five teams on their day could beat any of the other teams."
Australia may have just recently lost their No. 1 world ranking in wheelchair rugby, but they want it back as quickly possible.
"Any time you lose it's a little bit of a disappointment," said Australian co-captain Cameron Carr about the loss to the USA in the final of June's Denmark Rugby Challenge.
Although these two nations appear to be in a two-horse race for the 2014 World Championships and beyond, several other nations hope to stake their claims.
"It appears that way, but looking at Canada, they have a very strong roster coming through and they have some young guys coming through so I wouldn't probably say that it's a two-horse race," Carr said.
"Anyone in the top four or five teams on their day could beat any of the other teams.
"As much as it appears like there are two teams out in front anything can happen in the next 12 months."
Carr revealed that limited court time this season has not been ideal in his side's defence of the No. 1 ranking, and he's hoping that's something the team can rectify quickly.
The Australians do, however, get the chance to extract some revenge on the USA when they will be joined by New Zealand to compete in a tri-series in September.
"Hopefully the coaching staff have got together and looked through some videos and seen different stuff that we need to work on as a team," Carr said. "We have a camp coming up in about two weeks in Darwin and that will be our first time back together after Denmark, so hopefully we've got some new things to try and see how it goes.
"We have a core group of guys and we've got a bunch of young guys coming through but I don't know whether they are going to play in the tri series or not. I know there is a group of young guys going over to New Zealand to play in their nationals and I'm sure that we will start slowly blooding some of those guys and giving them game time over the next 12 months to try and strengthen the lineup."
Ultimately, Australia will also try to keep the majority of their current squad together right through the Rio 2016 Paralympics.
"Any time you can keep your core together is always good, but three years is a long time," Carr said. "The plan is to keep that core going that won us the gold in London."