Australia, New Zealand keep Oceania in limelight at Tokyo
The two countries from Down Under amass 92 medals in total
13 Sep 2021
Imagen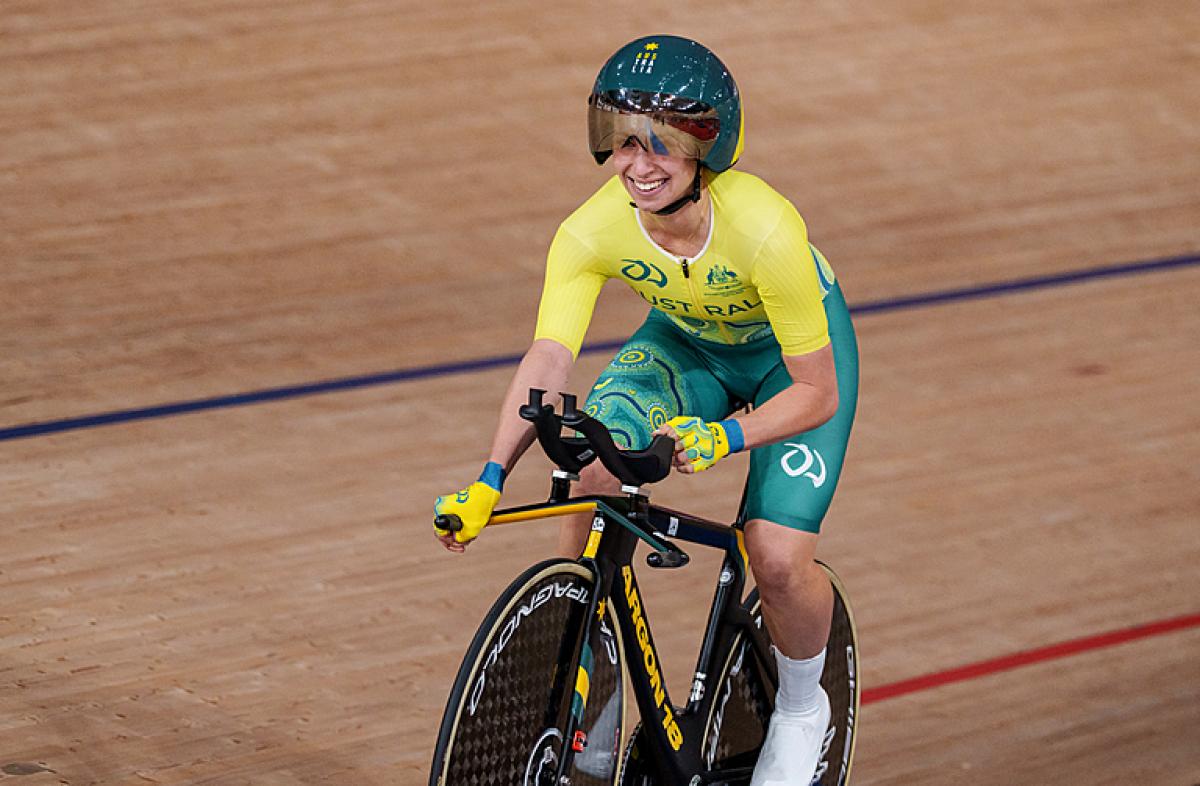 ⒸPhoto: OIS/Thomas Lovelock. Handout image supplied by OIS/IOC
By IPC
Tokyo 2020 was a Paralympic Games of unique challenges that no one had ever experienced before. The COVID-19 pandemic and related restrictions made the Organising Committees' and Para athletes' task even more daunting.
The pandemic had already disrupted the athletes' readiness for the Games and delayed the event by a year. Confined to indoors and build up events getting cancelled, their preparations were mainly left to individuals' efforts, will and self-belief.
Considering these unique challenges, the Oceania region had a very successful run at Tokyo 2020 with Australia and New Zealand, the big guns of the region, leading the medal haul - 92 medals combined in all.
Australia with 80 medals — 21 golds, 29 silvers, and 30 bronze medals – finished sixth in terms of total medals won and eighth in gold medal count.
New Zealand, on the other hand, finished 21st in the medal table with 12 medals — six golds, three silvers and three bronze.
Australia's medal tally was just one short of the 81 medals it had bagged in Rio 2016 but New Zealand could not come close to their achievement at Rio 2016 where they had won 21 medals.
Australia had sent its largest contingent ever - 179 athletes – to participate in 18 out of the 22 sports and a majority of their medals came from swimming. Of the 80 medals Australia won in Tokyo, 33 came from swimming, 19 from athletics and 13 from cycling.
Here are some of the highlights of Australia's campaign at Tokyo 2020:
Four-time Paralympian Ellie Cole won two medals, taking her career tally to 17, surpassing Priya Cooper's 16 medals and making Cole the most decorated Australian female Paralympian.
Ellie Cole celebrates with US
Jessica Long
on the podium Ⓒ Lintao Zhang/Getty Images
Games debutant Will Martin set two world records on his way to three gold and one silver.
Two swimming champions from Rio 2016 successfully defended their titles. Lakeisha Patterson won the women's 400m Freestyle (S9) and Rachael Watson produced a remarkable swim from lane two to win the women's 50m Freestyle (S4).
The youngest member of the Australian Paralympic Team, 15-year-old Isabella Vincent, won a silver medal and a bronze medal, while the swimming Team's most experienced member, five-time Paralympian Matt Levy, added two more medals to his tally.
 
Para tennis star Dylan Alcott successfully defended his quad singles gold medal from Rio 2016, with an emotional victory over Sam Schroder of the Netherlands in the final. He then partnered with Heath Davidson to claim silver in the quad doubles, after winning gold at Rio 2016. Later, Alcott announced his retirement from the Paralympics.
Dylan Alcott Ⓒ Getty Images
The Australian Para athletics team achieved two world records, six personal bests and 18 season bests. The team won four gold medals, up from three at Rio 2016, seven silver medals and eight bronze.
 
After three Paralympics where she had won three silver and one bronze medal, Madison de Rozario broke through to win gold in the 800m T53 and the marathon T54, as well as a bronze medal in the 1500m.
 
Vanessa Low, who had won a gold and silver for Germany at Rio 2016, set a long jump T63 world record to win gold for Australia.
 
Curtis McGrath successfully defended his Men's KL2 kayak crown. The following day, McGrath won the Men's VL3 Va'a class, which was added to the programme for Tokyo 2020.
 
Australia won six track cycling medals, including three gold, and seven road cycling medals, including one gold.
 
All three gold medals on the track were won by women – Emily Petricola, Amanda Reid and Paige Greco – and all three were achieved with world record times.
 
Reid became the first Indigenous Australian to win a cycling gold medal at the Paralympic Games when she won the 500m time trial C1-3.
Amanda Reid Ⓒ Getty Images
 
New Zealand sent 29 participants to Tokyo and they bagged 12 medals in all.
Swimmer Sophie Pascoe enhanced her reputation and record as the country's most successful Paralympian by winning two gold medals, one silver and one bronze taking her total Paralympic medal collection to 19.
Sophie Pascoe Ⓒ Getty Images
The six gold medals that New Zealand won at Tokyo were in swimming and athletics – three apiece.
 
Lisa Adams in women's shot put F37, Anna Grimaldi in women's long jump T47 and Holly Robinson in women's javelin throw F46 were the other gold medallists for New Zealand.
 
Though she won only one medal, Lisa Robinson was the successful New Zealand athlete as she was adjudged the global winner of The Visa Award for her moment of gratitude at the Tokyo 2020 Paralympic Games. Her act of thanking the officials following her victory in the women's javelin throw F46 captured the admiration of fans as they showed their support by voting.
While other Oceania countries like Fiji, Papua New Guinea participated in the Tokyo Paralympics, they did not open their accounts.