Catching Up With Marjolein Buis
Despite a quarter-final singles exit at this week's Roland Garros, Dutch Wheelchair Tennis player Marjolein Buis won the doubles event and is not one to be overlooked come London 2012.
08 Jun 2012
Imagen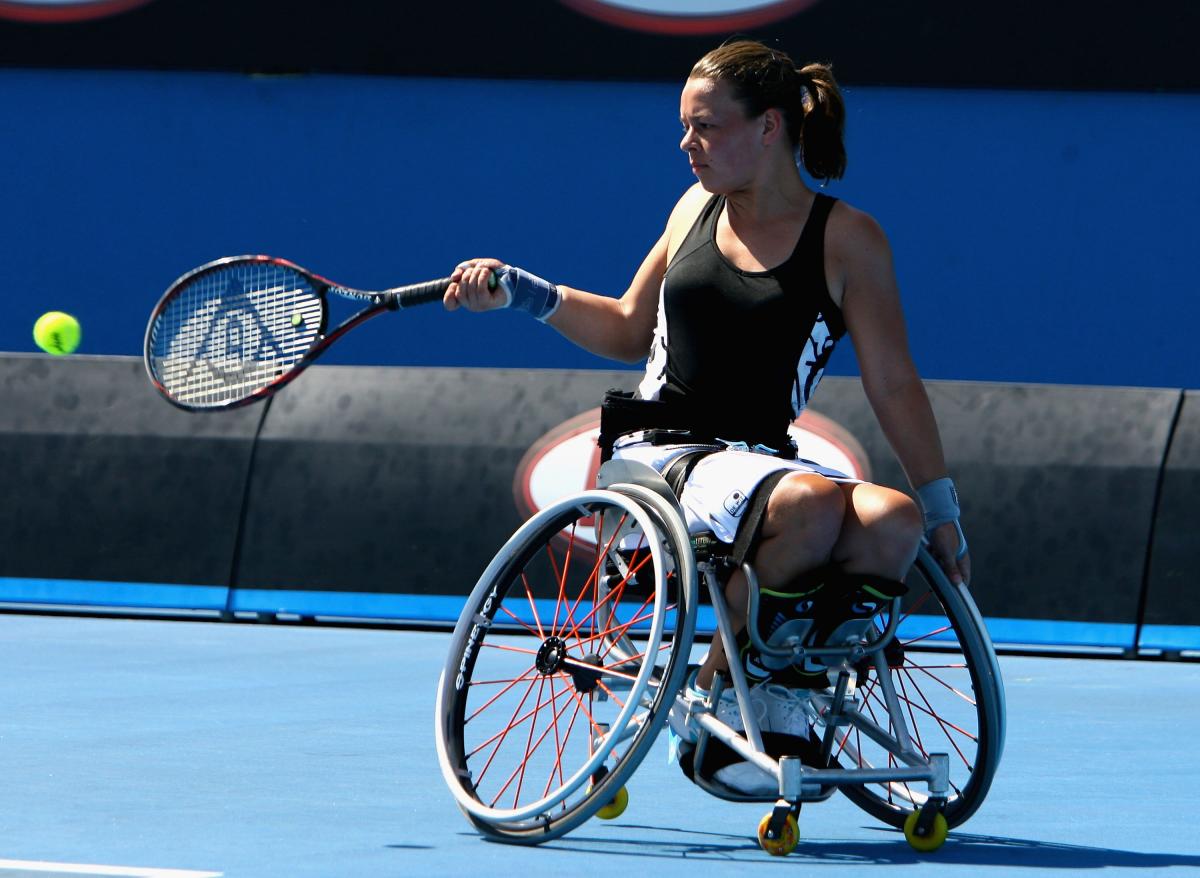 ⒸGetty Images
By IPC
"I am not nervous at all and really looking forward to it."
The Netherlands' Marjolein Buis may not garner as much attention as compatriots Esther Vergeer or Aniek Van Koot, but the world No. 5 women's singles Wheelchair Tennis player could cause a couple of surprises at this year's Paralympic Games.
The right-handed 24-year-old made it to the finals of both the Florida Open and Japan Open this year, and despite a quarter-final exit at this week's Roland Garros, nobody can overlook her 114-65 singles career record.
She did in fact, team up with Vergeer to claim gold at Roland Garros this week.
Paralympic.org had the chance to catch up with Buis recently regarding London 2012 and her progress toward the Games.
Paralympic.org: How is your training going for London 2012?
Marjolein Buis: Really well, I am training full-time and everything is working well physically, with my strokes, technically and on court.
Paralympic.org: You haven't competed at a Paralympic Games yet, so are you feeling nervous or excited as we approach London? What are you thinking and what are your expectations?
Buis: I am not nervous at all and really looking forward to it. When my coach set me the goal of going to London 2012, I did not think that I was good enough but my coach believed in me and so I thought why not. 2011 saw me change from world No. 5 to world No. 4 and that is when I really started to believe in it. I will probably be nervous when I am there, but not now. The atmosphere I think will be very different, as there will not just be tennis players but other competitors. My family will be coming to watch and I hope they cheer me on, as they don't often come and see me play.
Paralympic.org: Why are the Dutch so good at Wheelchair Tennis?
Buis: It is a combination of existing knowledge and of highly ranked and good players which means that the lower players can train with them. We are also really committed to the sport – I train full time with a daily programme and I really work when I am on the court, when I train, I train and then chat once I have finished training.
Paralympic.org: Who do you consider your toughest opponents on the court and why?
Buis: Esther Vergeer is much more experienced – she has 12 years more experience. Sabine Ellerbrock (Germany) as she has beaten me lots of times and I have never won. I just need to beat her once to know how I can win. Aniek Van Koot, too, as she has the best strokes in the world.
Paralympic.org: Do you have any funny stories from your own training?
Buis: No, I am pretty boring and very disciplined on the court, I laugh on the court, but no funny stories.
Paralympic.org: Why should people buy tickets to the London 2012 Wheelchair Tennis events?
Buis: You really feel the excitement and get nervous. You are dragged into the match and it is the greatest sport in the Paralympics to watch with lots of close matches that will happen.
Related Documents