Croatia's Spanja Set to Renew Rivalries at European Championships
24 May 2011
Imagen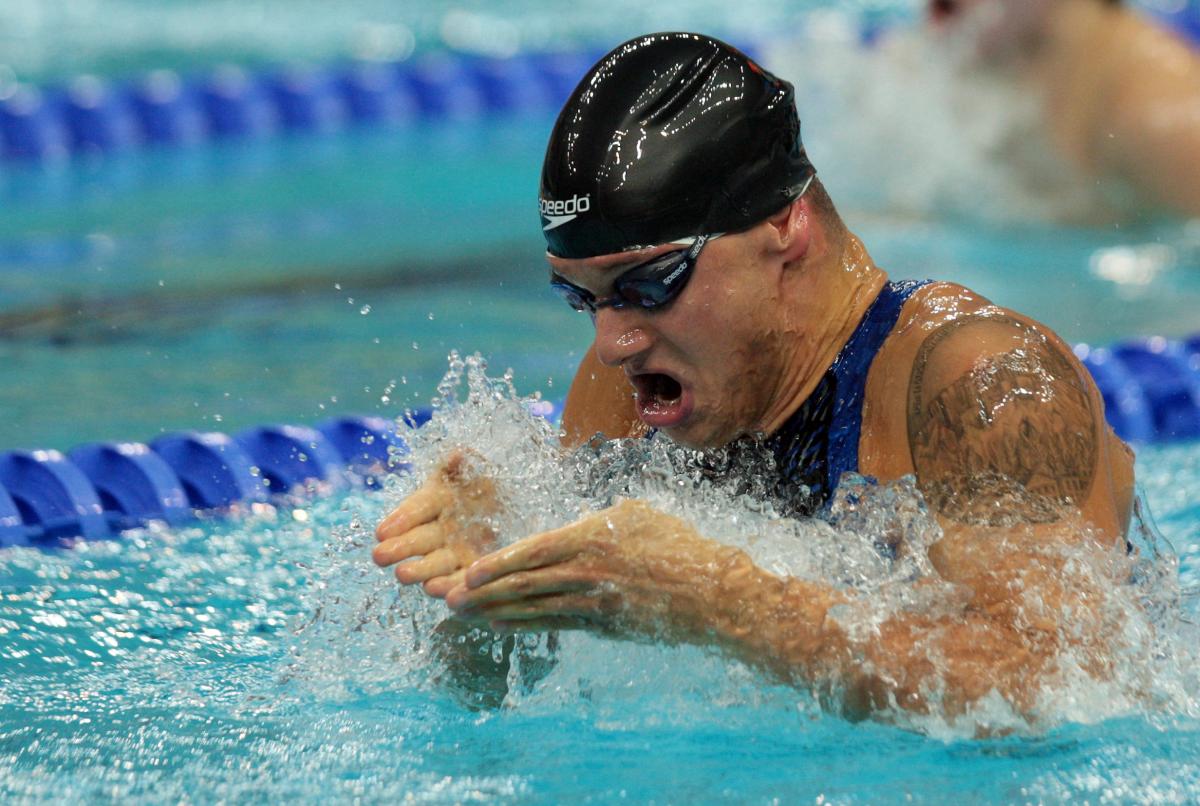 ⒸNPC Croatia
By IPC
"For me it will be very hard to break any World or European records in Berlin, but for sure I am targeting to win medals in every events I am taking part. Which medals, we will see in 40 or so days."
Croatia's double-world champion swimmer Mihovil Spanja says his rivalries with Great Britain's Jonathan Fox and Germany's Christoph Burkhard are one of his main driving forces in the pool.
At July's International Paralympic Committee (IPC) Swimming European Championships in Berlin and this week's BT Paralympic World Cup in Manchester, the 27 year old Croat will meet Fox in the 100m Backstroke S7 - an event he won World Championship silver in last year with the Brit taking gold.
In Berlin Spanja will also go head-to-head with Fox in the 400m Freestyle S7 - a race he claimed the World title in Eindhoven last year, pushing Fox into bronze - and will face Burkhard in the 100m Breaststroke. In Eindhoven last year Spanja took gold in the event with Burkhard taking bronze.
"This kind of rivalry is good for sport because it gives you more motivation to get better results in races," said Spanja, who started swimming in the sea from the age of two after contracting Polio which caused muscle wasting in his right leg.
More than 440 swimmers from 38 countries are expected in Berlin from 3-10 July for the European Championships, and Spanja believes the event will be a good indicator for the London 2012 Paralympic Games.
"It will be the biggest Swimming European Championships in history," the swimmer said. "It is also the last competition of this level before London 2012. But it is difficult to predict how much better I can be from Berlin to London. Let's wait and see!"
Spanja is training in the pool and gym up to seven hours every day for the Championships to improve his technique and says he is targeting medals rather than records in Berlin.
"If you work and train hard and if you know you did everything in your power to be well-prepared for big competitions, there is no chance that you won't swim well. End of Story!
"For me it will be very hard to break any World or European records in Berlin, but for sure I am targeting to win medals in every events I am taking part. Which medals, we will see in 40 or so days."
During a glittering career Spanja has broken 15 World records and won three European titles and three Paralympic bronze medals.
He aims to add to his medal collection at the European Championships and the London 2012 Paralympics, where he is hoping for increased media attention.
"Every Paralympian sets an excellent example to kids and young people. Athletes with a disability are well-respected in society and they deserve much more media coverage," he said.
Spanja is one of many top class swimmers set to compete at the IPC Swimming European Championships.
Other big names in Berlin for one of the last major international gatherings before London 2012 include Ukraine's Maksym Veraksa, the fastest Para-Swimmer in the world, and Great Britain's Paralympic and World Champion swimmer Eleanor Simmonds.