Indonesia's Indriani Syuci aims to maximise her performance at Tokyo
'It will be a tough challenge at Tokyo especially amid the Pandemic situation. But I hope I would be able to focus and fight for my country'
25 Jul 2021
Imagen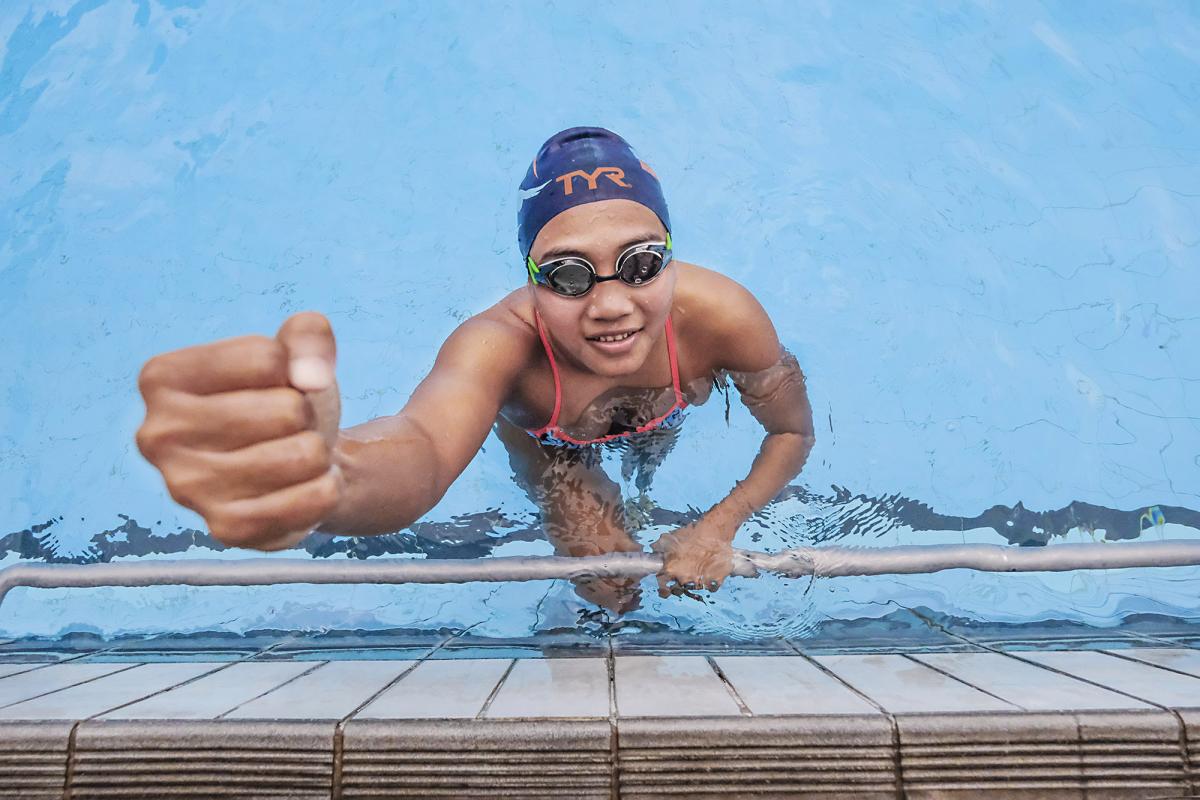 ⒸIndonesian NPC
By IPC
Para swimmer Indriani Syuci can't wait to be at the Paralympic Games in Tokyo. The 20-year-old from Solo, Indonesia, wants to make the most of this opportunity and return home with a medal having missed out on her debut in Rio 2016.
Syuci, Asian Para Games double gold medallist in Indonesia 2018, would be out to improve her performance at the Tokyo 2020 Games and better her personal timings, and to achieve this, she has been undergoing strenuous preparations for the last 10 months.
She is also taking confidence from her performance at the World Para Swimming World Cup Series in Berlin last month, where she won gold medals.
"The Paralympic Games are very special to me and I am very proud of myself that I could get the ticket for the Games this time, as well. It will inevitably be not easy because the competition is stiff as the world's best will be there. I will do my best and I am preparing hard by training every day for the last 10 months and focusing on the programme given to me by my coaches," said Syuci, who finished seventh and eighth in Women's 200m Individual Medley SM14 and Women's 100m Breaststroke SB14 Finals at Rio 2016.
"My motivation is 'I must defeat my own self and break my personal best in the Paralympic Games'. I truly believe that process will never betray results. My target is to get a better rank in the competition and to achieve a better personal best for all strokes," added Syuci. .
'TOUGH CHALLENGE'
Syuci, whose seven gold medals at the 2016 INAS Asian Championships in Thailand stands out among her achievements, and led her winning the 'Asian Youth Athlete of the Year' award. She admitted that the challenge will be tough at the Tokyo 2020 considering the situation the world is facing due to the pandemic.
"It will be a tough challenge at Tokyo especially amid the Pandemic situation. But I hope I would be able to focus and fight for my country.
"My strategy is training, training and training. I have always maintained my dietary habits, have enough sleep, drink enough water, and listen to my coaches. In this pandemic situation, my coaches and my family have a big role in maintaining my spirit. And I hope I can perform at the Games up to their expectations." 
Syuci will also be aiming to beat herself and her own weaknesses before taking on her opponents. "For me, the main competitor is my own self because when I couldn't defeat myself, how can I defeat my competitors."
Syuci, who is expected face competition from Great Britain and Netherlands swimmers in her events, also embraces the principle – 'never to be arrogant because it can destroy one's career'.
"I always remember my coach advice 'maintaining achievement is far harder than reaching' and train and exercise diligently. I want to be a better swimmer every passing day," added Syuci, who idiolises US swimming legend Michael Phelps.
LIFE AFTER ASIAN PARA GAMES SUCCESS
And following her coach's advice, Syuci said she has achieved many great results including the double gold medals at the Indonesia 2018.
She admitted that her life has transformed after those golds in front of home fans.
"My life has changed a lot since that memorable event in 2018. Firstly, I managed to build a pool for myself. My dream was own car became a reality. Most importantly I managed to channelise some fund for charity with what I earned. There were so many great things that happened in my life that I'm proud of after the Asian Para Games success."
SUPPORT FOR WOMEN PARA ATHLETES
Syuci, who took up swimming lessons at age seven after being inspired by her brother, also acknowledged the support NPC Indonesia and the Indonesian Government have extended to women para-athletes in the country.
"The government  have really supported women Para athletes by providing equipment and other facilities. I hope all women Para-athletes in the country can pursue their dream to be a champion."