London 2019: Jessica Long's mixed memories
British capital holds bittersweet experiences for multi-Paralympic champions as she prepares for Worlds
13 Aug 2019
Imagen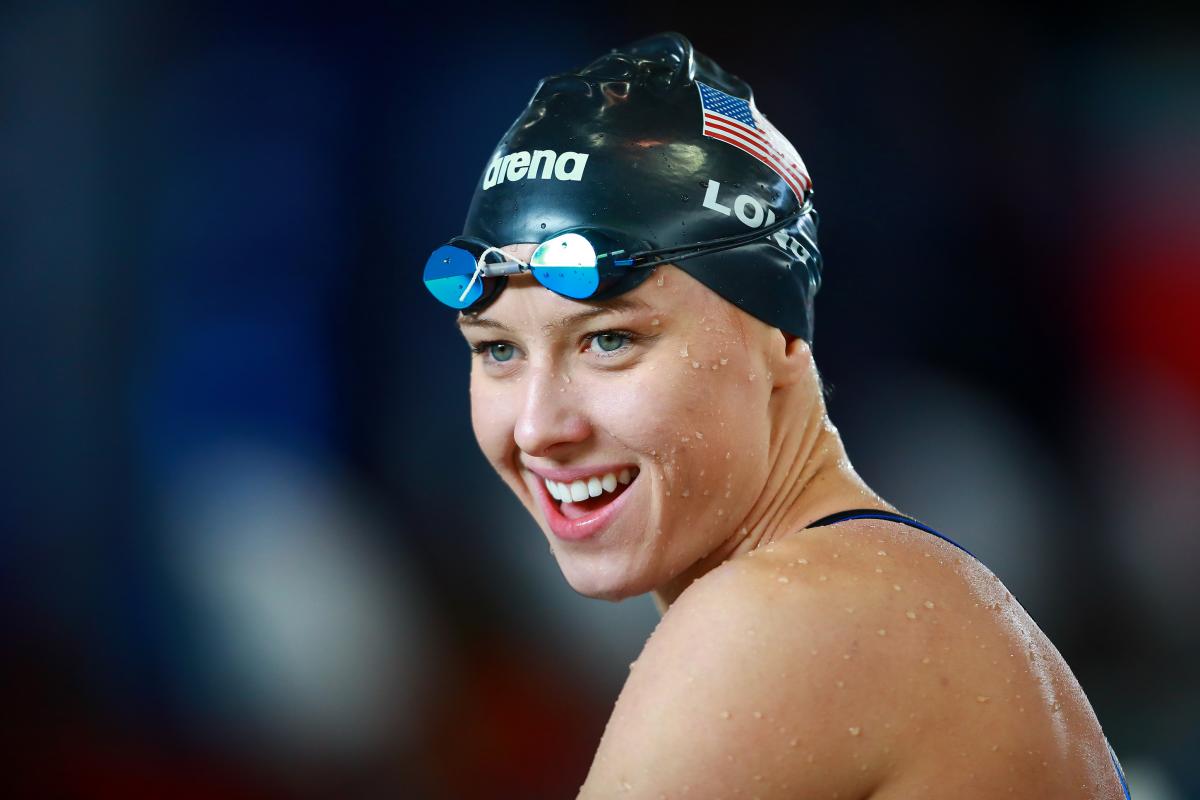 ⒸGetty Images
By Amp Media | For World Para Swimming
For Jessica Long, one of the finest Paralympians of her generation, next month's World Para Swimming Allianz Championships in London will bring back memories of her greatest triumph.

But coming back to the British capital, where she won five gold medals at the 2012 Paralympic Games, will also remind her of an experience that forced her to face some difficult emotions from her past - and eventually re-evaluate her life.

Long was born in Siberia, Russia, with fibular hemimelia – without fibulas, ankles, heels and most of the other bones in her feet – and lived in an orphanage until being adopted by an US couple a month after her first birthday.

She made her Paralympic Games debut representing the USA in Athens in 2004, aged 12. She won three gold medals and has gone on to compete at three more editions of the event, winning a total of 23 medals, 13 of them gold.

But at London 2012, where she blew her rivals out of the pool, she was also dealing with intense personal issues.

Best and worst of times in London

"London was my favourite my Paralympics, it was the first time it truly felt elite," explained Long. "For me as an athlete, everything just came together the way that you always hope it does. 

"But it also was a really emotional Games for me. I don't think a lot of people know, but I had just found out about my biological family in Russia. In a crazy way maybe I channelled some of that frustration into my performance."

Before London 2012, Long had decided she was willing to meet her biological family, but this process developed quickly, and outside of her control.

"We let someone from a Russian television station come and do some filming. I think the idea of maybe finding my family through video was there, but they took it upon themselves to go and find my family. 

"So that was the issue, that I did not given permission. We did an interview, we talked about London and then they went and found them for me. I just thought, 'this wasn't how it was supposed to go'. 

"It was all happening during the London Games. It was hard, really crazy, no one can prepare you for meeting your birth family, getting pictures. At one point I had someone from Russia following me around in the Village on the phone saying they had found Jessica Long."
Returning to Russia

About a year later, Long travelled to Russia and visited the orphanage where she had spent the first 13 months of her life, then met her biological family, with US broadcaster NBC making a documentary about the journey. 

Long now says she is grateful she had the chance to meet her Russian family, which provided some "closure", but stresses how much she loves and appreciates her adoptive family – her parents and five siblings in Baltimore.

Then came the Rio 2016 Paralympic Games, where Long won six medals, although just one gold.

"Rio was really terrible, pretty much everything that could have gone wrong went wrong," she said. 

"I was emotionally drained and mentally broken, and I had developed a really bad eating disorder. I'd lost a coach six weeks before I was supposed to go out there, stuff with classification felt heavy, and I had shoulder injuries. I lost about 20 pounds and I just wasn't me.

"It's really easy to say that a gold medal doesn't define you, but when you are used to a certain level of performance and then it you don't have it, it's really easy to feel that lack of worth."