Long parallels Franklin in pool
US Paralympic swimmer Jessica Long shows striking similarities to American Olympic swimmer Missy Franklin.
03 Apr 2013
Imagen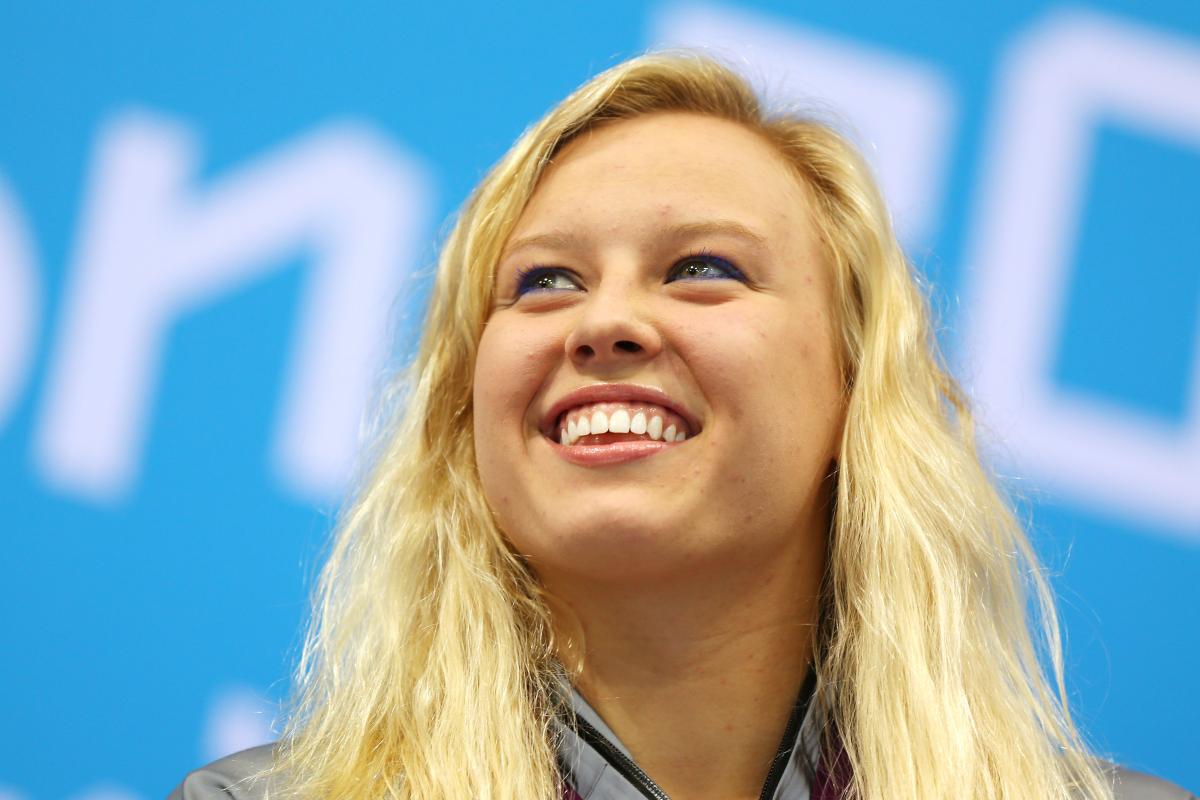 ⒸGetty Images
By Lindsay Wyskowski | For the IPC
"I like racing people with legs still. I like knowing that they're there and can see what I can do in the pool without legs."
The London 2012 Paralympics were the best yet for US swimmer Jessica Long, who won eight medals total – five of them gold.
Her successes at London's Aquatics Centre came just weeks after another American teenager, able-bodied swimmer Missy Franklin, won four golds in her first Olympic Games.
Following the Games, both took a break from the pool – each saying it was incredibly difficult to do so – and now both are getting back into the swing of things on the road to Rio 2016.
For Long, now 21 years old, the next opportunity to show her skills comes at this week's 2013 Spring CanAm competition in Minneapolis, USA, which runs from 4-6 April.
The meet will also serve as the US Paralympics trials for the 2013 IPC Swimming World Championships in Montreal, Canada, which will take place in August.
Similar challenges
While there may be some who underestimate the abilities of para-athletes, Long makes it clear that she and the other 200 athletes competing in Minneapolis this week are logging just as many training hours as Olympians like Franklin.
"I'm an elite athlete, regardless of the fact that I don't have legs," Long said. "I'm still at that pool committed every day, and doing some sets that are insane."
Some of the sets Long's referring to were part of the lead-up to London, when she and her teammates swam with barbell weights or parachutes that meant to stop boats.
"I don't even know how I got through some of the days before London," Long said. "I definitely think when you have that goal, it makes training easier."
Since the London Games, both Long and Franklin have returned to the pool for daily two-hour swim sessions supplemented by a few hours of strength training each week. The two swimmers do not train together, despite the fact that they follow a similar training structure and currently call Colorado home, but they do understand each other quite well.
"I always feel a connection with other athletes who have experienced success in their teens," Franklin said. "There are so many choices that we have had to make in our academic studies, training locations, coaches and lifestyle."
Franklin, 17, is now trying to balance her life as a swimmer with her life as a high school senior, not wanting to miss any part of her teenage years.
"After international success, we also find ourselves with the added pressure, and fun, of amazing and exciting opportunities," Franklin said of the pair.
Though Long is no longer a high school student, she, too, has been a part of that balancing act.
In fact, Long was only 12 when she made her first Paralympic team in 2004.
Because they face the same challenges, Franklin and Long have become friends, allowing them to share more than just a love of the pool.
"We're both really into music, and she gave me her (music) playlist leading into London," Long said.
Long-term goals
Long would openly welcome the chance at a training session with Franklin one day.
Though she currently trains with the US Paralympic swim team at the Olympic Training Centre in Colorado Springs, Long has trained with able-bodied athletes since she started swimming competitively in 2002.
Her experience at the Training Centre allows Long to be in the pool at the same time as athletes in other sports such as triathletes and pentathletes, pushing her to swim just a little faster.
"I like racing people with legs still," Long said. "I like knowing that they're there and can see what I can do in the pool without legs."
Despite her relatively young age, Long is one of the world's most decorated swimmers with 17 Paralympic medals, including 12 gold, and 17 world medals, 15 of which are gold.
Without a doubt Long has a big season ahead of her, starting with this week's CanAm competition and ending with the World Championships in August.
Even so, Long admits that just like Franklin, 2016 is already in the back of her mind.
"I don't feel finished at all," Long said. "I could be so much faster and so much better. I'll have three Paralympics under my belt and I want to go in there and crush it."
Related Images