No. 10: London 2012 climaxes in incredible Closing Ceremony
The London 2012 Paralympic Games Closing Ceremony saw Coldplay, one of Britain's best-selling music acts, joined by global superstars Rihanna and Jay-Z in a spectacular celebration of the achievements of Paralympic athletes and an amazing summer of sport.
22 Dec 2012
Imagen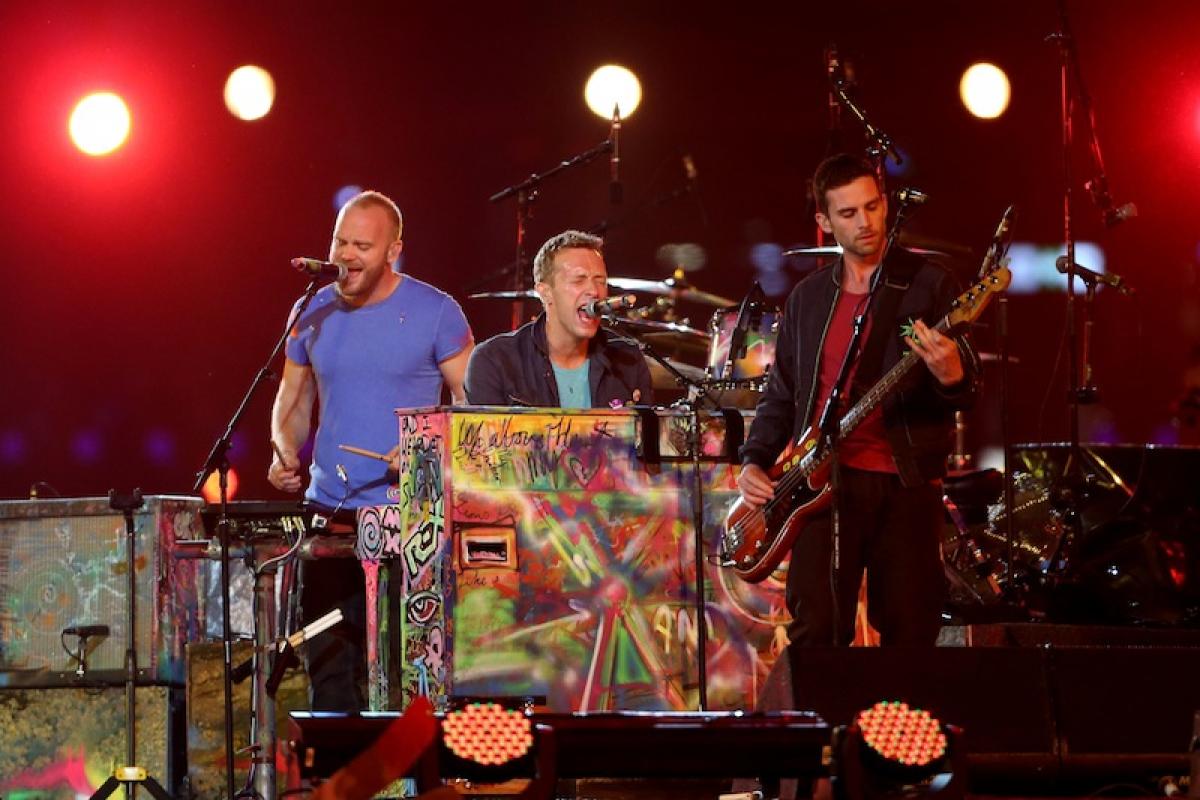 ⒸGetty
By IPC
Find out which other stories made it into the Top 50 Paralympic Moments of 2012.
It is not every day that a Paralympic Games Closing Ceremony includes global superstars.
In fact, it has never happened before.
So when the curtain came down on the unforgettable London 2012 Paralympics with three of the biggest music acts in the world, Coldplay, Jay-Z and Rihanna, it provided a fitting finale to what International Paralympics Committee (IPC) president Sir Philip Craven described as "the greatest Paralympic Games ever" in his closing speech.
"It was very obvious that it was the best Paralympics to date in terms of the spectacle and the coverage," said wheelchair rugby gold medallist Mike Whitehead of Canada. "London went above as far as fanfare was concerned."
The show opened with Lance Corporal Rory McKenzie, who is supported by the Help For Heroes charity, telling the crowd that: "We have all been touched by the triumphs and drama of the Paralympics.
"Let the love that the Paralympics has kindled in our hearts burn brightly as we come together as one, for the Festival of the Flame".
It set the tone for a completely memorable evening.
Bring on the superstars
After the flag of each competing nation was brought into the stadium, a show involving 740 volunteers got underway.
Following a stunning fire display, platinum-selling band Coldplay wowed the crowd with a superb set that saw them accompanied by Rihanna.
"Being asked to play at the closing celebrations for the Paralympic athletes in London is such a great honour for us," said Coldplay's Chris Martin.
"It was one of the biggest nights of our lives and we were excited to try to create a performance for the last night of the games that will close London 2012 in style."
As onlookers soaked up the feel-good factor, IPC President echoed what everyone had been thinking.
"Paralympians - You gave to the world feats of speed, endurance, dexterity and skill many did not think possible," he told the 80,000-strong crowd in the Olympic Stadium.
"You led the world's media to wax lyrical over your performances and left millions of Paralympic sport fans who created a "wall of noise" in the venues hungry and desperate for more.
"The Paralympic Games have truly come home and found their pathway to the future here in London.
"The Paralympic Spirit which saw its first sparks of life in Stoke Mandeville some 64 years ago has followed a super-charged and surreal existence over the last 12 days. This has made the London 2012 Paralympic Games unique and without doubt, in my mind and those of the athletes – "The Greatest Paralympic Games Ever."
"I call on you all gathered here and watching around the world to take this unique sporting spirit to all four corners of planet earth where you will make new friends, have fun and inspire them to light the flame in their hearts.
"This is an event absolutely no-one wants to end. These Games have changed us all forever," a line that was retweeted hundreds of times.
Social media frenzy
By that point, social media was alive with chatter. Some of @paralympic's most popular tweets included: "Coldplay have provided a show tonight that no-one will forget" and "Never before to this extent have the #ParalympicGames captured people's imaginations, amazed and excited crowds and inspired a generation."
The Rio 2016 team provided a samba-inspired performance to give a taste of the next Games in four years' time and British gold medallists Ellie Simmonds and Jonnie Peacock transferred the final flame to a London Paralympic Torch and lit hundreds of torches held by members of the cast throughout the field of play. Meanwhile 14-time Grammy award winner Jay-Z arrived on stage with Rihanna to perform "Run This Town" followed by a reprise of Paradise by Coldplay with Jay-Z.
That's right. Coldplay, Rihanna and Jay-Z all on the same stage together in the Olympic Stadium.
When Paralympic Games posted "Seriously? Are you.watching this? Coldplay and Rihanna together on stage!!!" to Facebook, it received almost 7,000 likes, 700 shares and 500 comments within minutes.
Rihanna said: "Being at the Paralympics is the biggest honour. These athletes are gladiators and are a true inspiration to me!"
The ceremony ended with a spectacular firework display over the Olympic Stadium and Park, providing a fitting finale to an entirely unforgettable London 2012.
Seb Coe, LOCOG Chair, said: "The Paralympic Games has set new records every day, sporting records, records for crowds for television audiences, for unbridled spirit. In this country we will never think of sport the same way and we will never think of disability the same way.
"The Paralympians have lifted the cloud of limitation," he continued, in a line that was retweeted almost a thousand times.
Editor's Note: For the final 50 days of the year, the IPC will count down the year's top moments in Paralympic sport, culminating with the year's best moment on 31 December.
The 50 moments were selected by nominations from National Paralympic Committees and International Federations and are based on sport performance, emotional moments, media attraction and athletes' personal stories.
The IPC would also like to call on the public to submit their own nominations for what they believe was the top Paralympic moment of 2012. They can do so by emailing ipc.media@paralympic.org, or by leaving a comment on www.Facebook.com/ParalympicGames or sending a tweet to @Paralympic.
Related Images