No pressure for Brazil's Petrucio dos Santos at the Paralympic Games
'I am a man that likes the challenges. It is not pressure, it is a challenge that I present to myself: try the best you can'
24 Aug 2021
Imagen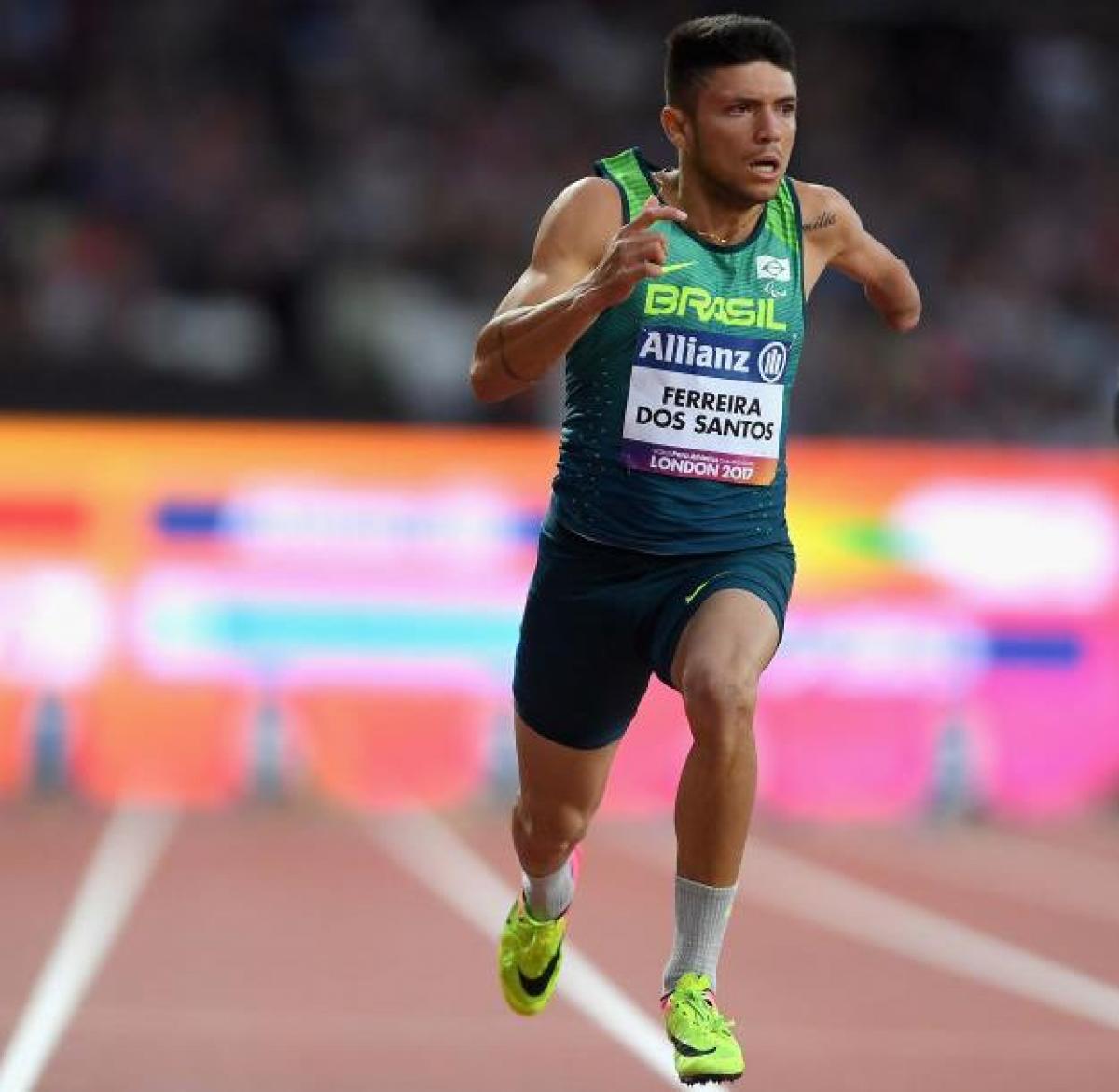 ⒸGetty Images
By OIS
There is no such thing as pressure for Petrucio Ferreira dos Santos. The Brazilian, who currently holds the world record for the 100m and 200m T47 athletics events, affirmed he is very relaxed to perform at his best at the Tokyo 2020 Paralympic Games.
'I am a man that likes the challenges. It is not pressure, it is a challenge that I present to myself: try the best you can', said the Brazilian in an exclusive interview to Olympic Information Services (OIS).
'The other athletes are (also) putting any kind of pressure over me. I have to be myself and understand it's not a pressure, but a challenge for me to overcome'.
Before entering the track, Petrucio bore a huge responsibility in carrying Brazil's flag at the Opening Ceremony of the Games. For him, it is a 'great recognition' to represent millions of Brazilians, the athletes and all the people with disabilities.
Asked about setting new world records, the Brazilian says they will come if he keeps his focus:
'This (setting a world record) is my personal goal in every competition. I always aim at my best in every training session so that I arrive in a good shape for a competition. When I get to events, I just have to be myself and keep the focus to achieve my goals. And here it will be no different.'
'Regardless of what happens, I just need to be myself. I have to be Petrucio and do what I like to do: running around like a child (laughs)', added the athlete, who likes to be compared to now retired Jamaican Olympic star Usain Bolt.
'It is really cool to be compared to such an athletics icon. Even if he has retired, his story is there, as well as his records. So which athlete, which runner doesn't mirror himself on a great athlete like Bolt? Being compared to him, being called the Paralympic Usain BOLT makes me really happy. I mean, really, really happy'.
Petrucio won three medals at the Rio 2016 Games, including the gold in the 100m T47 event. He is also the current world champion in this distance and the 400m T47. And what does he expect for Tokyo 2020?
'I want to show the world what Petrucio came here to deliver a message of endurance and resilience, always believing and chasing dreams. Being daring, taking risks, believing more and more in ourselves and not being afraid of failing', he stated.