Paralympic champion Kendall Gretsch braced for test of body and mind at Beijing 2022
'Physically the transition is something I'm familiar with but mentally it is a little bit tougher'
05 Feb 2022
Imagen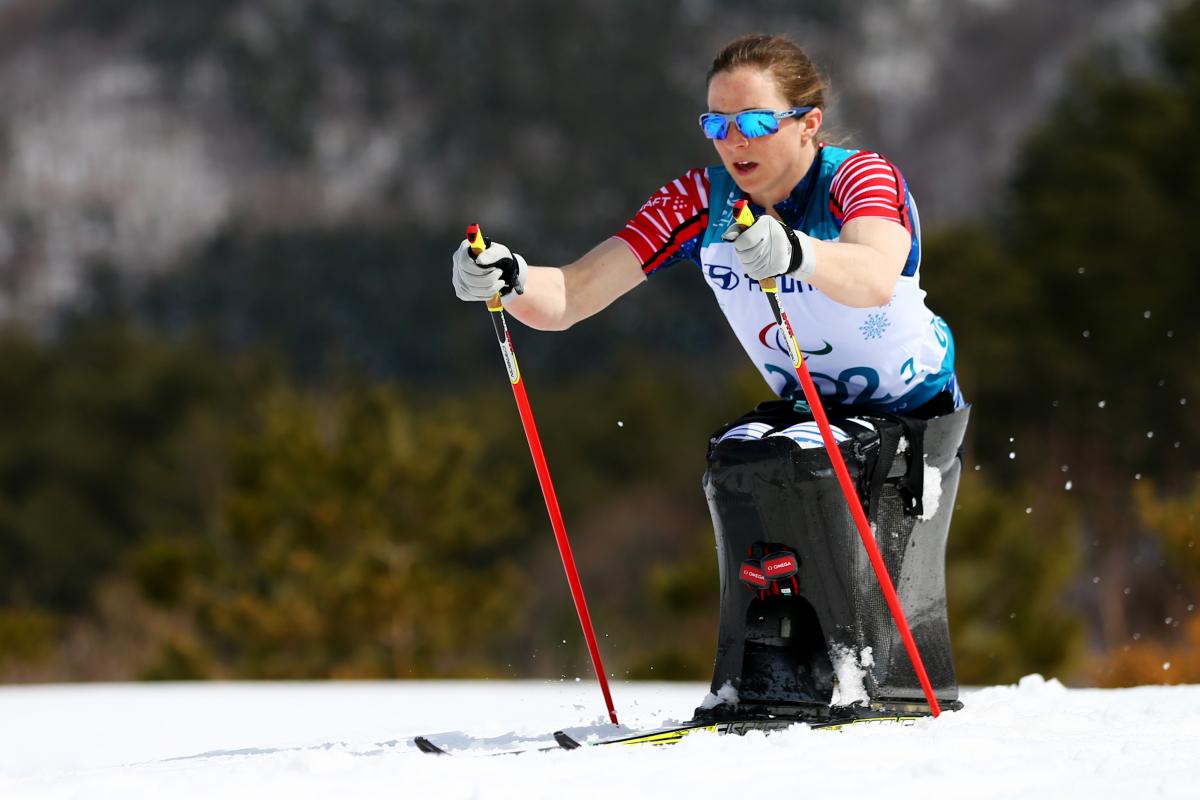 ⒸGetty Images
By AMP Media I For The IPC
Three-time Paralympic gold medallist Kendall Gretsch believes the countdown to the Beijing 2022 Winter Games will be as much a test of mental fortitude as physical conditioning.
Just a few months ago, the 29-year-old American edged the most thrilling of duels with Australian Lauren Parker to win the Para triathlon at the Summer Games in Tokyo. Her reward was a week at home with the family and "nothing too crazy" while celebrating.
Almost immediately, Gretsch had to turn her attention to the snow where she is 6k biathlon and 12k cross-country Paralympic champion, titles she secured at PyeongChang 2018.
"I am used to doing this transition every single year and have done it for four seasons," Gretsch said.
"Physically the transition is something I'm familiar with but mentally it is a little bit tougher.
"There is so much energy that goes into competing at a Games so that was the biggest challenge.
"The thing I was really careful about was to make sure after Tokyo that I had some good mental recovery before I jumped back in to get ready for Beijing."
Ⓒ Getty Images
 
Four years ago, Gretsch was very much under the radar, a beginner on the snow with no expectations who shocked everyone by taking home two gold medals. Already things have changed.
"It is a different vibe," Gretsch said. "For PyeongChang I was really naive, zero expectations, which is a great attitude going into races. It doesn't really matter what happens.
"It opens yourself up to having a great performance. I'm in the different situation now where I have learned a lot in the past four years and have a lot more experience and that comes with a lot more expectation."
Gretsch's first big love in elite sport was the Para triathlon, so it is no surprise when she reveals it is that Paralympic gold medal which means the most.
"It is hard to show up on the day and make a performance like that so I am just really grateful that I was able to and share my experience. It wasn't one race, it was nine years of competing in triathlon and doing competitive international-level sport which led to that moment."
Ⓒ Getty Images
 
There was also the pandemic to overcome. With live sport and facilities suspended during 2020, the US team looked for something to challenge them. They chose to cycle across Colorado in a relay, with funds distributed to Covid-19 relief and food banks.
"That was a cool idea that my triathlon coach had. It was the summer of 2020, Tokyo had been postponed, basically our whole season cancelled and we needed something to have a goal towards.
"The monotony of getting up every single day and training – we needed something to push yourself so we decided to do this ride - and for a good cause."
Gretsch, who has spina bifida, already has an eye on Paris 2024 and Milano Cortina 2026. She was able to stop working in November 2020 to concentrate on the two Games and is benefitting from the US Olympic Committee's decision to award the same prize money to Olympian and Paralympian medal winners.
"It is a case of reassessing every year and making sure it is something I enjoy. I never want to get to that point when it is past enjoyment and becomes more like a job and not something you love."