Pfyl brings new confidence to ski season
With the IPC Alpine Skiing World Championships ahead, Switzerland's Thomas Pfyl has poise on the slopes, backed up by a top coach and polished technique.
22 Jan 2013
Imagen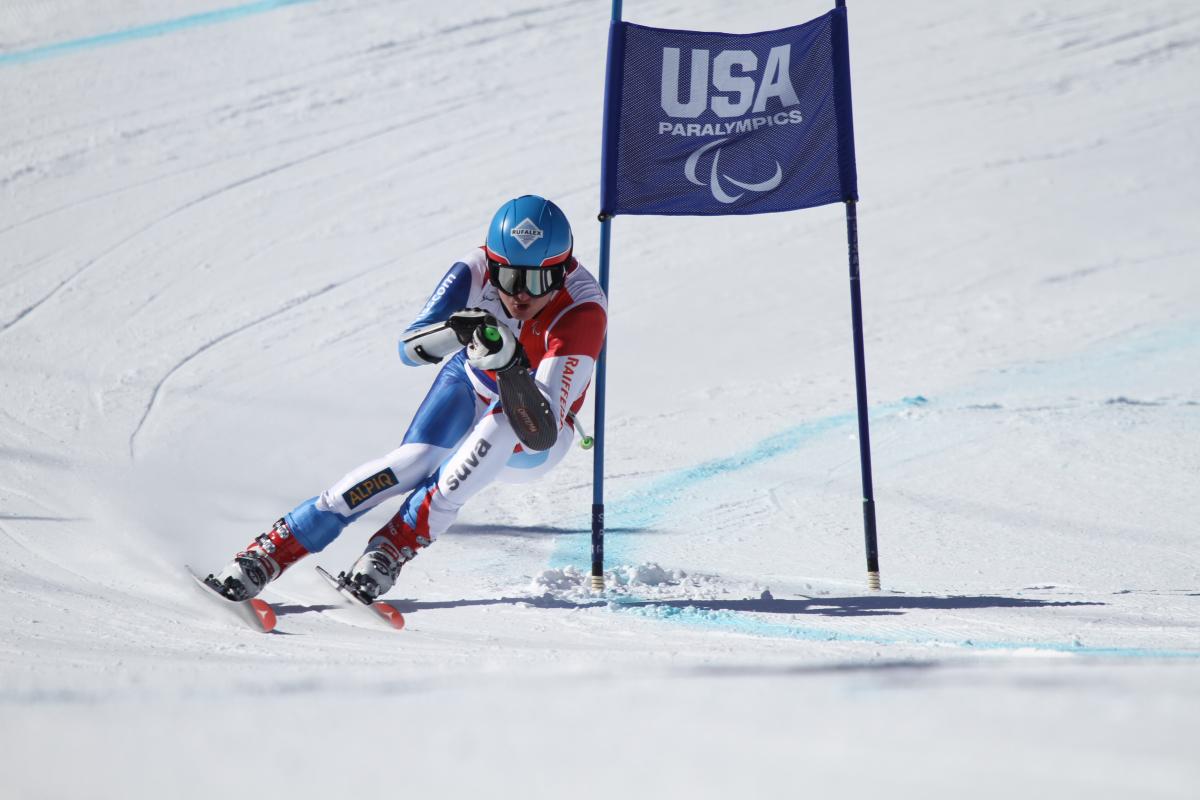 ⒸMichael Knaus
By IPC
"It's become extremely difficult to win."
Switzerland's Thomas Pfyl has a crucial season ahead of him, as he aims to win gold at the 2013 IPC Alpine Skiing World Championships for the first time.
The event is just under a month away, beginning on 20 February in La Molina, Spain.
After years of withdrawing and keeping to himself at competitions, the 26-year-old sit skier changed his pre-race routine, with the help of some coaching.
"I spent many years working well with the old system, but I needed a change," said Pfyl. "With my old rituals, I found myself no longer coping properly, and they made me start thinking too much before races."
2012-13 season
Pyfl's main aim this season is to match his medal tally from the 2011 World Championships in Sestriere, Italy, where he won one silver and three bronze medals after failing to make the podium at the Paralympics the year prior.
Ultimately, he wants to add a gold to his collection – a target he accepts will be hard to achieve.
"It's become extremely difficult to win," Pyfl said. "Even just to get on the podium is very difficult now in comparison to previous years."
This season, Pyfl is currently ranked fourth on the IPC Alpine Skiing points list in the super-G and fifth in the giant slalom.
He's sixth in the slalom and ninth in the super combined.
He said he really likes the slopes at La Molina, having raced there five times already.
"I know the slopes and the environment well, and so I can prepare myself for this," he said. "I'm looking forward to the World Championships there. It's going to be a huge event."
Support for Sochi
Pfyl has been fine-tuning a new technique where he uses his arms more in the slalom. He spent the summer on a glacier, practicing and gaining confidence.
"I feel a lot more comfortable with the new technique now than I did last year," he said.
He has also been supported by his trainer Bjoern Bruhin, who has been coaching the team for the last two years.
"The coach is really good because he has a lot of ideas, but also steadies the team and he's very good at the organisational side of things," Pyfl said. "He's got the team under control.
"He also looks at what can be improved in the training. He's a really innovative, young trainer with good ideas."
Pyfl's biggest rivals for gold include France's Vincent Gauthier-Manuel and Russia's Alexander Alyabyev.
After the World Championships in La Molina, the Sochi test events in March will be another high point of the season, providing a crucial opportunity for athletes to familiarise themselves with the slopes for the 2014 Games.
For more information visit the IPC Alpine Skiing season calendar.
Related Images