Rowing With Great Britain's Aggar
Defending Paralympic gold medallist and four-time world champion Tom Aggar takes spectators through the mindset of a rower during a competition.
25 Apr 2012
Imagen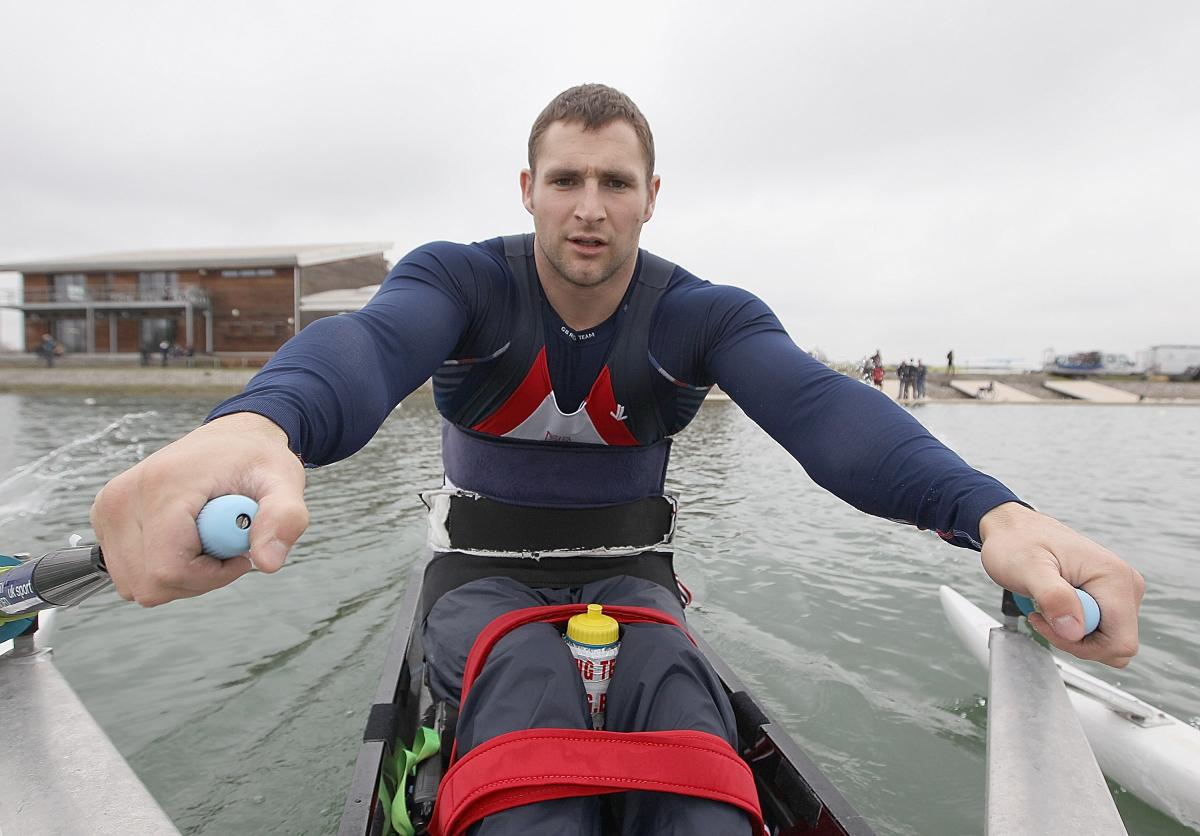 ⒸGetty images
"Your lungs are burning. Your arms are screaming at you to stop. And then before you know it you're at the halfway mark."
The race just finished. Tom Aggar's arms are shaking, his lungs are scorching and his muscles are entrenched with lactic acid.
The British Rowing sensation – still sporting his "lucky cap" from the race – heads to shore and then leaves for a 30-minute push in his wheelchair to wind down.
But let us rewind five minutes.
How does Aggar – the defending gold medallist and winner of the last four World Championships in men's Singles Sculls – arrive at this point?
Five minutes earlier, the 27-year-old would have been found alone, blasting Eminem through his headphones to try to calm himself down before the event.
"I kind of keep myself to myself before a race," Aggar said. "I do get pretty nervous."
He would be eyeing the weather conditions before he entered his boat.
"Ideally, you want it so the water is nice and warm," Aggar said. "That helps the boat run faster through the water, and for an ideal fast course, you want a tail wind – a following wind which makes a big difference."
Then, once all the rowers are in their boats, an official conducts a role call to ensure everyone is present and ready to go.
"That's probably the most nerve-wracking point, because you know you're about to kick off," Aggar said.
Ready. Set. Go.
"For the first 30-40 seconds, it's literally almost a flat-out sprint from the blocks. You're just trying to get the best start and get a lead on the field," Aggar said.
Training six days a week, four hours each day, with Olympians gives Aggar enough confidence to know he can win the race, and his technique will be crucial in that first time window.
"Obviously with Rowing, you want your stroke to be as long as possible, as strong as possible, and you want to be as clean as possible with your blade work," Aggar explained. "You don't want to create too much splash. You want to be as efficient as possible."
The former rugby player, who was left paralyzed from the waist down after an accident in 2005, moves his eyes to the 500m mark, the halfway point of the race.
His work in the weight room – including a personal-best bench press of 157.5kg – now comes in handy, as he pushes himself to his physical limits.
"Your lungs are burning. Your arms are screaming at you to stop. And then before you know it you're at the halfway mark," Aggar said.
"At that point, your heart rate is pretty much at maximum. You're working flat out and you kind of settle into your mid-race pace."
By now, Aggar is probably ahead of his biggest rivals from Australia, China and Russia and before he realizes it he has just 250m to go.
The sprint for the finish begins.
With the rowers building up as much speed as they can, the crowds raise their voices.
"You've got an outdoor environment, which is fantastic for spectators," Aggar said. "There's exciting races. The competitions definitely have some close finishes."
With an all-out finish, Aggar probably completes the race in under five minutes, somewhere close to his world-best time of 4:49.80 set at a heat at the 2010 World Championships on Karapiro Lake in New Zealand.
Then, off he goes on his cool-down wheelchair push, most likely with a medal swinging from his neck.
A true champion.
And if all goes according to plan this summer, that medal will be gleaming gold on 2 September at the Paralympic Games singles sculls finals at Eton Dorney, just 25 miles west of London.
Related Images