Tokyo2020: Daniel Dias excited to create more ripples in pool
The Brazilian Para swimmer has 24 Paralympic medals from three Games, 33 ParaPan American titles and 40 World Championship medals.
01 Nov 2020
Imagen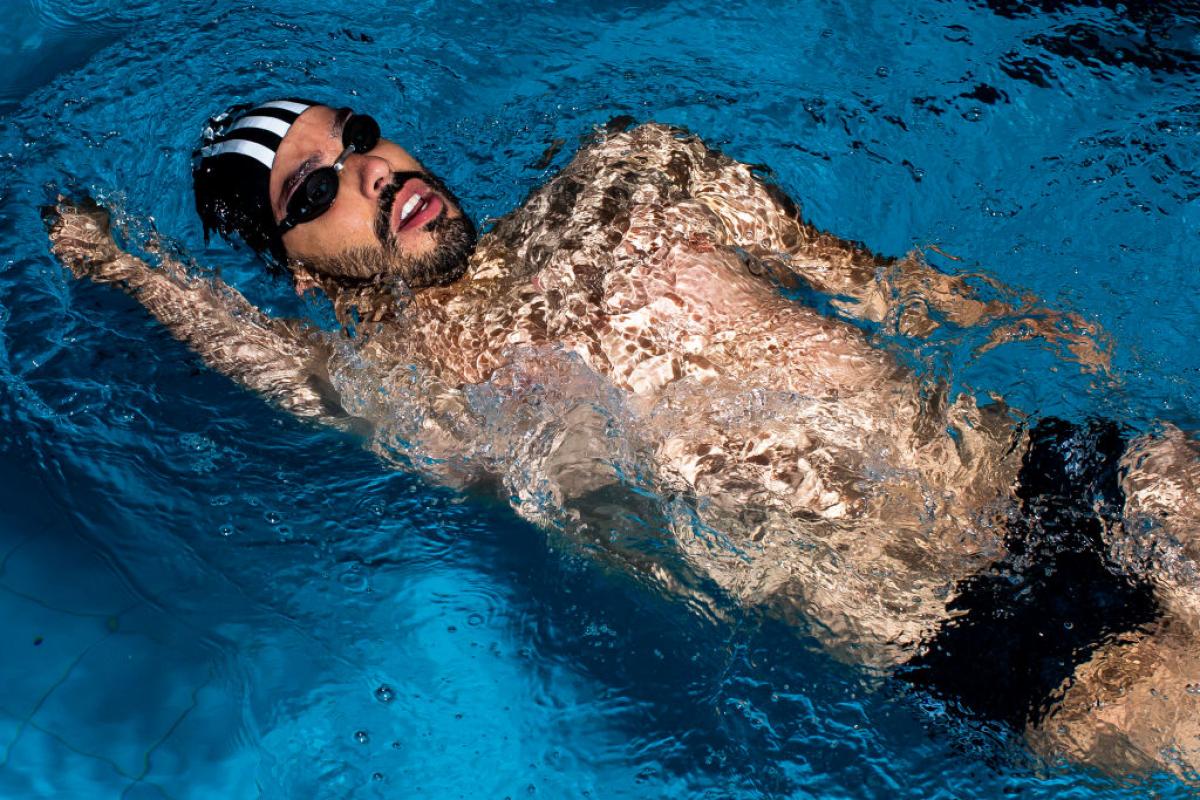 ⒸBuda Mendes/Getty Images
By Tokyo 2020 / IPC
Brazil's most decorated Paralympian ever Daniel Dias has won so many medals he would need a horse-cart to ferry them and a truck to carry the accolades that gush from his zillion fans!
If you do not believe this, read his record. The Brazilian Para swimmer has 24 Paralympic medals from three Games, 33 ParaPan American titles and 40 World Championship medals.
The mind boggles at his consistency in finishing on the podium. He virtually has a lion-like appetite when he dives into the pool. Away from the pool, Dias is a loving husband, a doting father and a role model to aspiring athletes.
Dias spoke about his sports career, memorable experiences, challenges and the kind of legacy he hopes to leave.
"A young fan came up to me in Rio and said, 'Daniel you are a huge role model for me'. I was pleasantly surprised. The child's words encouraged me and made feel special. A normal healthy kid seeing me as a role model was very fulfilling for me. That kid didn't see me for my impairment, but for my spirit – and what I can do as a sportsperson. I think this honour and legacy is because of my sport," says Dias, recalling an interesting conversation with a child at the Rio Paralympics.
How it all began
Inspired by fellow Brazilian Clodoaldo Silva's performances in Athens (2004), Dias took up swimming. A mere four years later, he made his Paralympic debut in Beijing when he was just 20 years old.
Beijing propelled Dias to greater highs. He went on to make an instant impact by winning his first Paralympic medal – a gold – in the men's 100m freestyle S5. In the end, he would leave the People's Republic of China as the most decorated athlete at the Games winning nine medals, including four golds.
His prowess continued to grow in London 2012. He won six individual gold medals and broke multiple world records – and at his home Games, Rio 2016 he won nine medals with four being gold.
What motivates him to continue competing? After almost 12 years of competing at the highest level, how does an athlete continue to strive to be their best? What is it that drives them? Well for Dias, the answer is simple:
"My motivation is to be able to get better all the time and show that I'm able to reach further, have better records," says the 32-year-old swimmer.
But for the global pandemic, last month would have been the Closing Ceremony of the Tokyo 2020 Paralympic Games and another four-year cycle until Paris 2024 would have begun. Instead, athletes across the world have had to refocus with the postponement of the Games with another 12 months of training.
When the COVID-19 pandemic reached Brazil, like most countries, training facilities across the country closed down mid-March to halt the spread of the virus, including the Paralympic Training Centre in São Paulo.
For Dias, one of the most difficult realities was not being able to use the pool for training.
"I felt like a fish out of water," he says, "I've been doing other [types of] training, but it wasn't the main thing I could do as a swimmer."
Dias is now back in the pool and training for another shot at his fourth Paralympic Games in Tokyo 2020.
"This is my fourth Paralympic Games, so it feels very special in any case," says Dias, who competes in classes S5, SB4 and SM5, "However, the whole world is facing a difficult situation and the Games are expected to help show that we've overcome it."
Excitement for Tokyo 2020
As the countdown clock ticks, Paralympians and Paralympic candidates eagerly wait to step foot on to the National Stadium for the Opening Ceremony on 24 August 24 2021.
Dias, who holds six world records, aims to pick up where he finished in Rio four years ago by showing his dedication and that he is in peak fitness in the pool at the Tokyo Aquatic Centre.
"For me the Paralympic Games are unique and an incredible feeling to be part of it," he says. "As an athlete I shouldn't be too excited, but I'm really excited for next year. I feel the same upbeat feeling this time, too, like all the previous Paralympic Games I've taken part. I look forward to the adrenalin pumping moment again."
In parting, Dias shares this message to the Paralympic community, "I urge all to focus, train a lot, the Games are just around the corner, try your best, and always keep smiling."