Veteran Smith back in the game
Greg Smith made his Paralympic debut on the track at the 1992 Games in Barcelona. Now, the Australian has the chance to accumulate one more title in wheelchair rugby.
08 Sep 2012
Imagen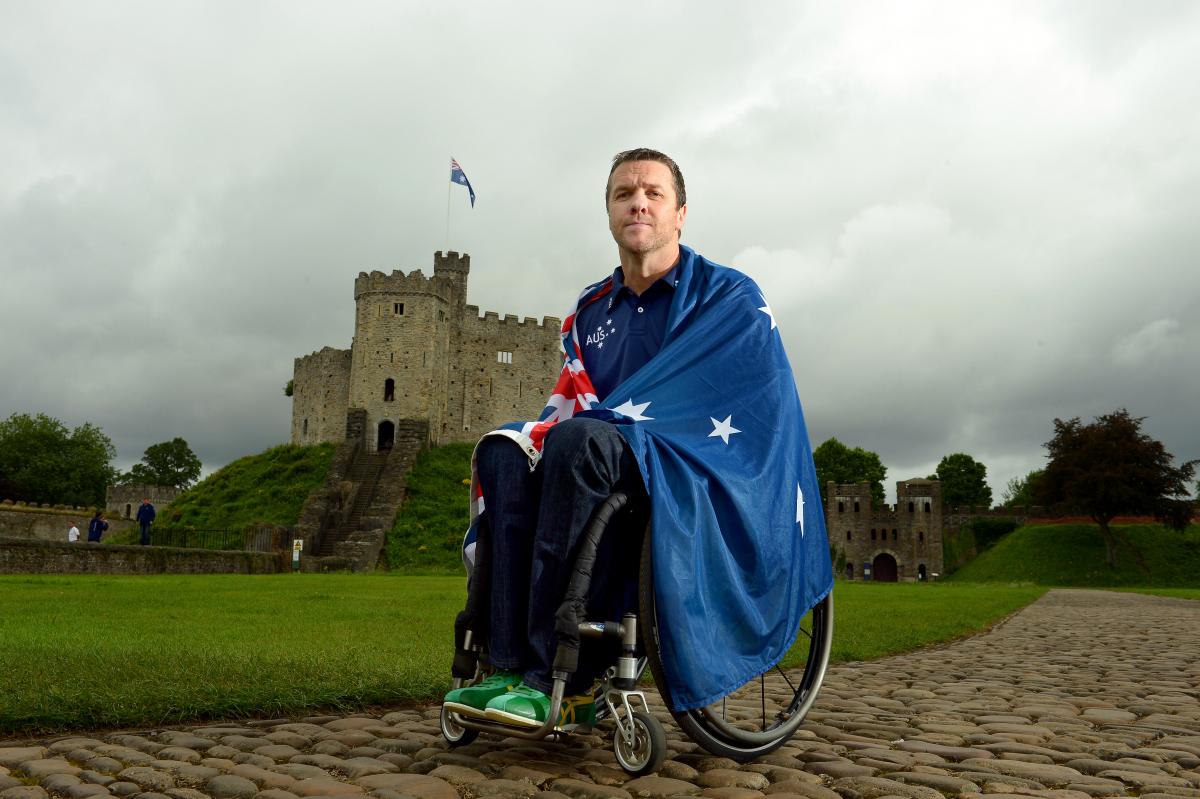 ⒸAustralian Paralympic Committee/Sport the Library
"But when you throw in a Paralympic Games it's different. When you add that in as a goal it makes it easier, especially at my age!"
The London 2012 Paralympic Games touched millions of people over the last two weeks but there's one competitor in London whose life has become entwined with the Games for over 20 years.
In Beijing 2008, Greg Smith won Paralympic silver as part of the Australian wheelchair rugby team, and called it a day. Retiring after a long and highly successful career across two Paralympic sports, Smith took up a role as national assistant team coach.
But it wasn't long before he felt the urge to get back on court.
"After Beijing 2008, I was still involved with the team, but I felt I hadn't given myself every opportunity in the sport," he said. "I'd only been playing for four years, so I left on a bit of a high and didn't give myself enough time to think about what it meant to retire."
Not surprisingly, the chance to participate in yet another Paralympic Games was a key factor in Smith's decision to return to the fold.
"London was a motivation, if I had decided to come back and play because I loved playing, then it would've probably been easy to say 'OK, I'll play for a couple of years then quit again.' But when you throw in a Paralympic Games it's different. When you add that in as a goal it makes it easier, especially at my age!"
In fact the 45-year-old has a history of coming out of retirement. Having made his Paralympic debut on the track at the 1992 Games in Barcelona, Smith went on to win three gold, two silver and two bronze medals across middle and long distance track events, before retiring from athletics in 2002.
Two years later, after the Paralympics in Athens, he was back in elite competition, this time as a team player in wheelchair rugby. Competing in his fourth Paralympic Games in Beijing 2008, Smith was part of the Australian team that lost out to the world number one ranked Americans in the final.
This time around the four-time world champions remain a key threat, but Smith believes the Australian team have every chance to upset the formbook.
"The Americans gave us a pretty convincing thumping in Beijing, but we were still competitive for half that game, and then we played them again in the final at the 2010 World Championships where we didn't have our best performance.
"We played them again eight or ten weeks ago and lost by one goal, so we have brought the margin down incredibly.
"So if we don't go away with gold, I think we will be disappointed within ourselves because in these last four years we have given ourselves every single opportunity to be playing for a gold medal. That has been our focus."
The four-time Paralympian and flag bearer for the Australian team at the Opening Ceremony has accumulated plenty of experience over the years. With over half the members of the Australian wheelchair rugby team participating in their first Paralympics, that expertise was invaluable for sure, both on and off the court, to get the Australian team once again to the finals.
But Smith is adamant that his role in the team is no different from any other.
"When you compete in a team sport you are accountable to everybody, so there is a fair bit more pressure in terms of team effort. We have 10 others in the team who, every time I go on court, are relying on me to do my job."
This time around, Smith admits he has had more time to consider life after the Games, or indeed if retirement is an option. And for now, he admits that this will be his swansong.
"At this stage there will be no more Games as an athlete. It's probably time to step back and say I've really enjoyed the experience. I can look back and say it has been great and I've taken two sports to the top level and been able to succeed at them.
More than most in London, Smith appreciates the role that sport can play for any aspiring Paralympian – skill and determination, allied to 20 years' experience could prove to be a potent mix.