Wheelchair Curling: A sport for all ages!
Some of the youngest team members who played at Beijing 2022 reveal what it is like to play the sport
18 Mar 2022
Imagen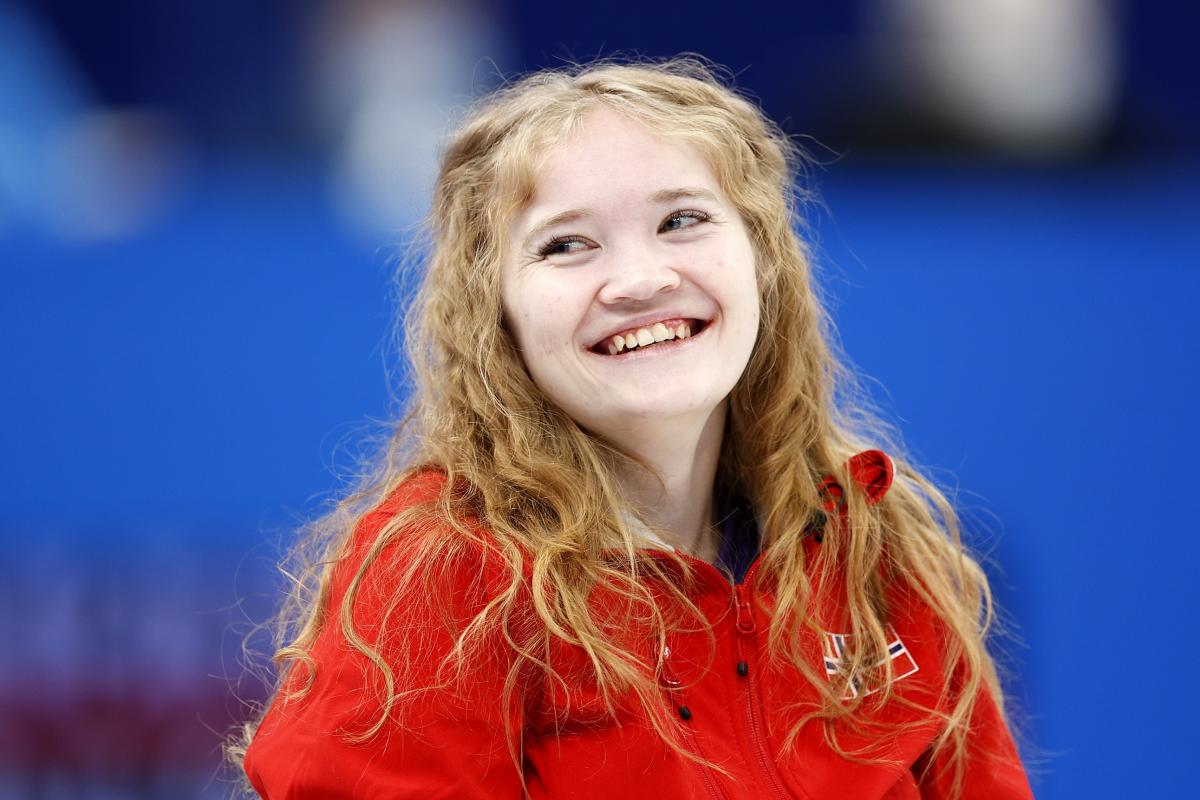 ⒸGetty Images
By OIS
At 29, British former wheelchair racer Meggan Dawson-Farrell was one of the youngest players in the Wheelchair Curling tournament at Beijing 2022. 
For her teammates, most of whom are in their 50s, she brings a different joy to the ice sheet.
"She's so fresh and so green," skip and teammate Hugh Nibloe said. "She's brought a lightheartedness in the game, a change of music in the locker room. It definitely adds to the team when you've got grumpy me and grumpy Gregor [Ewan] in the back end."
Nibloe believes there is a new generation coming through.
"That's why it's important to be here and do well and inspire them back home to give it a shot, because there's plenty of potential funding opportunity," he said.
Five of the wheelchair curlers in Beijing were in their 20s, including two 29-year-olds from eventual champions China. 
"I think people see curling as an older-person sport, but it shouldn't be," Dawson-Farrell said.
"I hope that being one of the younger ones in curling will hopefully inspire younger people to come into this sport and give it a try. Because age is just a number. You can give it a go at any age."
Ⓒ Getty Images

Dawson-Farrell, who competed in wheelchair racing at the 2014 Commonwealth Games, switched to curling in 2017 after a five-month recovery from an injury in Para Athletics.
"I love the team dynamics, being part of the team. With Para Athletics I was always on my own, and everything was all down to me. Whereas in a team sport, you can rely on people for certain things. You have good days and bad days, there's always that team there just for you."
At 23, Mia Sveberg was the youngest curler in the tournament. As alternate for Norway, she played twice at Beijing 2022, when they beat Switzerland and lost to Canada.  
She does not mind her teammates are twice her age and she enjoys learning from the old-timers:
"I'm old-age inside, so it's OK. It's fun to be the youngest as well. I have a lot of years playing going forward, and I can be better than I am now. It's a good start."
Sveberg took up the sport in 2020. "Curling is a special sport that is not too easy. My favourite is that I can play with everyone that's in a wheelchair, but also people who are standing. 
"It's almost the same game so it's really fun to have a sport you can play with everyone no matter (whether) you're disabled or not."
The 27-year-old Sergejs Djacenko does not feel a generation gap with his 40-something teammates. For him, their age and experience help with the pressures of representing their country, especially as Latvia made their Wheelchair Curling Paralympic debut.
"I'm younger and I can endure more. But psychologically it is harder for me to bounce back than physically," Djacenko said.
"We don't feel the age difference in the slightest. We always find a common language. Sometimes we don't find it, but that's normal."