1964-2020: A tour of the past and the future
Japanese athlete Katsumi Suzaki talks about the challenges of the Tokyo 1964 Paralympics, and how things are looking for 2020.
09 Nov 2014
Imagen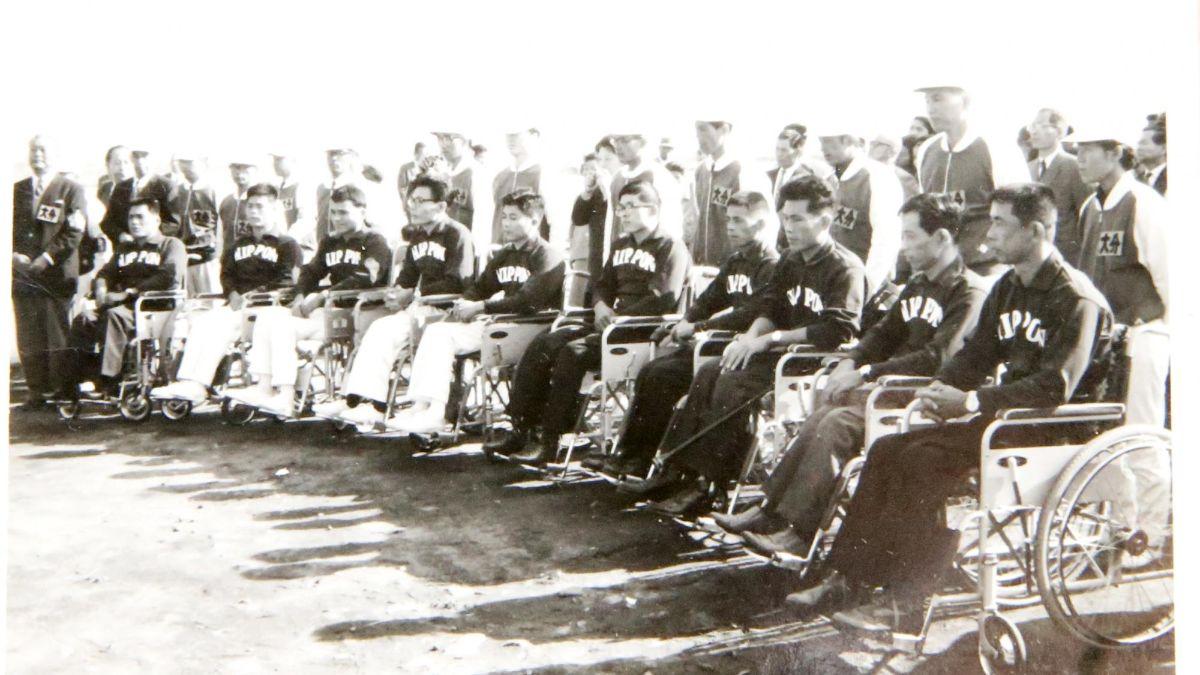 ⒸKatsumi Suzaki
By IPC
"I would like to see more and more people with disabilities take part in sport and experience for themselves the power of sport to act as a force for positive change.
At the age of 20, Katsumi Suzaki had a serious motorbike accident, incurring a severe spinal injury that left him paralysed from the waist down.
"I lost all hope for the future," he remembered, speaking on the 50th anniversary of the Tokyo 1964 Games.
"After my release from hospital I feared that without the daily help and care of my parents, I wouldn't be able to go on."
To compound the problem, at that time people with impairments were often looked down on in Japan. But Dr. Yutaka Nakamura, the doctor in charge of Suzaki's case at the Beppu National Hospital, urged Suzaki to take up sport, and within a few short months, Suzaki found himself competing at the Tokyo 1964 Paralympic Games.
"I was still physically quite weak, had no money to speak of, and wondered if my taking part in the Paralympic Games would be a burden on others."
Before it was known that he would be competing at the Games, he had to share a wheelchair with other patients. But with his participation in the Games confirmed, he was given his own wheelchair.
At Tokyo 1964, Suzaki took part in the 50m freestyle (swimming), wheelchair basketball, 60m wheelchair race and wheelchair slalom racing (athletics).
At the time, the Paralympics did not attract a large number of spectators from the general public. However, as this was an international competition, many Games-related officials and dignitaries attended the competitions.
The Athletes' Village was built on a large tract of land once used as the site for the military barracks known as the 'Washington Heights,' housing US military personnel during the Allied occupation of Japan.
"One room in the Athletes' Village housed four to six athletes," he said. "The shower and toilet were not built separately and were clearly not designed for use by people with disabilities."
Changes following the 1964 Paralympics
After competing in the 1964 Paralympic Games, Suzaki used all available opportunities to tell audiences that people with impairments were also able and willing to work and make a meaningful contribution to society.
"When I started working I received an income, and felt more and more that I wanted to get about on my own in my wheelchair."
One of the major challenges he faced to gain real independence was accessibility.
"I soon realised that most places were completely inaccessible to wheelchair users," he recalled.
"My thoughts turned to extolling the virtues of an urban environment in which people with disabilities could get around freely. Compared to those days, barrier-free facilities have come a long way."
As a result of Suzaki's appeals, employment opportunities increased and employers were given subsidies for hiring people with impairments. This was a major step in the process of integrating people with impairments into mainstream society.
"However, no matter how many improvements are made, I feel that if people with disabilities don't change their mind sets, then ultimately nothing will change."
Looking ahead to the 2020 Games
In 2020, Tokyo will become the first city to host the Paralympic Games for a second time. And Suzaki hopes the Games will be an opportunity to showcase the power of sport.
"I would like to see more and more people with disabilities take part in sport and experience for themselves the power of sport to act as a force for positive change.
"Paralympic athletes have a major influence on society. I very much hope that the Tokyo 2020 Paralympic Games inspire people with disabilities all over world to take up sports and challenge themselves."
Related Images