#50daystogo: Medals unveiled for IPC Swimming Euros
Stunning design reflects the mountainous landscape of Madeira, where the city of Funchal will play host to the competition between 30 April - 7 May.
11 Mar 2016
Imagen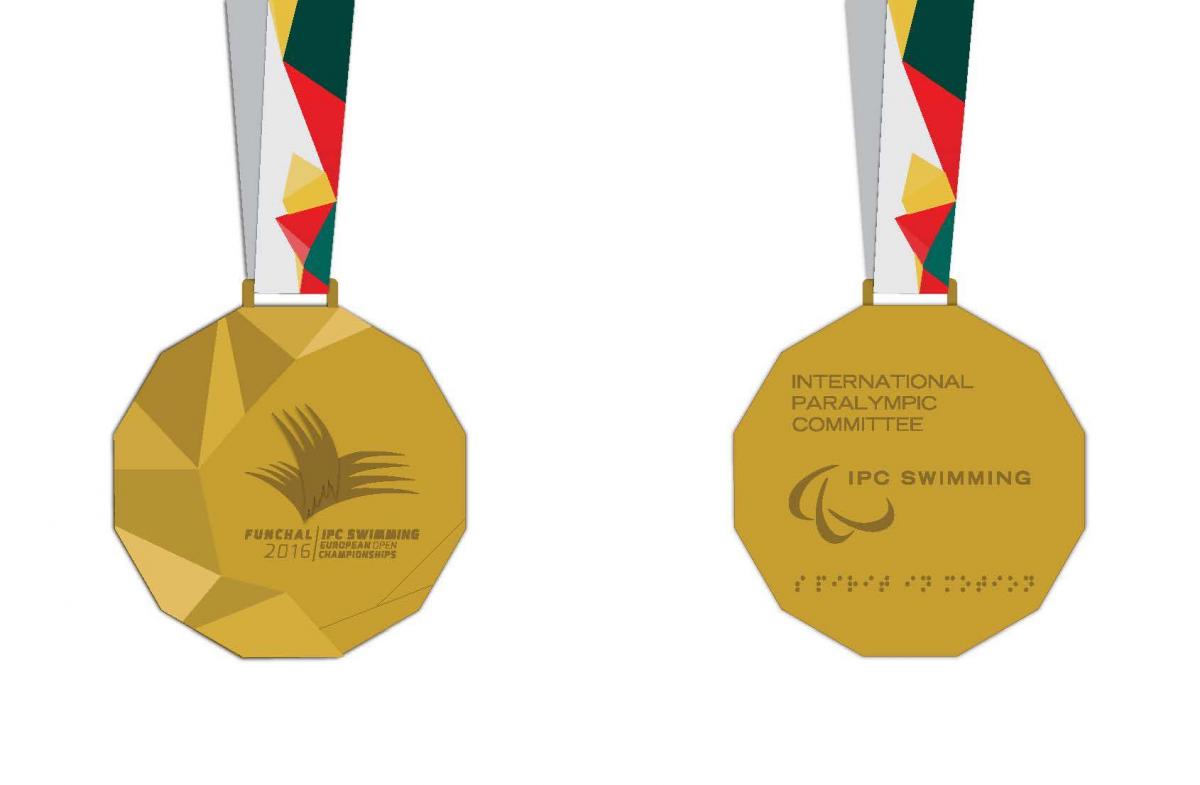 By IPC
Organisers of the 2016 IPC Swimming European Open Championships taking place in Funchal, Portugal, have released the medals design with 50 days to go until action gets underway on 30 April.
The beautifully conceived medals will be awarded in 152 events over seven days of competition at the Complexo Olimpico de Piscinas da Penteada, located on the island of Madeira.
The medals fit into the overall look of the event, in order to create harmony between all of the elements that will be part of the competition.
They feature shapes cut into the metal surface, which mirror Madeira's impressive landscape.
The designer Barbara Oliveira said: "The design comes from the geometrical and irregular shapes of Madeira's mountains, with deep valleys running to the extensive coast through the highest peaks and cliffs.
"Our concept for the medals reflects the modernity and tradition of Funchal; A concept, full of energy with a dynamic design."
The logo of the Championships is also printed onto the front of the medal and the lanyard carries the yellow, red and green colours that will characterise Funchal 2016.
The reverse of the medals carries the IPC Swimming logo, were 'IPC Swimming' is also printed in braille.
More than 450 swimmers from over 50 countries will compete at the 2016 Euros, which is also open to non-European countries to maximise qualification opportunities for the Rio 2016 Paralympic Games.
Tickets are free and can be downloaded at the event website, Funchal2016.com.