Athletics Euros to be Vital Stepping Stone to London
The 2012 IPC Athletics European Championships may be the last opportunity for athletes to meet before the London 2012 Paralympic Games.
25 Apr 2012
Imagen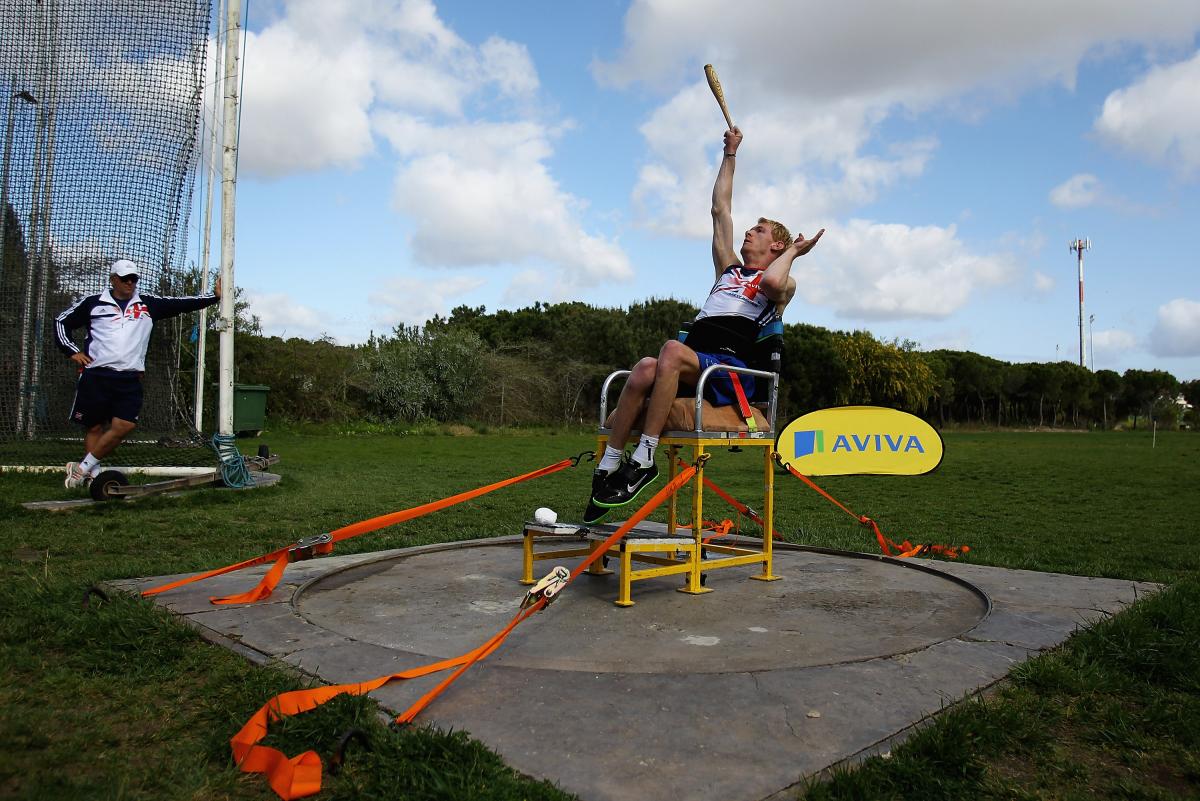 ⒸGetty Images
"We're fortunate to have a number of high quality competition opportunities across Europe."
Four-time Paralympian Stephen Miller believes that this year's IPC European Athletics Championships in Stadskanaal, Netherlands (24-28 June), will be the strongest it has ever been and a great test for the 20-strong Aviva Great Britain and Northern Ireland team ahead of this summer's Paralympic Games.
"For me it's an ideal time to compete in a high quality competition," says the experienced 31-year-old who has won three Paralympic gold medals in the F32 Club Throw to date.
"All the guys that will be in London will be there, so it's a good test to see where you are and how much work you need to do; I think it's going to be a really good, strong competition."
While Gateshead's Miller is one of the longest-serving members of the Aviva GB & NI team, 16-year-old Sally Brown, a 2011 World Championships T46 200m bronze-medallist, is one of the youngest and will also benefit hugely from the event.
"For young athletes, it's really important to get a feel for competing in Championships which is so different to anything else," explained Miller. "You're away from home and you're competing with more pressure, so for the guys targeting their first Paralympic Games it's a vital warm up."
The last edition of the IPC European Athletics Championships took place in Finland in 2005. On this occasion, no track wheelchair athletes have been selected onto the Aviva GB & NI team, as they, along with a select group of others, will compete at the US National Paralympic Championships in Indianapolis (29 June-1 July) where the competition is expected to at a more appropriate level for those particular event groups.
"We're fortunate to have a number of high quality competition opportunities across Europe and further afield over the next few months," says Aviva GB & NI Head Coach Peter Eriksson.
"While this event wasn't in everyone's plans, it provides the perfect platform to develop our athletes where we believe that's a priority, and in other cases fine tune their performances in events where they will be required to step up their game against their toughest rivals - and for many those athletes are in Europe - prior to London. It's also a good test for the younger athletes."
AVIVA GB & NI TEAM
Hollie Arnold: F46 Javelin
Graeme Ballard: T36 100m/200m
Paul Blake: T36 400m/800m
Sally Brown: T46 100m/200m
Libby Clegg: T12 100m/200m
Aled Davies: F42 Discus/Shot Putt
Derek Derenalagi: F57 Discus
Kyron Duke: F40 Javelin/Shot Putt
Thomas Green: F32 Club Throw
Katrina Hart: T37 100m/200m
Tracey Hinton: T11 100m/200m/400m
Bev Jones: F37 Discus/Shot Putt
Jenny McLoughlin: T37 100m/200m/400m
Stephen Miller: F32 Club Throw
Scott Moorhouse: F42 Javelin
Ben Rushgrove: T36 100m/200m
Sophia Warner: T35 100m/200m
Richard Whitehead: T42 100m/200m
Claire Williams: F12 Discus
Bethy Woodward: T37 200m/400m
Related Images