Australia hungry for first world title
Australia's Naz Erdem believes that his team have prepared in the best possible way ahead of the 2014 IWRF World Championships in Odense, Denmark.
31 Jul 2014
Imagen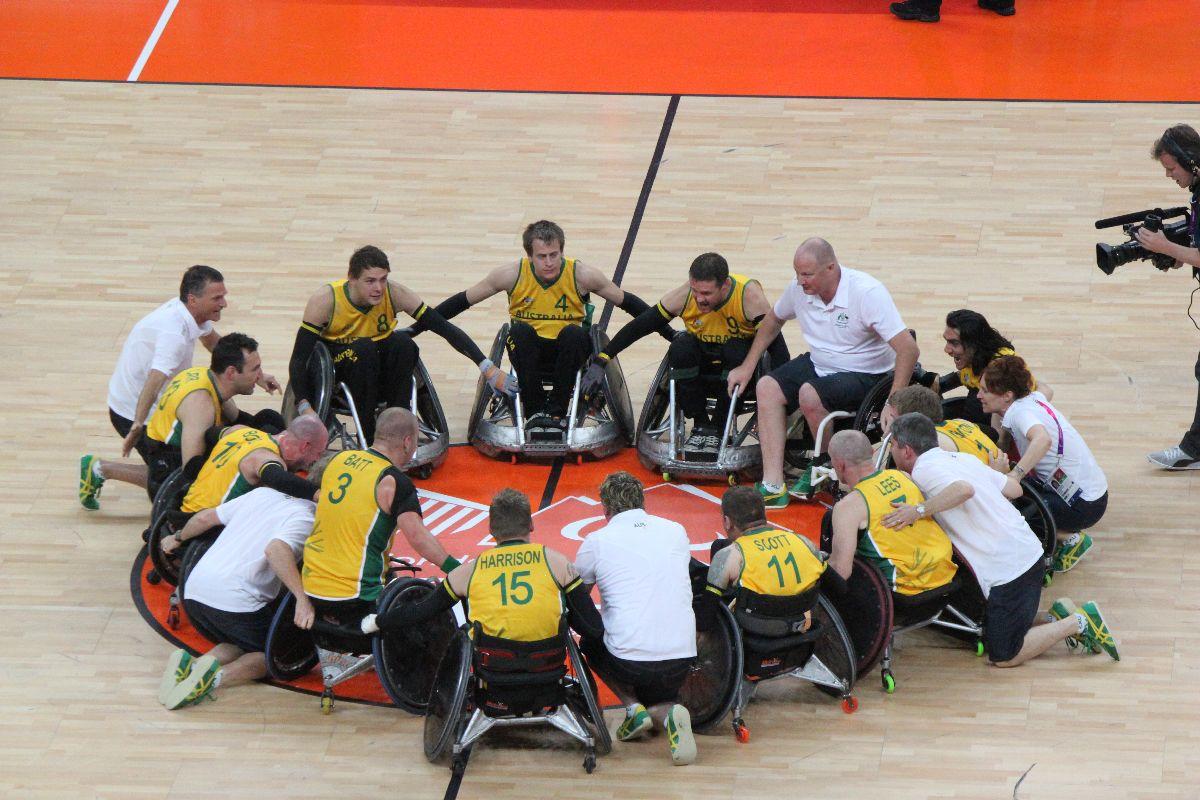 ⒸIPC Credit
By Beau Greenway | for the IPC
"Our confidence is quite high and the whole atmosphere around the team is really fantastic."
Australia will be out to win the only major trophy that has eluded them when they travel to compete for the 2014 IWRF World Championships in Odense, Denmark from 4-10 August.
The world's No.2 ranked side were runners up to the USA in 2010, and are desperate to go one better this year and achieve the team goal of becoming world No.1 once again.
The 2014 World Championship event will be the fifth for Australia's Naz Erdem – an experienced low point player who has been a leader around the team for many years, which has now seen him named as vice-captain.
Australia enters the tournament in excellent form with strong results in their two lead up events, and Erdem is confident of his team's chances in Denmark.
"Our preparation has been going well, we have had a few competitions in the last month or so including the Canada Cup where we finished first which was great for us," he said.
"We also just recently took two Australian teams over to the New Zealand nationals and both teams made it to the final and played each other."
"We haven't ever won one [a World Championships] so we have been working harder to get everything right and put ourselves in the best possible position."
This year's Canada Cup featured a world class field which included Canada, Japan, Great Britain, Denmark, Sweden and New Zealand, all of which will be competing for the same prize against Australia in Odense.
"The Canada Cup is a warm-up event for the World Championships and Paralympic Games and every team that played deserved to be there and we are going to see them all again in a couple of weeks time," Erdem said.
"It was great preparation for us to face off with those teams; we played really well and won quite comfortably in the end against Canada."
Beating such a world class field has no doubt given the Australians that extra boost they needed before the World Championships commences.
Erdem believes that they can now carry this momentum on and break their World Championships curse by adding it to their Paralympic crown.
He said: "Our confidence is quite high and the whole atmosphere around the team is really fantastic.
"We have a great bunch of guys working really well together and some new line-ups that we have been practicing that we haven't used in major competitions before which will be a first for us."
The USA, who will be looking to retain their world title, will deservedly start as favourites for the event.
They defeated Australia 57-45 four years ago, but Erdem believes things will be different this time around, with Australia hungry for revenge.
"A few years ago they (USA) were the team to beat all the time and they still are at the moment," Erdem said.
"We have got a new team and have played them a fair bit recently and had some great games against them. There is no fear or doubt as there used to be when we played them in the past. "
The Australians are grouped in the higher ranked pool in the tournament that includes Canada, Great Britain, the host nation, Finland and Belgium but have the expectation to win every match and qualify for the semi finals.
They will begin their title campaign on 5 August against Great Britain.
For more information, visit the official tournament website.
A live stream will be available via the IPC website.