Bill Chaffey: I will never give up
Five-time world triathlon champion vows to return after year out
16 Oct 2018
Imagen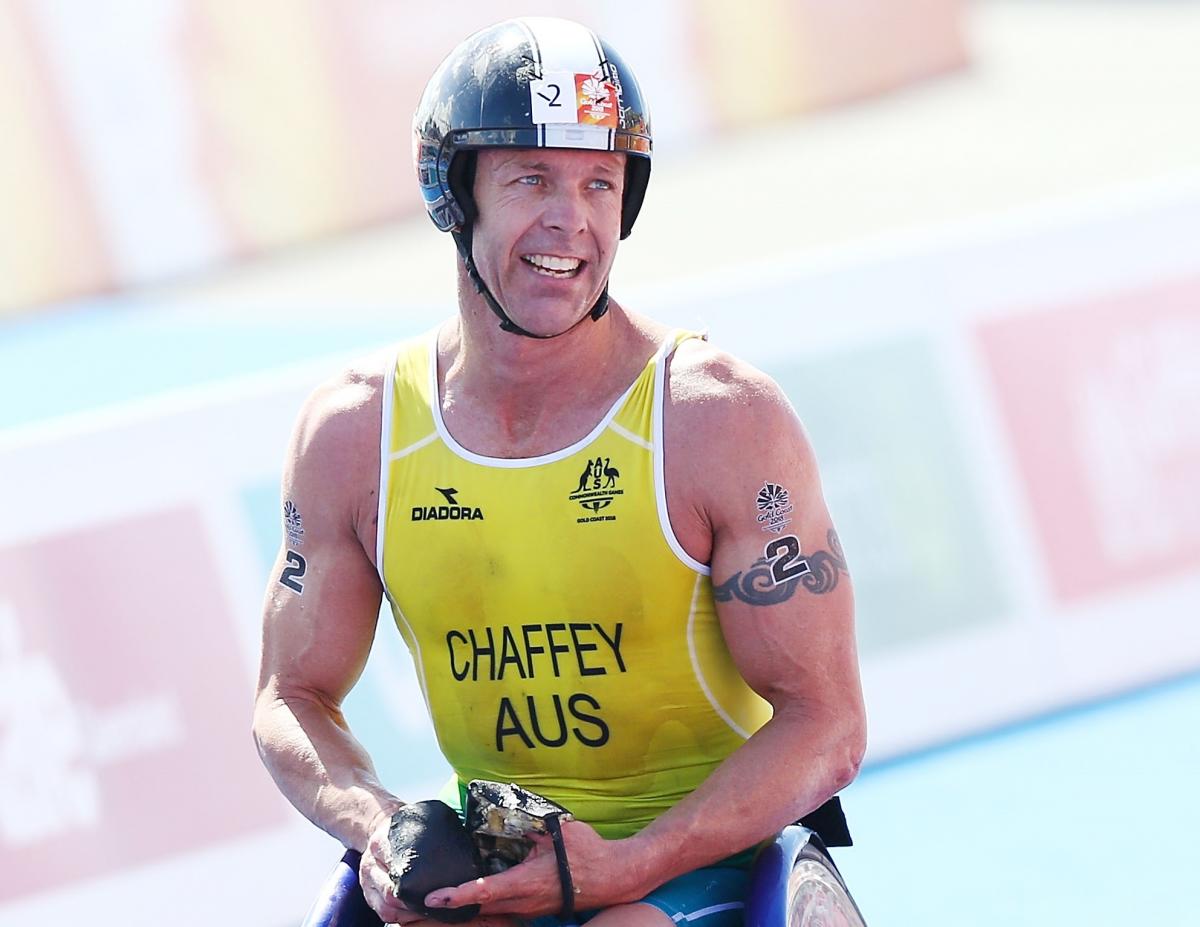 ⒸGetty Images
By Adam Bailey | For the IPC
"I will never give up training or racing while I can still move, but it's a break long overdue after 10 years of racing at the top level."
For as long as Australia's five-time world Para triathlon champion Bill Chaffey is able to move, he is determined to keep on competing.
And, while he might be taking a year away from the sport, he says he will return to the triathlon start line.
"In some ways it's hard to not be racing but so many things made the decision easier," explained the 43-year-old.
"I will never give up training or racing while I can still move, but it's a break long overdue after 10 years of racing at the top level."
Decade of dominance
During those 10 years, Chaffey has become one of the biggest names in the sport; winning five world titles, four continental championships, three Australian titles and a Commonwealth Games bronze medal.
It is an illustrious career he never imagined he would have after he was hit by a truck while training for the 2005 Australian Ironman Championships; breaking four vertebrae, both his elbows and fracturing his pelvis.
"I never set out to be known, make a difference, set any records, win titles or prove anything to anyone else," Chaffey said. "All I wanted was to see if I could keep being better than I already was. The more I achieved, the more I imagined and the hungrier I became to achieve more.
"The problem is, as I get older it's getting harder to get better as a part-time athlete and I think I've proved enough to myself to now concentrate more on my family and life outside sport," Chaffey added.
Just to fit in his training has taken a lot of hard work and dedication. Chaffey's daily routine included waking-up at 3am to train before work as he juggled a full-time job alongside his Para triathlon career.
Pushing the limit
This year's Commonwealth Games was one of the races that showed Chaffey's willingness to put everything on the line. The home favourite crashed whilst leading in the hand-cycle leg but fought back bravely to secure bronze.
"The Commonwealth Games triathlon was probably my favourite and most disappointing race of my career to date," Chaffey said. "Racing in Australia in front of my home crowd and supporters was thrilling, but also quite stressful. Unfortunately, I let the pressure beat me and I made a stupid mistake which cost me the race.
"It was always my intention to take a break post the Commonwealth Games, but I didn't want to finish on a crash," the five-time world champion added. "When I decided to compete in the World Championships (September's World Grand Final), while I vowed I'd still race as hard as ever, I made a conscious decision to make only one change in my usual race tactics and that was to 'not' throw caution to the wind.
"It made for a happier race. Even though I did finish sixth, it meant I could have my first and quite possibly my last World Championships at home on the Gold Coast in front of my family, friends and supporters," Chaffey added.
Future plans
Despite his break he is determined to be back competing again in the future.
"First, I'm going to get my shoulders fixed and I'm looking forward to relaxing a bit more and spending a lot more of my spare time following my family's interests," Chaffey said. "I'll still train and stay fit as I plan to keep racing for as long as I can still do it.
"I enjoy racing age group triathlons in Australia and I plan to return to that in 2020. I'd also like to keep my foot in the door for the national and continental championships, but, in order to do all this in the future, I need to take 12 months to recover physically and mentally.
"I get so much joy from being able to compete alongside able-bodied age group and elite athletes and I want to be able to do that for as long as possible," Chaffey added.