Bittersweet basketball bronze for Dutch women
The Netherlands rebound from heartbreaking loss to Germany by easing past Great Britain to secure bronze.
16 Sep 2016
Imagen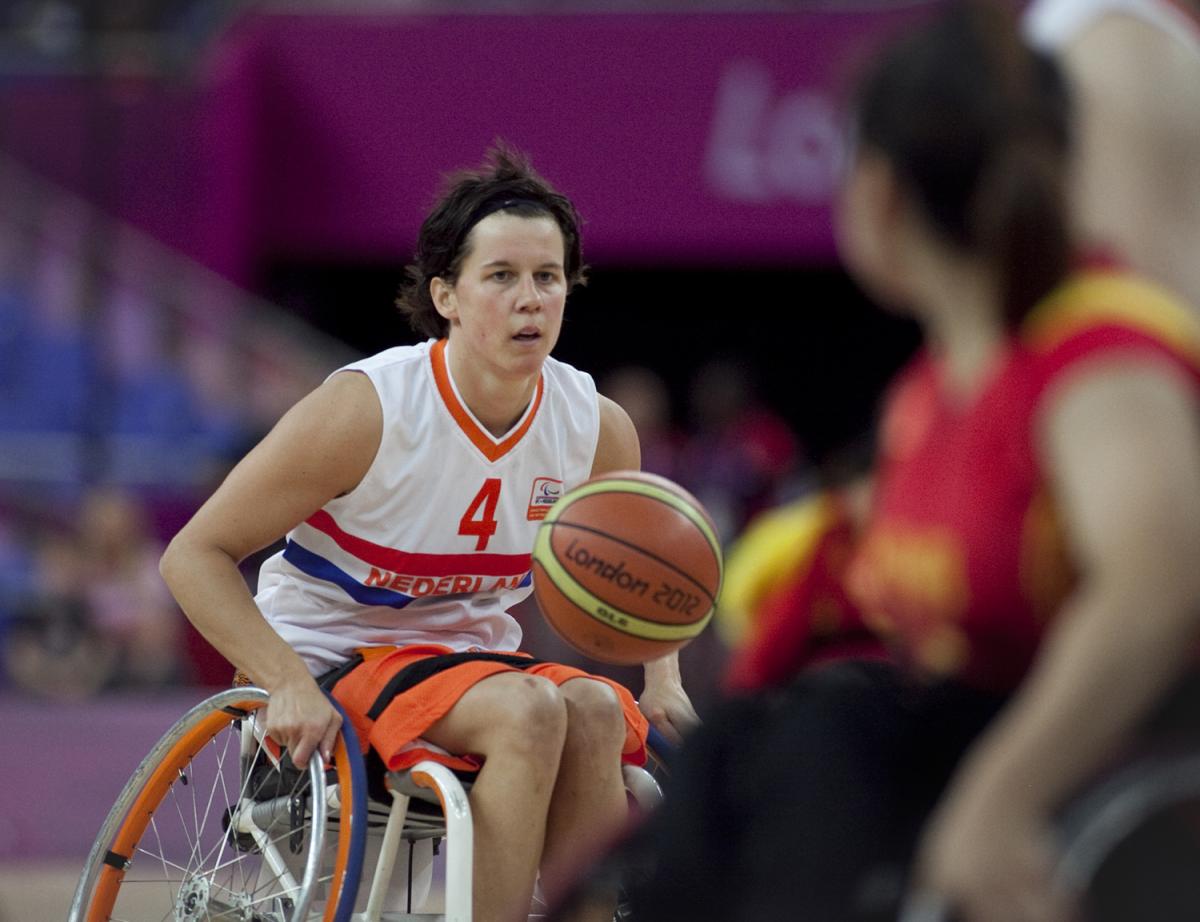 ⒸGetty Images
The Netherlands' Barbara van Bergen admitted her team did not want the bronze medal, again.
Teammate Mariska Beuer admitted it had been difficult to get motivated for the third-place play-off on Friday (16 September).
After losing to rival Germany for chance to win gold, the Dutch women's wheelchair basketball team took a bittersweet 76-34 third-place victory over Great Britain at the Rio Olympic Arena.
"At breakfast we all had [sad] faces. We still had to turn on our game face and keep looking forward to the GB game because we didn't want to go home empty-handed," Beuer said. "Still, we had to switch out our really bad mood because GB had nothing to lose and we did."
They clawed back from a poor first-half to come within four points of Germany in Thursday's semi-final. But a lot changed in the last 50 seconds – and the 55-45 loss brought the Netherlands back to where they were four years ago.
They consoled themselves with chocolate during a team meeting after that loss, and collected themselves for the third-place game.
A much more experienced and stronger bunch, the Netherlands' defence suffocated the British from the start to jump to a 17-4 lead.
Great Britain committed 23 total turnovers, opposed to the Netherlands' 11. Eight of Britain's turnovers came from the first quarter alone and they made their first shot nearly six minutes into the game.
The Netherlands built a 33-17 half-time cushion and never allowed Great Britain to get within 20 points of them.
Three Dutch players scored in double-digits: Beuer with 21 points, Inge Huitzing with 18 and Carinade Rooij adding 12. Great Britain was led by Helen Freeman with seven points.
"We know the British really well and have played against them a lot of times," team captain Van Bergen said. "We knew we could not underestimate them because they are in a flow. They have played really well.
"But we also know we can beat them and we showed we can play better basketball than yesterday."
Great Britain came from a different perspective. As a young team with only five of the 12 returning from London 2012, Great Britain saw their highest finish since Atlanta 1996.
"It is disappointing but this team has come so far in the last four years," said Great Britain's joint-captain Sophie Carrigill, who is making her fifth Games appearance. "I am so proud of us. Our goal was reaching a semi-final and we achieved that. Anything else was going to be bonus. There are tears but that is sport for you and they were better on the day."
Great Britain did not make it out of the quarterfinals at London 2012 and have been in the shadows of Germany and the Netherlands who swapped golds in 2015 and 2013.
Their potential was shown during the preliminary rounds at Rio 2016, where they defeated Germany 50-45.
"It has shocked a few people that we were a force to be reckoned with in Rio," Carrigill said. "People will be looking at us and be scared of us. Our programme back home is amazing and it will continue to be until Tokyo. So watch out, world. It gives us so much momentum."