Blind football develops in Nigeria
Sport taken to new heights in the country
19 Oct 2017
Imagen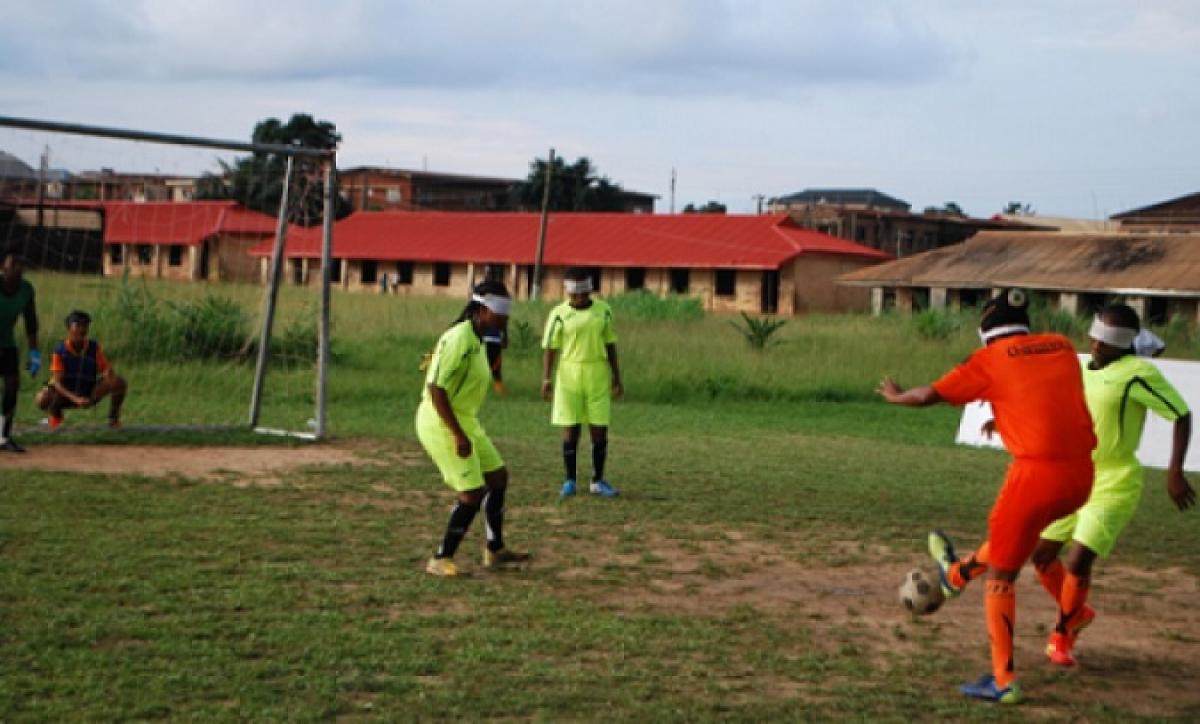 ⒸIBSA
By IBSA
"Blind football has given me an avenue to showcase my skills and determination."
Blind football is reaching new heights as the International Blind Sports Federation (IBSA) Football Committee continues to develop the sport worldwide by spreading the sport to the widest possible number of countries.
One of the main areas for development and growth in recent years is Africa, which has huge potential to become one of the strongest regions in the sport. IBSA has invested significant human and financial resources in several African countries in recent years, including Ghana, Botswana and Nigeria.
Nigeria
The Bina Foundation for People with Special Needs is a Non-Government Organisation committed to improving the life outcomes, personal development and social inclusion of people with special needs in the South East of Nigeria.
The first blind football club in the South East of Nigeria has been created in the city of Enugu.
The Bina Blind Football Club was established to socially include visually impaired people within their community and experience the benefits of practicing sports.
The newly-formed club has more than a hundred players to date. They come from seven South Eastern States: Anambra, Abia, Cross River States, Ebonyi, Delta, Enugu and Imo.
Women's blind football
The Foundation also believes in gender equality in sport, and has recently developed a female blind football programme, the first of its kind in Nigeria.
Thirty women took part in the first blind football training camp, which focused on introducing the concept of blind football under IBSA rules, and also included practical sessions.
"Blind football has given me an avenue to showcase my skills and determination," said Nancy Aneke, one of the training camp's participants. "I am now more disciplined because playing the game of football has given me a sense of teamwork and collaboration. Although I am blind, I am now recognised as a footballer."
Bina Foundation also intends to work with the government, Nigerian Football Federation and other sports organisations to achieve their long-term development plans.