India opens blind football academy
One of fastest growing sports for visually impaired athletes in the country
04 Oct 2017
Imagen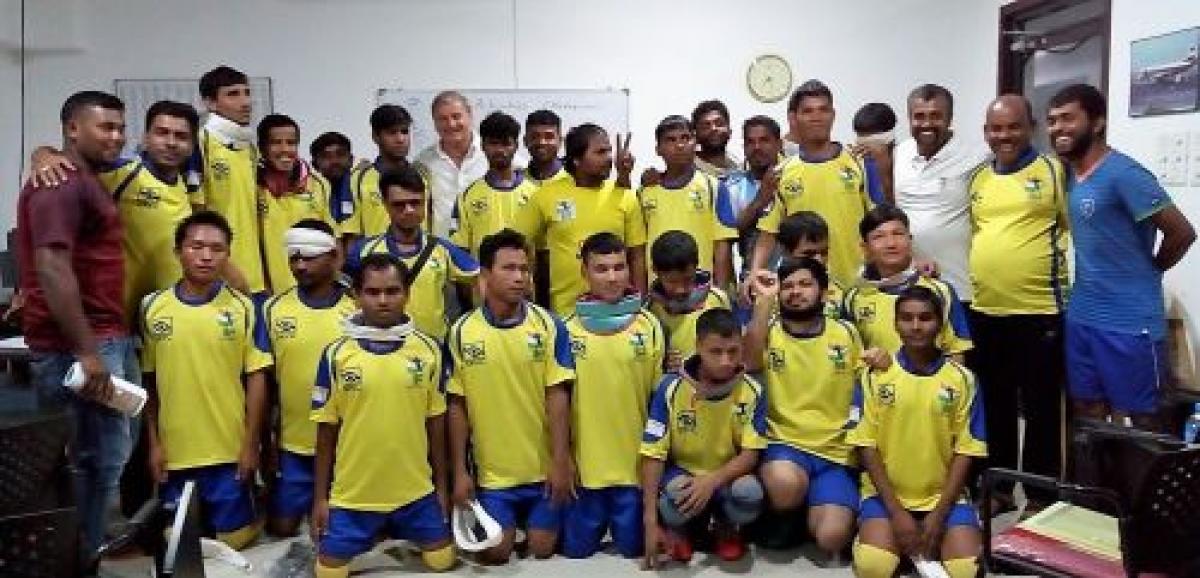 ⒸIBSA
By IBSA
India has opened its first blind football academy in Kochi with 40 attendants, including International Blind Sports Federation (IBSA) Football Committee Chairman Ulrich Pfisterer.
The inauguration on 15 September followed a training camp, laying the foundations for a wider development of the sport across the country.
Blind football is one of the fastest growing sports for visually impaired athletes in the country. It is run by the Society for Rehabilitation of the Visually Challenged (SRVC), a Kochi-based organisation under the auspices of the Indian Blind Sports Association.
India has already staged two national championships, with NIVH Dehradun winning the latest edition last May after beating SRVC Kerala 1-0 in the final.
In December 2016, Blind Football India hosted an international tri-nations tournament also featuring Malaysia and Laos.
India, which currently sits 23rd in the world rankings, finished sixth at the 2015 Asian Championships in Tokyo, Japan and is now preparing to compete at the 2017 Asian Championships in Kuala Lumpur, Malaysia, in December.