Brazil Claims Nearly Half of all Medals Available in Aquatics Centre
The South American nation won six golds in Swimming in Guadalajara on Tuesday.
16 Nov 2011
Imagen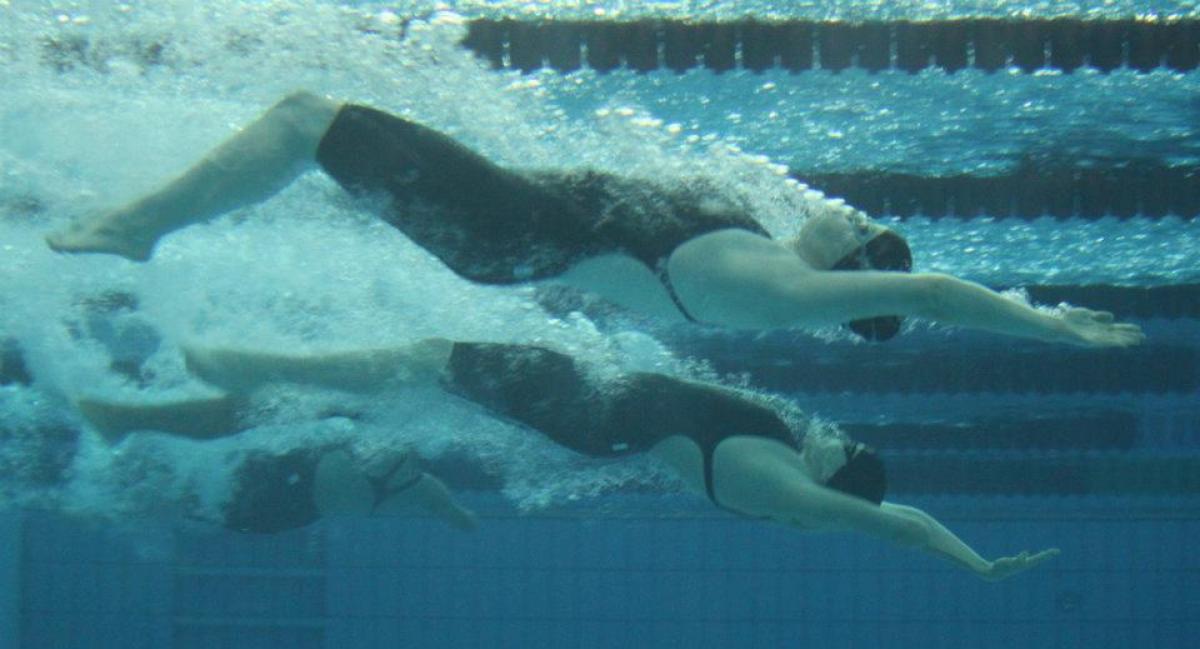 ⒸIPC
By IPC
Brazil underlined exactly why it is considered a para-swimming superpower on Tuesday (15 November) winning 16 of the 39 swimming medals available at the 2011 Parapan American Games.
Of the 13 medal events held in Guadalajara, Mexico on the third day of competition, Brazil claimed gold in six of them to take a strong lead at the top of the swimming medals table.
In the first race of the day however Brazil, through Adriano de Lima (33.54), had to settle for bronze as Cuba's Lorenzo Perez (31.44) secured his second gold of the Games with an Americas record in the men's 50m Freestyle S6. Colombia's Nelson Crispin (33.14) took silver.
For the third consecutive day, the Scotiabank Aquatics Centre was full of passionate Mexican fans and they were soon jumping for joy in the second race when Doramitzi Gonzalez (38.51) and Vianney Trejo (39.78) secured gold and silver in the women's 50m Freestyle S6 for the hosts. Bronze was won by USA's Michelle Fischer (41.61).
Brazil claimed the first of its gold medals when Caio Oliveira (4:53.83) destroyed the field and set a Games record in the men's 400m Freestyle S8 to pick up his second top spot of the Games. More than 30 seconds behind in silver medal position was Argentina's Lucas Poggi (5:25.09) whilst Oliveira's teammate Alexandre Fernandes (5:31.46) took bronze.
Daniel Giraldo Correa (1:12.79) picked up Colombia's solitary gold in the pool on day three with an Americas record in the men's Breaststroke SB12. He was well ahead of Brazil's Renato Silva (1:18.04) and Argentina's Ignacio Gonzalez (1:20.32) in silver and bronze respectively.
The women's Breaststroke SB12 was won in a new Games record time by Argentina's Anabel Moro (1:25.13) who finished ahead of Brazil's Matilde Alcazar Figueroa (1:31.69) and Venezuela's Belkys Mota (1:33.70).
World record holder Daniel Dias (35.12) of Brazil easily won the men's Butterfly S5, his second gold of the Games, ahead of his teammate Clodoaldo Silva (45.80). Bronze was picked up by Mexico's Juan Reyes (50.83).
Brazil's medal tally grew further in the women's Butterfly S5 thanks to Joana Silva (50.61) breaking the Games record to take gold. Silver and bronze went to Mexico's Sofia Olmos (56.49) and USA's Haley Beranbaum (56.95).
The next race saw a Brazilian one, two finish in the men's 50m Freestyle S9. Vanilton Filho (27.53) took top spot just ahead of Matheus Silva (28.17). Argentina's Juan Rosatti (28.60) secured the bronze.
Argentina's Daniela Gimenez (31.43) temporarily halted the Brazilian gold rush winning the women's 50m Freestyle S9 ahead of USA's Anna Johannes (31.92) and Brazil's Camile Cruz (33.37).
Normal service was soon resumed though with Andre Brasil (23.64) coming within a touch of breaking his own world record in the men's 50m Freestyle S9. Joining him on the podium was his teammate Phelipe Rodrigues (24.44) and Argentina's Bruno Lemaire (27.77).
The men's 50m Butterfly S6 was won in a new Americas record time by Cuba's Rafael Castillo (33.69) by more than a second. Trailing in his wake in silver was Colombia's Nelson Crispin (34.88) and Brazil's Jefferson Amaro (36.45) in bronze.
Mexico's Vianney Trejo (44.13) claimed her third gold of the Games in the women's 50m Butterfly S6. She blew away the field leaving USA's Casey Johnson (45.29) and Brazil's Maria Silva (45.32) in silver and bronze respectively.
Fittingly after such a superb day in the pool, Brazil's men (3:58.48) claimed victory in the 4x100m Freestyle Relay 34pts ahead of Mexico (4:28.55) and Argentina (4:31.01).
In total there are 85 medal events in seven days of swimming competition at the Parapan American Games involving 180 swimmers from 14 countries. On Wednesday (16 November) swimmers will contest 13 medal events.