Brazil's Leite ready to be a #ProudParalympian
Reigning sitting volleyball Parapan Am champion Renato Oliveira Leite will help promote a new initiative.
27 Aug 2016
Imagen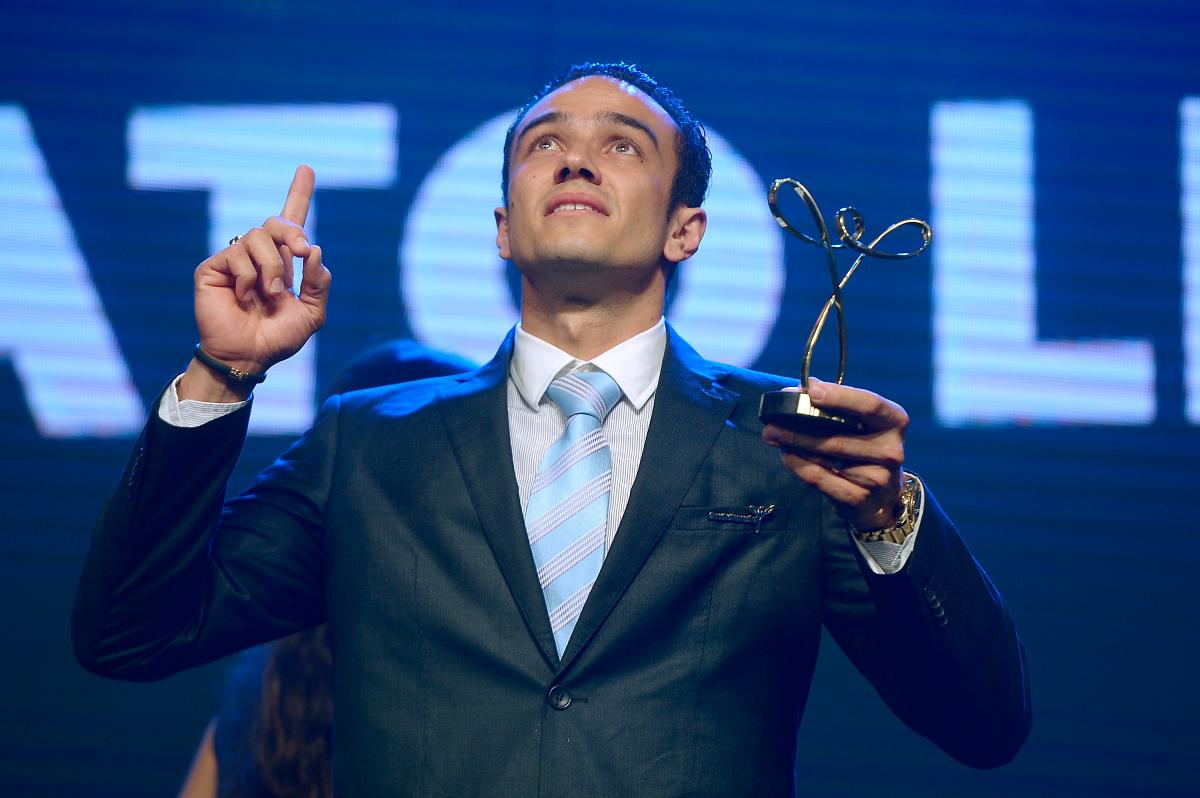 ⒸGetty
By Laura Godenzi | For the IPC
"It will show the world how proud we are to be Paralympic athletes,"
Brazil's sitting volleyball player Renato Oliveira Leite is ready to compete in his third Paralympic Games this September in Rio.
Together with his team he aims to step on the podium for the first time in history in front of his home crowd.
"I want to become a Paralympic medallist at Rio 2016. I feel very confident because we will have our family, friends and all the Brazilian fans on our side," Leite said.
But Leite has also another mission in Rio. The Brazilian is part of a team of athletes that will promote the re-launch of the Proud Paralympian programme both on and off site at the Rio 2016 Paralympic Games.
Proud Paralympian is the International Paralympic Committee's (IPC) athlete education programme that aims to help athletes be the best they can be on and off the field of play.
The programme is made for athletes, by athletes and aims to empower them by providing knowledge and resources that help them develop during and after their sporting career.
"It is a sensational programme. I am sure we will have many athletes interacting with and sticking to the #ProudParalympian campaign. It will show the world how proud we are to be Paralympic athletes," Leite said.
Proud Paralympian has three main areas - Know it! Live it! Share it! - which cover lots of topics such as anti-doping, knowing and sharing the Paralympic values and career planning.
During Rio 2016 all athletes will be able to visit the Proud Paralympian space in the Athlete Dining Hall where there will be games, activities and free giveaways led by four Paralympians, including Leite. They will also be able to vote in the IPC Athletes' Council Elections.
"I will contribute to the programme by answering questions from the athletes and promoting the importance of the Proud Paralympian programme. The athletes need to know which resources are available and how they can contribute to the Paralympic Movement," Leite said.
Leite first found out about Proud Paralympian when he was competing at the Toronto 2015 Parapan American Games, where Brazil won the title. Shortly after that, he was identified by the Brazilian Paralympic Committee and was trained to be an athlete leader for them and Proud Paralympian at events.
"I always showed interest in the Paralympic Movement because in my opinion it is transformative and inspiring. I really want to help and spread this spirit."
The triple Parapan American champion is living the Paralympic values to the fullest, also outside of the sitting volleyball field. Leite is an international business consultant at a bank and the sporting director of an association, which develops social work through Paralympic sports.
"I experience the Paralympic values all the time in all the different sectors of my life. I want to inspire people everywhere I step whilst having the courage to face any diversity. I am determined to overcome everything that I encounter," he said.
Leite can benefit a lot from Para sports while facing different challenges. "My inspiration comes from the will to win and to give my best on the sitting volleyball field as well as in every other activity I aim to do," he said.
"Today my three-year old son Henri inspires me a lot. I want to pass the Paralympic values on to him."
Ahead of the official relaunch at Rio 2016 take a look at the video, visit the Proud Paralympian pages of Paralympic.org and find out more about the IPC Athletes' Council.
You can start by checking out the candidate profiles for the Athletes' Council elections and who you might like to vote for.
You can also follow Proud Paralympian on Facebook, Twitter and Instagram and change your profile picture to show that you are a #ProudParalympian.
And do not forget to visit the Proud Paralympian area in the Athlete Dining Hall at Rio 2016 where you can find out more. There will be giveaways, interesting activities and lots of ways to tell the world that you are proud to be a Paralympian.