Brazil's Paralympic Centre makes good progress
Parties visited the construction site of a dedicated facility for para-sport which aims to be a major part of the legacy of Rio 2016.
10 Sep 2014
Imagen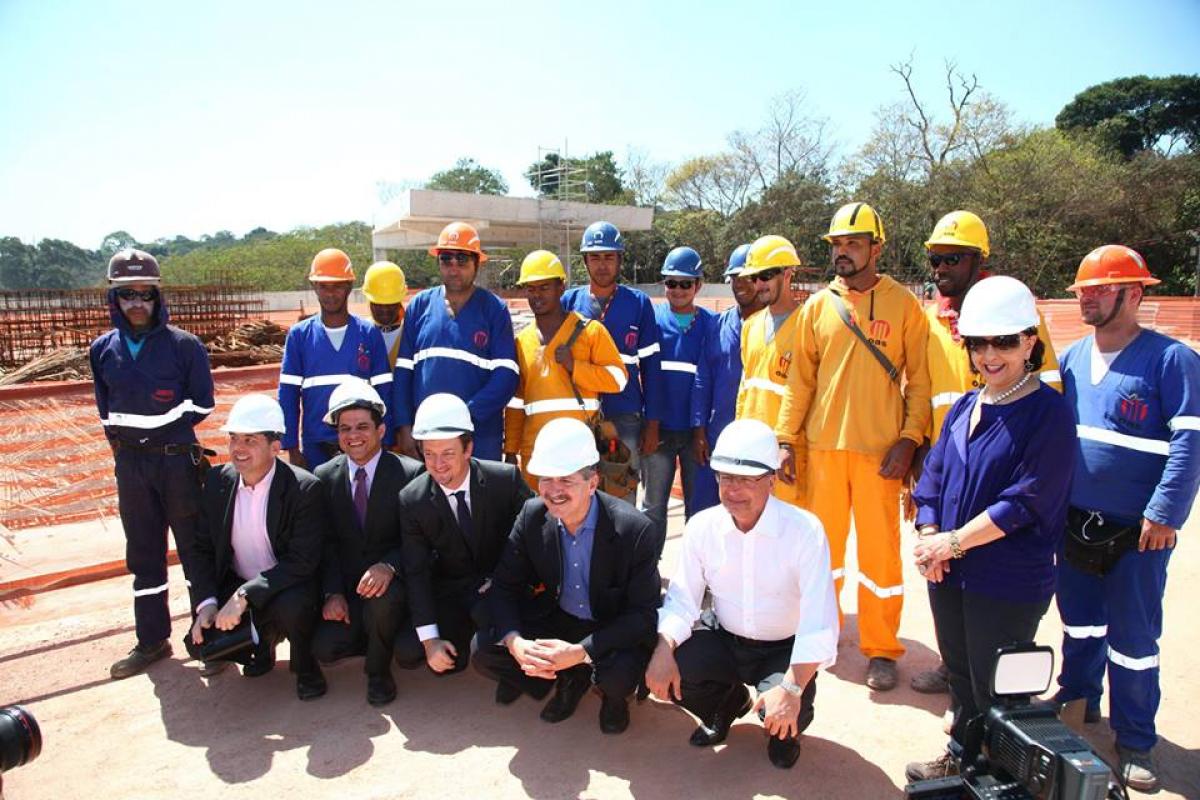 ⒸBrazilian Paralympic Committee
By Brazilian Paralympic Committee
"Our goal is for this facility to be as well recognised as the facilities in the Ukraine and China,"
Athletes, dignitaries and officials from the Sao Paulo state government and Brazilian Paralympic Committee visited the Brazilian Paralympic Centre on Tuesday (9 September) to assess progress with its construction.
The building in Parque Estuadual Fontes do Ipiranga will serve as the main centre of excellence in Brazil and Latin America and will be one of the best in the world, housing facilities for 15 para-sports. Built by the federal government and the São Paulo state government, in partnership with the Brazilian Paralympic Committee, the Centre is modelled on the concept of countries with a strong record in adapted sports, such as Ukraine, China and South Korea. The center will be completed in 2015.
With just two years to go until Rio 2016, the site was inspected by the Minister of Sport, Aldo Rebelo, from the São Paulo State Secretary for the Rights of People with Disabilities, Linamara Rizzo Battistella, a state government representative, the President of the Brazilian Paralympic Committee and Vise President of the International Paralympic Committee (IPC), Andrew Parsons, National Secretary of High Performance Sports, Ricardo Leyser and Team São Paulo athletes.
"Our goal is for this facility to be as well recognised as the facilities in the Ukraine and China," Parsons said. "There is no ranking that measures quality. But we want top level facilities and to make top level use of our facilities. We want to be able to apply science and sports medicine. The Brazilian Paralympic Committee has been investing in these items for quite some time and will now finally have its own home, our very own centre."
In addition to serving as a legacy for Paralympic sport, the centre will be important for people with impairments, who will benefit from research in various scientific and technological areas and will boast a space for the rehabilitation of various impairments. The facility will also be a place where children and young people can begin to practice various sports that will be developed there. The training centre is set in the environmental preservation area of Ipiranga Park; its architecture has been designed to blend in with the vegetation and geography of the region, while preserving the native vegetation.
Fast facts
• Start of construction: December 2013
• Expected completion of construction: 2015
• Total investment: BRL 264,700,000.00 (construction) + BRL 24,000,000.00 (equipment)
• Federal government funding: BRL 145,000,000.00 (construction) + BRL 20,000,000.00 (equipment and sporting goods)
• State government funding: BRL 119,700,000.00 (construction) + BRL 4,000,000.00 (equipment)
• Number of workers in August 2014: approximately 1,350