Brazil's Tenorio gears up for last Paralympic hurrah
The four-time Paralympic judoka champion hopes to show he is still in good form at Toronto 2015.
11 Aug 2015
Imagen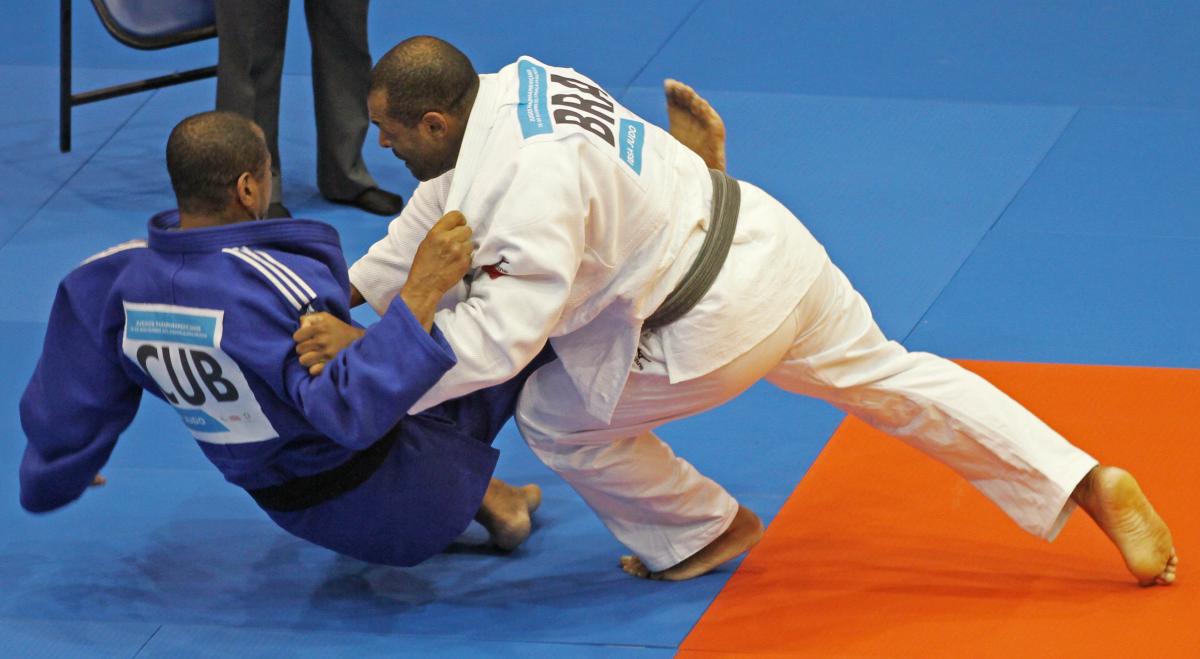 ⒸFotocom.net/CPB
By Nico Goda | For the IPC
"Rio 2016 will be my last Paralympic Games, but I will not stop competing in judo."
At 44 years old, Brazilian judoka Antonio Tenorio is looking forward to closing his Paralympic Games career in his home country at Rio 2016. Although he knows the stiff competition lying ahead, Tenorio is not selling himself short.
He will compete in the Toronto 2015 Parapan American Games (7-15 August), with judo competitions beginning Wednesday (12 August). There, he hopes to return to the same form that won him five Paralympic medals in three weight classes.
"My expectation for Toronto 2015 is to be on the podium with the best athletes," Tenorio said. "The challenge is to overcome the last results that let me out of the podium during [this] year. [As for my] toughest opponents, all opponents are difficult, all seek the same result, the highest place on the podium."
Tenorio lost vision in his left eye at age 13, and six years later, he lost it in his right eye. His father got him into judo, and he has been building his legacy since. His Paralympic gold-medal streak halted in London 2012, when he took bronze.
After competing in the men's under 100kg weight class in his last three Paralympic Games, Tenorio decided to move back to under 90 kg this year. He is expected to face strong competition at Toronto 2015 in USA's 2014 World Champion Dartanyon Crockett
Tenorio had already received an invitation from the Brazilian Paralympic Committee to compete for Brazil at Rio 2016. With Toronto 2015 serving as a qualifier for the Paralympics, Tenorio's opponents will be extra motivated to knock him off the podium.
He has not had a lot of competitions this year, which is why the Parapan American Games will especially help him refine his techniques and get more fights under his belt.
In Brazil, he said there are only two competitions: the Judo International Grand Prix in the first half of the year and another in the second half.
He participated in the 2015 International Blind Sports Federation Judo World Championships back in May in Seoul, South Korea, but did not perform well.
"I won the first fight," he said. "The second fight, I got injured and lost, being unable to remain competing."
Without a lot of competitions, Tenorio has been honing on his physical and technical trainings, as well as strategic fights to prepare for Toronto 2015 and ultimately Rio 2016, which he called "a glorious time to compete in my country."
While he looks forward to closing his Paralympic chapter at home, he will not be away from the judo scene.
"Rio 2016 will be my last Paralympic Games, but I will not stop competing in judo," Tenorio said.