Browne aims to knock Peacock off pedestal in Lyon
"I want to shut him up and knock him off when it counts," Browne says after Peacock tweet
12 Jun 2013
Imagen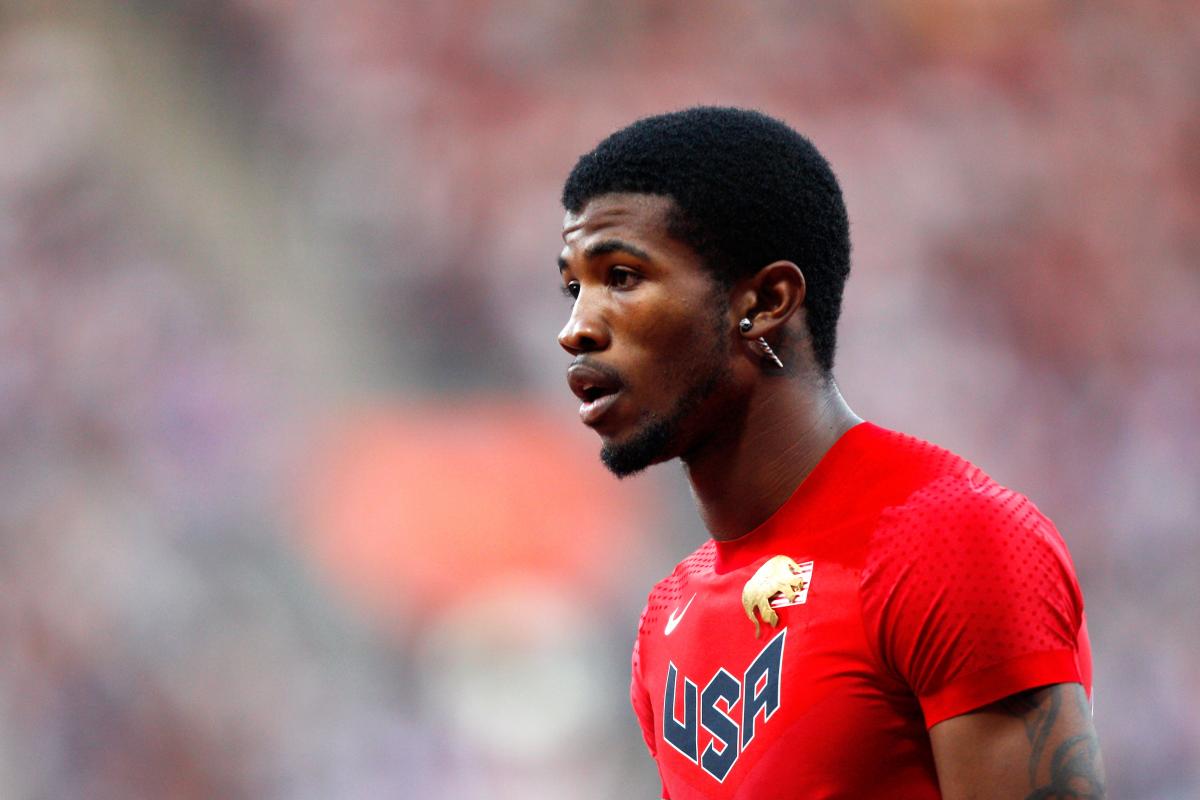 ⒸGetty Images
"I'm not going to lie to you, I'm kind of tired of him winning and I'm tired of his mouth. I want to shut him up and knock him off when it counts, just like he said in his tweet."
USA's 100m T44 Paralympic silver medallist Richard Browne hit back at Jonnie Peacock after the British Paralympic champion and world-record holder appeared to dismiss his 100m world-record equalling performance from last weekend's Star Athletics Sprint Meet in Florida, USA.
On Monday (10 June) 20-year-old Peacock responded to Browne's race of 10.85 seconds by tweeting: "do it when it counts and from the front then maybe I'll take notice……. ;)."
His tweet was later followed by a congratulatory message to Browne, appearing to be a direct reference to the two's race at London 2012 where Peacock led from the front to win Paralympic gold leaving Browne to settle for silver.
Speaking to Paralympic.org, Browne responded to Peacock's tweet by laying down the gauntlet to him ahead of July's IPC Athletics World Championships in Lyon, France.
"Jonnie is the rival, he's the icon," said Browne. "He's at the top of the game right now but I want to knock him off."
"I'm not going to lie to you, I'm kind of tired of him winning and I'm tired of his mouth. I want to shut him up and knock him off when it counts, just like he said in his tweet."
Despite numerous previous meetings, Browne has yet to beat Peacock over 100m. However, after unofficially equalling Peacock's world record at a non IPC Athletics sanctioned event, the American believes the Brit has to now stand up and take serious notice.
Browne said: "I respect Jonnie as a competitor. I've raced him a few times and he's beaten me every single time. He's correct when he says I have to beat him when it counts and that's at the Worlds in Lyon.
"He feels like he's on top of the world right now and I respect him for that. However, I hope he takes notice of the time because it wouldn't be smart for him not to. The time is a legal time, regardless of whether it's official of not.
"After the time I put up he has no choice but to respect the time and me as a competitor."
Browne broke onto the world scene at London 2012 when he claimed 100m silver behind Peacock. Although his podium finish was a surprise to many, for Browne it was expected.
"I was not surprised by what I achieved in London," explained Browne. "I kind of went under the radar.
"I had a really good season leading up to the Paralympics with my times continuing to drop. At London people were looking at Blake [Leeper], Oscar [Pistorius] and Jerome [Singleton] to challenge Jonnie, not me.
"It felt good to knock them off their pedestal though. It would be even better to knock Jonnie off his pedestal too in Lyon.
"I haven't beaten him yet though. I don't feel 100 per cent fit yet, but by Lyon I'll definitely be 100 per cent.
"It's me versus him.
"It will be the race."
Despite his clear self-confidence in his abilities, Browne said he did not expect to equal Peacock's world record, especially after two months out with injury. "It was a huge surprise. It also gave me a lot of confidence that the knee will hold up and that I'll be able to run well again at the Nationals and at the Worlds," said Browne.
"I was in complete and utter shock as there were two Browne's in the race and when they called out the times and said Browne 10.85 and Browne 11.06, I figured it was me who ran the 11.06 just outside my personal best.
"Only when it came up on the board did I realise. The wind was a little higher than I would like it to be with the 1.7, but it was legal but unofficial time," he added.
Browne is one of more than 120 athletes this weekend who will compete for a berth on the US team that will compete at the 2013 IPC Athletics World Championships in Lyon, France which will take place between 19 and 28 July.
Lyon will be the biggest gathering of international athletes since London 2012, with 1,300 athletes from 90 countries expected to compete.
For further information, please visit the official website for the 2013 IPC Athletics World Championships.
Related Images