Cashmore, Vladykina dead heat as Russia win seven European titles at Eindhoven 2014
Great Britain's Claire Cashmore and Russia's Oleysa Vladykina both won women's breaststroke gold, touching in at the same time to both take gold as three world records were also broken at the 2014 IPC Swimming European Championships.
07 Aug 2014
Imagen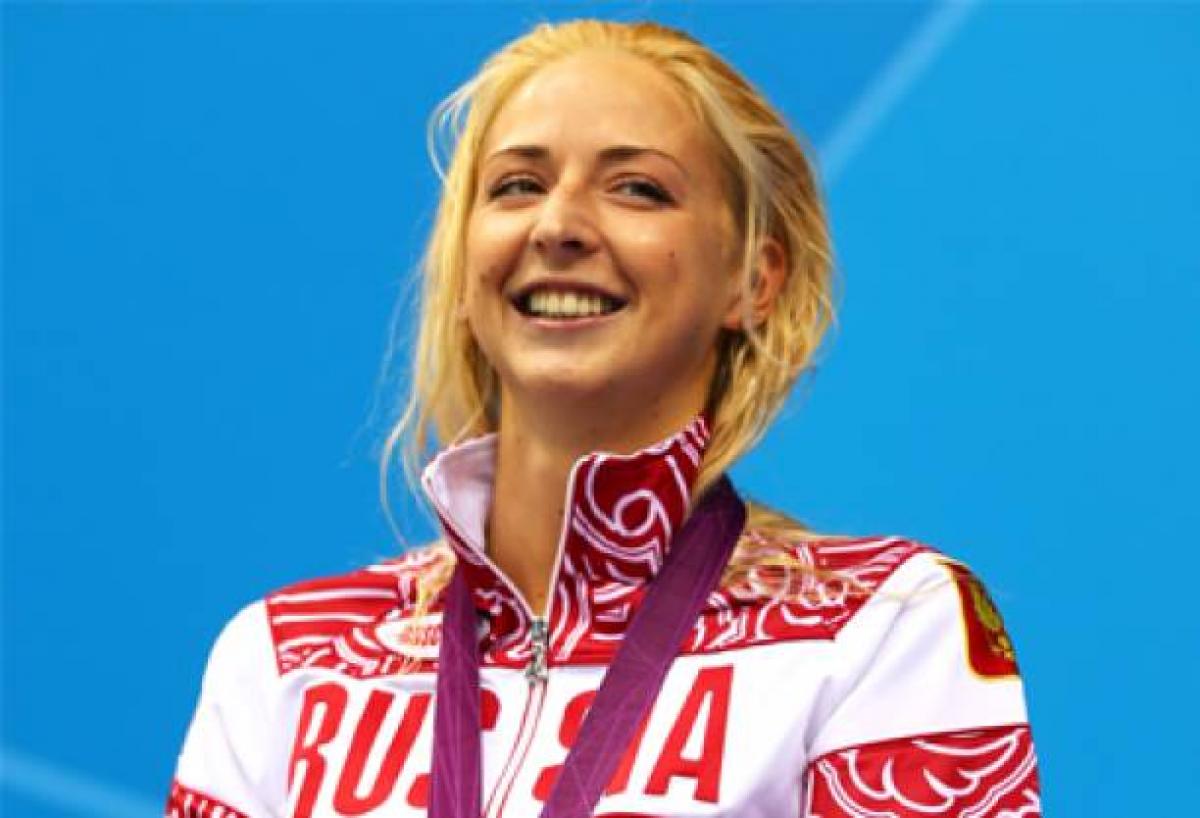 ⒸGetty Images
By IPC
Amongst an electric atmosphere at the 2014 IPC Swimming European Championships in Eindhoven, the Netherlands, Russia's Olesya Vladykina and Great Britain's Claire Cashmore finished in a dead heat to claim joint gold in the 100m breaststroke SB8 on Thursday (7 August).
Vladykina, the world and Paralympic champion, led on the turn with Cashmore over one second behind. But Cashmore had an incredible last 50m in the Pieter van den Hoogenband Stadium to reel the Russian back in and improve on her 2011 Euros silver. Both women finished in 1:20.93.
Cashmore has now matched the performance of Vladykina, having finished second at London 2012 and the 2013 Worlds.
"I really wish I was just that one tiny little bit faster!" said Cashmore who embraced her rival after the race.
Vladykina was one of seven golds for Russia during the evening session.
Dmitrii Kokarev (2:07.63) set his third world record of the week in the men's 100m backstroke S2 with Ukraine's Serhii Palarmarchuk (2:08.11) coming back in the last 25m to push him all the way. Greece's Aristeidis Makrodimitris (2:14.27) completed the podium.
In the men's 50m freestyle S11 Alexander Chekurov (26.77) won his first gold of the meet. The Ukrainian duo of Viktor Smrynov (27.30) and Oleksandr Mashchenko (27.41) won silver and bronze respectively.
An ecstatic five-time world champion Darya 'Dasha' Stukalova (27.42), collected her second Eindhoven win in the women's 50m freestyle S12. Great Britain's Hannah Russell (27.51) won silver with Oxana Savchenko (27.58) winning another medal for Russia in bronze.
Dmitry Bartasinskiy (4:06.14) dominated the men's 400m S10 race to win in a new European record time. British swimmer Robert Welbourn (4:12.96) eased to silver ahead of Poland's Patryk Karlinski (4:18.22).
Bartasinskiy said "I think could swim faster. It's a really hard distance. All that counts is that I won gold."
In the men's 100m backstroke S7, Andriy Gladkov (1:10.13), 17, won his second European title and said simply after the race: "The best of the best."
Yevheniy Bohoydayko (1:12.85) and Marian Kvasnytsia (1:13.94) added two more medals to the Ukrainian medal haul.
Anna Krivshina (27.77) won Russia's last title of the night in the women's 50m freestyle S13. Poland's Joanna Mendak (27.91) and Germany's Elena Krawzow (28.65) completed the top three.
Three world and two European records fell during a thrilling session with British swimmers claiming two of them.
Eleanor Simmonds (3:04.07) set a new women's 200m individual SM6 world record, comfortably beating Ukraine's Yelyzaveta Mereshko (3:09.00). Russia's Anastasia Diodorova (3:20.49) collected her third bronze medal.
"I'm just so shocked to be honest," Simmonds said. "I thought I was dead yesterday after my two PBs and I was pushed all the way."
Sascha Kindred (2:40.82) showed he improves with age with a new European record in the men's equivalent and then explained how he maintains his motivation.
"I live swimming and eat swimming. I love what I do and I'm always trying to improve myself and learn new things in the sport," said Kindred.
Ukraine's Iaroslav Semenenko (2:58.25) finished second as Israel's Yoav Valinsky (3:01.76) came back from fifth place to claim bronze.
Germany's Kirsten Bruhn (1:23.05) sealed an impressive seventh title in the women's 100m backstroke S7 at her third successive European Championships.
"It's unbelievable, I was so nervous, so it's incredible," the six-time world champion said. "Maybe when you are getting older, you can't cope with these emotions, and it's really horrible and I am so happy."
Great Britain's Susannah Rodgers (1:30.24) in silver and Norway's Mina Klausen (1:32.74) in bronze could do little about Bruhn's charge.
France's reigning Paralympic, world and European champion Elodie Lorandi (4:38.76) won her first gold of the competition in her favoured 400m freestyle S10.
"This is my race and it belongs to me and I want to keep it that way," Lorandi said.
Poland's Oliwia Jablonska (4:44.04) chased down eventual bronze medallist Alice Tai (4:47.52) of Great Britain.
It also turned out to be another record breaking night for the Ukrainians.
Hennadii Boiko (2:28.27) shaved four seconds off the S1 world record in the men's 100m backstroke S2 to break it for the second time in one day, having brought it down in the heats.
Shortly after Ganna Ielisavetska (2:16.31) broke the women's record in the same event. Her compatriot Iryna Sotska (2:21.11) followed her onto the podium with Norway's Ingrid Thurmen (2:27.94) in third.
Their compatriot Maksym Veraksa (23.53) won his first gold of the Euros in the men's 50m freestyle S12. Azerbaijan's Dzmitry Salei (24.02) took silver ahead of Russia's Alexander Nevolin-Svetov (24.26).
The Ukrainian team (2:28.41) also won the men's and women's 4x50m relay 20 points.
In the men's relay, Spain (2:36.11) collected silver and Russia bronze (2:36.93). The women's event saw Norway (3:02.43) placed second and Russia ( 3:09.34) third.
Italy's Federico Morlacchi (1:13:00) picked up his third gold in a row in the men's 100m breaststroke SB8. Spain's Oscar Salguero (1:14.72) picked up silver and Great Britain's James Crisp (1:16.14) bronze.
Morlacchi is joined in the Italian hall of fame by Cecilia Camellini (31.13) thanks to her second gold of the Champs. Cammellini, who won the 50m freestyle S11, said "It was a great, great competition. I wanted to do the best for myself."
Sweden's Maja Reichard (32.17) and Germany's Daniela Schulte (33.86) maintain their consistency to win their latest podiums.
Tickets for the 2014 IPC Swimming European Championships are still available at the event website, as well as high quality photos of the event.
All morning and evening sessions will be livestreamed at www.ParalympicSport.TV and live results will be available at the event website.
Live updates will be posted to the IPC Swimming Facebook page and the Twitter account or search #Eindhoven2014.