Channel 4 unveils Rio Paralympics team
The broadcaster has continued its commitment to on and off screen diversity by recruiting the largest number of presenters with an impairment ever seen on British television.
14 Jul 2016
Imagen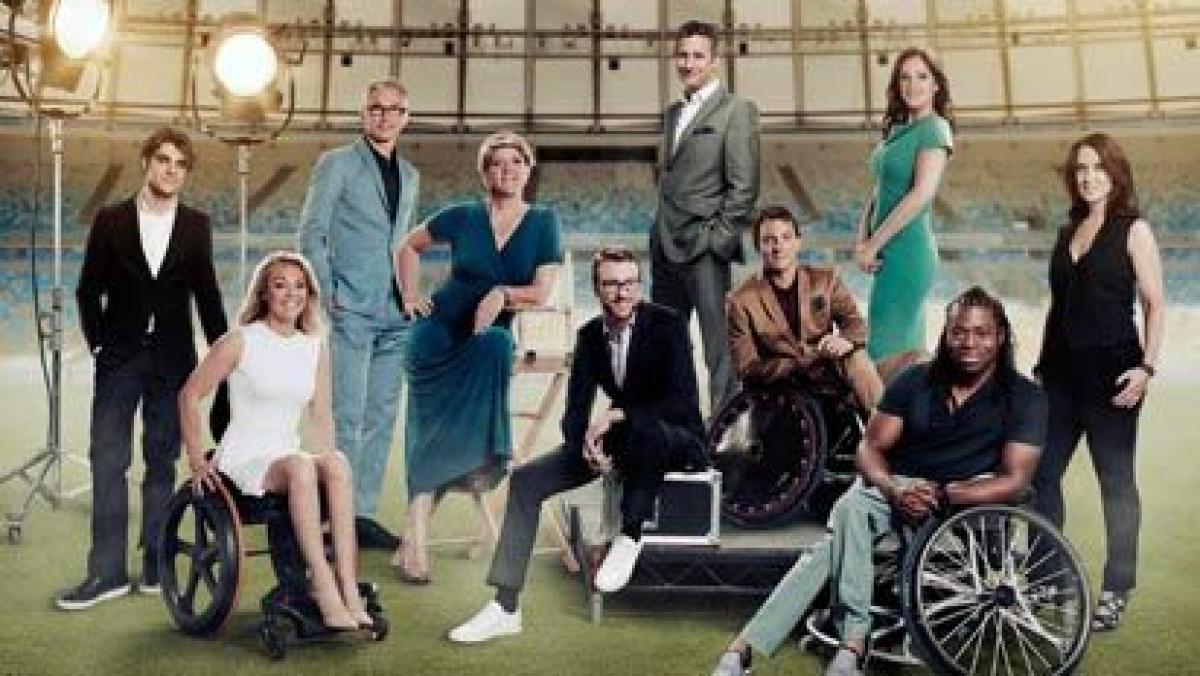 By Channel 4
Channel 4 unveiled on Thursday (14 July) a bold new presenting team for the Rio 2016 Paralympic Games featuring the largest number of presenters with an impairment ever seen on Great British television.
Reflecting Channel 4's commitment in 2016, its Year of Disability, to increase both on and off-screen representation of people with an impairment across the schedule, almost two-thirds of the on-screen talent working on Channel 4's Paralympics coverage have an impairment, including all four of the daytime presenters.
The team bringing the Paralympics to British audiences will be led by Clare Balding and The Last Leg's Adam Hills and also includes Formula 1 presenter Lee McKenzie and former Olympic Champion Jonathan Edwards, with additional presenters with an impairment such as Breaking Bad actor RJ Mitte, broadcaster Sophie Morgan and former marine commando JJ Chalmers. They will appear alongside presenters from Channel 4's 2012 coverage including Ade Adepitan and Arthur Williams.
The Last Leg will also be placed at the heart of Channel 4's prime time schedule throughout the entirety of the Rio Paralympic Games, bringing together top-level sporting action and award-winning entertainment. The entire production of the show will be shipped to Rio for the duration of the Games and filmed live in front of a studio audience at the Olympic Park.
Mitte said: "I have nothing but admiration for these superhuman athletes who refuse to be confined by what nature has dictated. I cannot wait to witness them push themselves to the limit and be a part of Channel 4's ground-breaking coverage."
Balding said: "It is a privilege to return to Channel 4 for the Paralympics and build on our Bafta award-winning legacy of the 2012 Games, which helped shift Para sport from the margins to the mainstream - and transform perceptions of disability."
Hills said: "From the day the London 2012 Paralympics ended, I've been in training for Rio. I've been working on writing better jokes, hosting as many shows as I can, linking to ad breaks as seamlessly as possible. It's been a long, hard road, of blood, sweat and tears - but now I'm ready to try to set a personal best at Rio."
Channel 4's Head of TV Events and Sport Ed Havard said: "The Rio Paralympics will be one of the most ambitious live broadcasts in Channel 4's history. We're not only delivering the most comprehensive and innovative coverage of the Games ever, but also bringing entertainment to the heart of the coverage by transporting the whole of The Last Leg production to Rio and broadcasting the show live from the Olympic Park. And we'll be setting another record by bringing together the largest team of disabled on-screen and off-screen talent ever seen on UK television. It promises to be an epic celebration of what will hopefully be a huge haul of medals for our Paralympic stars."
In 2016, the commitment to on-screen diversity is being matched by an unprecedented commitment to off-screen diversity via the Rio Production Training Scheme. More than 15 per cent of the Sunset+Vine production team have impairments– most of whom are brand new talent identified and nurtured through ground-breaking training schemes.
Twenty-four people with impairments who were entry-level candidates when they joined Channel 4's Rio Production Trainee Scheme have successfully completed their training – 20 working on content in Brazil. They have secured roles such as production coordinators, researchers and technical assistants working at companies such as Sunset+Vine, IMG, Princess, Open Mike, Deltatre, MOOV, Timeline and Boomerang – and with other broadcasters including the BBC, ITV and Sky.
In addition, six more experienced mid-level members will also be working on Rio content in more senior roles with Sunset+Vine, Open Mike and 4Creative.
Once again Channel 4 has made an unparalleled commitment to coverage with plans to broadcast more than 700 hours across all platforms – with increased online streaming of the sports and bespoke content.
The coverage, from the sports studio at the heart of the action, in the middle of the Olympic Park will include: both Opening and Closing Ceremonies, nearly 120 hours of live sport on television plus The Last Leg from Rio, and nearly 700 hours of online streaming of sport. And each morning there will be a highlights package of the previous day's action available on All4.
The Rio Games will be the most accessible Paralympics ever with subtitles available across all coverage and live audio description and signing of the Opening and Closing Ceremonies simulcast on 4seven. And there will be audio described and signed editions of The Last Leg available each evening on 4seven soon after the live broadcast. Accessible versions of both The Opening and Closing Ceremonies and editions of The Last Leg will be available on All 4.
Innovation continues to be at the heart of the coverage, the Rio Games will also see the unveiling of a brand new and much improved animated LEXI – the revolutionary on-screen graphic which explains the complex classifications of Paralympic sport.
LEXI, created by Paralympic gold medallist Giles Long MBE, was first introduced at the London Paralympics and helped viewers understand how athletes with different types and levels of impairment are separated into groups or classes to ensure they can compete fairly against one another.
The LEXI system has been completely overhauled for Rio with three dimensional animation replacing much of the on-screen text, giving the audience greater understanding by linking impairment types with the functional attributes important for success in each sport
More information, along with biographies on the Channel 4 presenters, reporters, pundits and commentators can be found on Channel 4's website.