Chile ready for an upset at Copa America
Blind football continental event kicks off in Sao Paulo on 1 June
23 May 2019
Imagen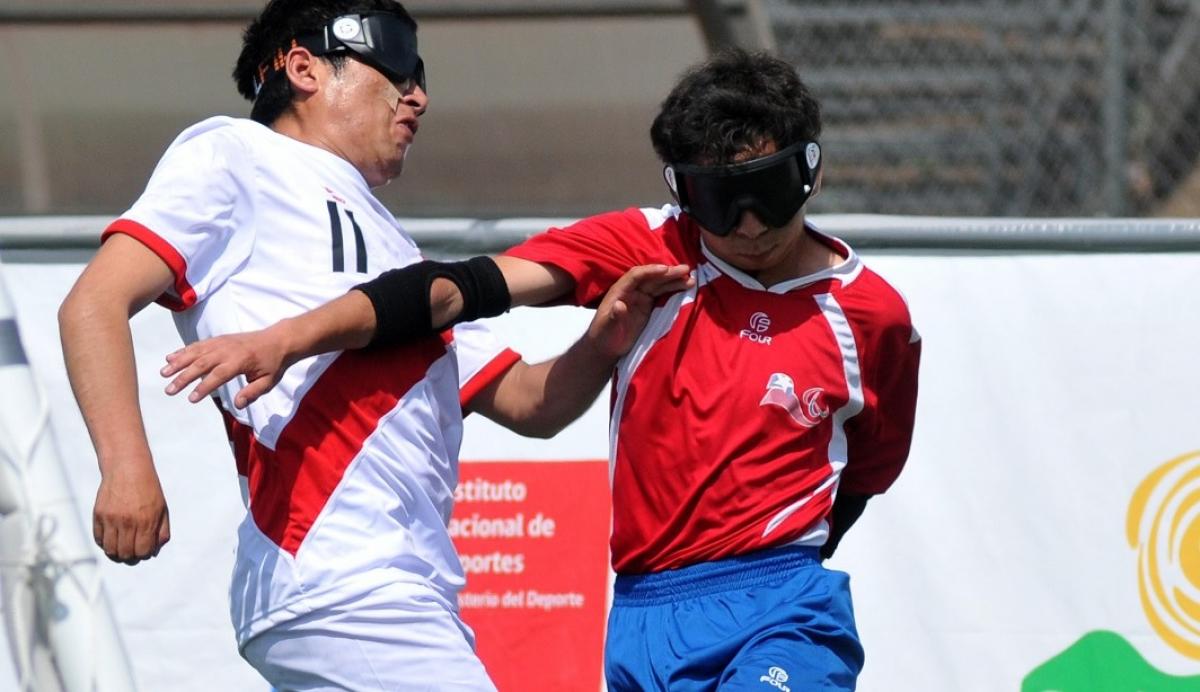 ⒸComité Paralímpico de Chile
By Sarah Nasir | For IBSA
Chile are confident their time and effort will not be wasted as they prepare for the 2019 Blind Football Americas Championship in Sao Paulo, Brazil, from 1-9 June.
As well as the title on offer, teams are getting ready to face a challenge that will determine whether or not they will continue their journey to the Tokyo 2020 Paralympic Games.
"As a team, we have been preparing for more than a year to face this competition," Chile's captain Victor Hugo Silva Pavez said.
"We trust that our work will lead us to good results. At the time of drawing, our main objective for the Copa America without a doubt is to win first place and get the qualification to Tokyo."
Pavez made his debut at the 2015 Parapan American Games in Toronto, Canada, and then played at the last edition of the Americas Championship in 2017 on home ground in Santiago.
He was one of the top goal scorers in both competitions, with Chile coming in fifth place at the Copa America. Home support for him and the team is therefore at an all-time high.
"It was an excellent time to position Chile in fifth place in blind football and bring attention to such an incredible sport," Pavez continued.
"We felt supported at all times by our families and friends who were there at each game. In our country there is a lot of hype about Paralympic sports, and we are certain that we are on an excellent path."
Chile made their first appearance at the 2007 Parapan American Games in Rio de Janeiro, Brazil. Since then, they have been fairly consistent but have yet to medal. Chile is confident they can edge further up the tournament rankings with support from their fans who have maintained their trust in the team without unrealistic expectations.
"While we have no pressure from the fans, we believe that the main pressure will arise from within ourselves and our determination to want to do things right. We have worked hard for this tournament and we want to go get the qualification for Tokyo," Pavez said.
Geographically, Chile is close to Argentina and Brazil, two teams which in the sport of football pose a threat not only to the rest of the Americas but to the rest of the world. Chile, although aware of this, do not appear to be fazed.
According to Pavez, the team "do not have a specific opponent.
"We believe that all the teams that will participate in the Cup have excellent game and particular ways to face each game; they deserve all our respect as a team, but we also know that to achieve our goal it is necessary to win all of our matches."
Chile are in no mood to take a backwards step.
"We set an objective for this Cup and will continue training to achieve our objectives one by one. We are a young team willing to assume important commitments for the achievement of our collective goals."
The 2019 Blind Football Americas Championships will take place from 1-9 June. Hosts Brazil, Mexico, defending champions Argentina, Colombia and Peru will go for the title. The winner will also qualify for Tokyo 2020.