City of Rio's accessibility improvement plans praised by IPC President
Ahead of the Rio 2016 Paralympic Games, close to USD 1 million will be spent making many major tourist attractions accessible for all.
22 Sep 2015
Imagen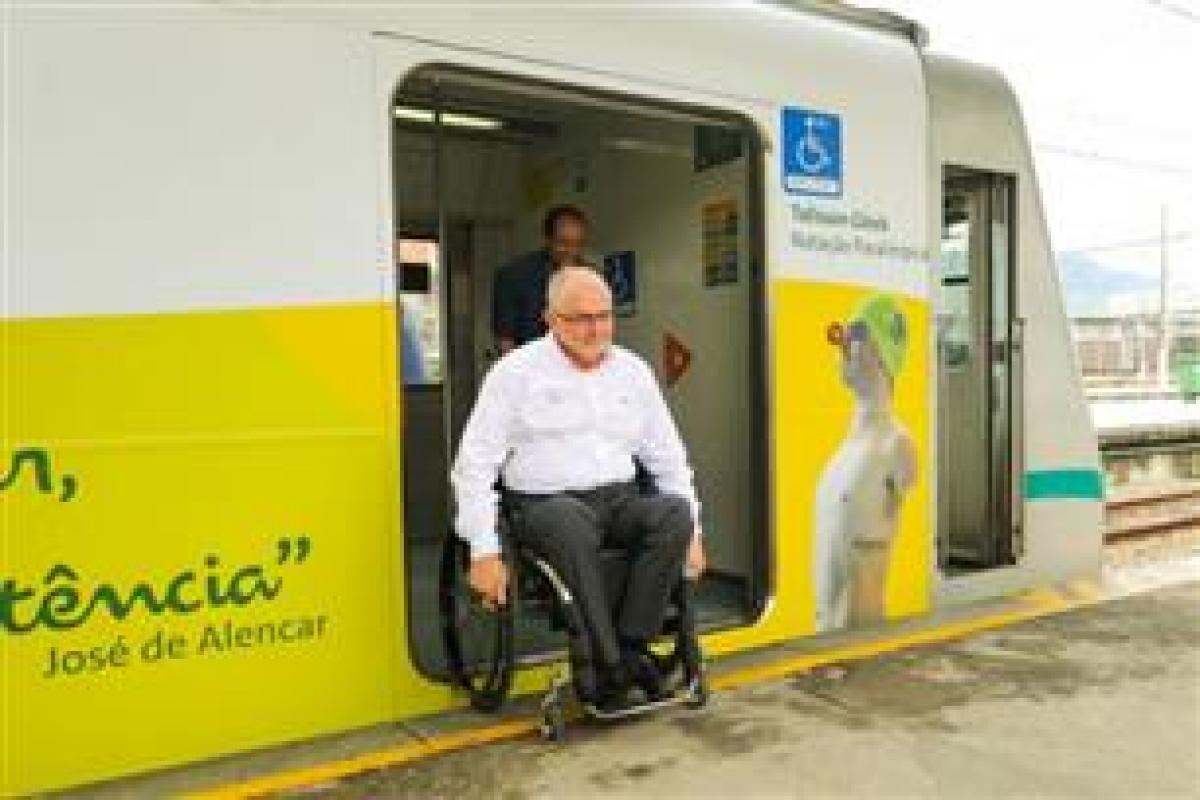 ⒸAlex Ferro Rio 2016
By IPC
"Thanks to the Paralympic Games heading to the city in 2016, improving accessibility for all is now a hot topic."
International Paralympic Committee (IPC) President Sir Philip Craven has praised plans to improve accessibility at major tourist attractions in Rio de Janeiro ahead of the next year's Paralympic Games and said he hopes it is the start of greater things to come.
Last week during a visit by Sir Philip to Rio, the city's Mayor Paes announced Projeto Rotas Acessíveis (Accessible Routes Project). The six month long initiative starting in October will see 4,000m² of accessible pavements and 5,831m² of concrete resurfacing undertaken at the entrances to 10 popular Rio locations. Attractions that will benefit from nearly EUR 1 million of accessibility improvements include Sugarloaf Mountain, Corcovado (the mountain that hosts Christ the Redeemer) and Copacabana beach.
Sir Philip Craven, IPC President, said: "Rio's municipal government, led by Mayor Paes, deserve huge credit for announcing this significant project that will improve the lives of millions of Rio residents but also the many visitors who take in these stunning tourist attractions each year.
"Due to the very nature of the city's geography, Rio can be a difficult place to get around and realistically it will take more than a generation to transform it into one that is accessible for all.
"However, thanks to the Paralympic Games heading to the city in 2016, improving accessibility for all is now a hot topic.
"When a city wins the right to stage the Paralympic Games, you cannot expect it to become fully accessible overnight or in the seven years leading up to the Opening Ceremony. The key is for the Games to act as a catalyst for further improvements to take place after the Paralympics. Therefore, I hope these improvements are just the start of greater things to come."
Rio's Mayor Paes said: "If the Paralympic Games are an opportunity, it is this chance to bring attention to this issue that needs resolving in our city."
Improvements will include the levelling of pavements and roads, installation of ramps and tactile flooring, the removal of obstacles, and improvements to bus stops and car parking areas.
The other areas that will be improved are: Barra da Tijuca beach, Praça XV, Paço Imperial, Cinelândia, Jardim Botânico, Vista Chinesa and Mesa do Imperador.
Away from the city centre a number of other accessibility projects are also taking place.
Rio 2016's Olympic Park, which will host nine of the 22 Paralympic sports, will be 100 per cent accessible; whilst improvement are being made to all other competition venues ahead of the Games.
Improvements in transport are also being made with the city's Bus Rapid Transit (BRT) system and Light Rail Vehicle (LRV) capable of accommodating all passengers.