Commentators for the blind learn new skills at Rio 2016
At Paralympic venues in Rio, trained specialists will deliver an in-depth radio commentary service for people with a visual impairment.
04 Sep 2016
Imagen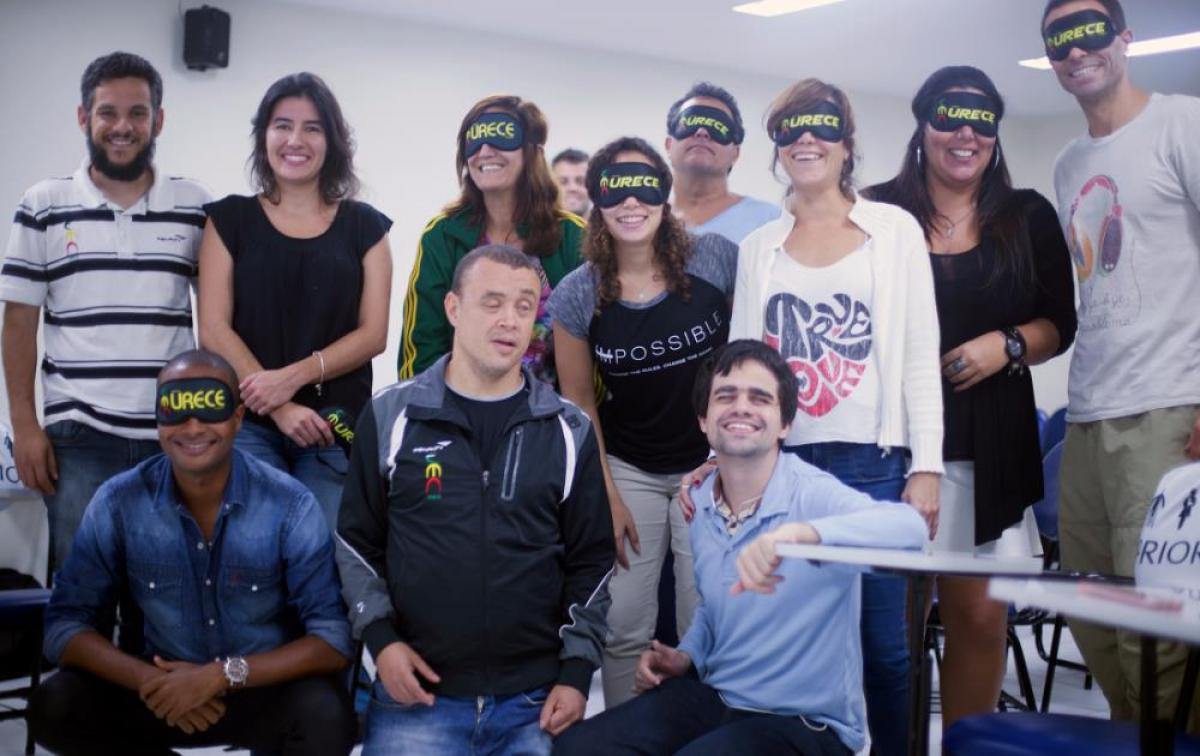 ⒸRio 2016/André Naddeo
By RIO 2016
There is much more to the Paralympic Games than just a celebration of sport and human achievement. The 11-day festival also serves to transform social attitudes and improve people's understanding of what it means to live with an impairment.
For most people, it makes little sense for a sports commentator to keep mentioning the colour of an athlete's shirt or the style of their hair.
But for the visually impaired, the audio commentator has an enhanced role – as people attending a special training session organised by Rio 2016 found out this week.
"I made a major discovery when I touched a model of the velodrome for the first time," said Marcos Lima, a specialist in Paralympic integration at Rio 2016 who is one of the leaders of the training initiative. "I found out that the track is inclined."
Lima, who has been visually impaired since childhood, had no idea before then.
"When I discovered that, the sport changed completely for me," he said. "The commentators can't start from the position that they will only talk about what everyone is seeing."
In partnership with specialist institution Urece, Lima and the Rio 2016 organising committee are training people to describe and narrate live sports to the visually impaired.
A different approach is needed, with the commentators providing much more detail than normal. The colours and shapes of each venue, and the appearance of every athlete, are frequently mentioned.
The commentary will be broadcast on special frequencies in the Paralympic venues, in both Portuguese and in English, so spectators with a visual impairment can enjoy all the sporting action and atmosphere just as much as their full-sighted counterparts.